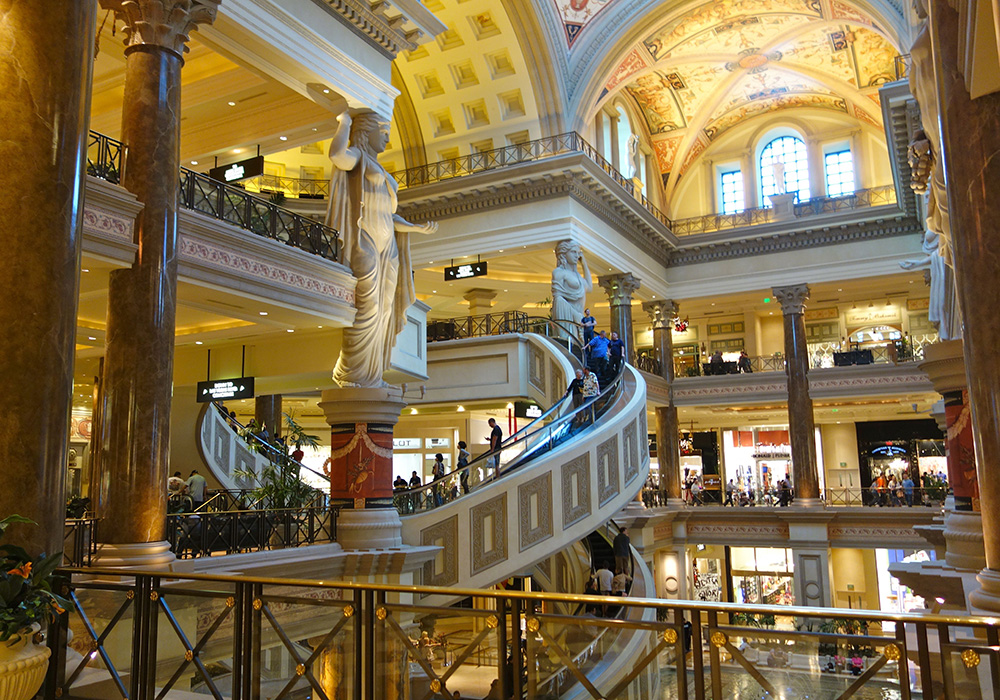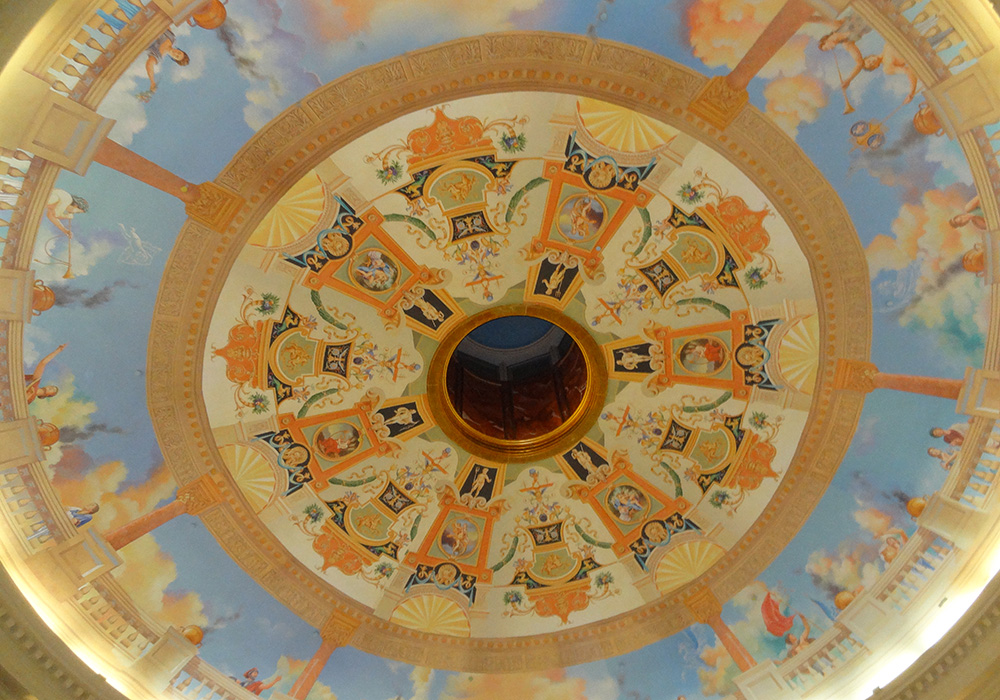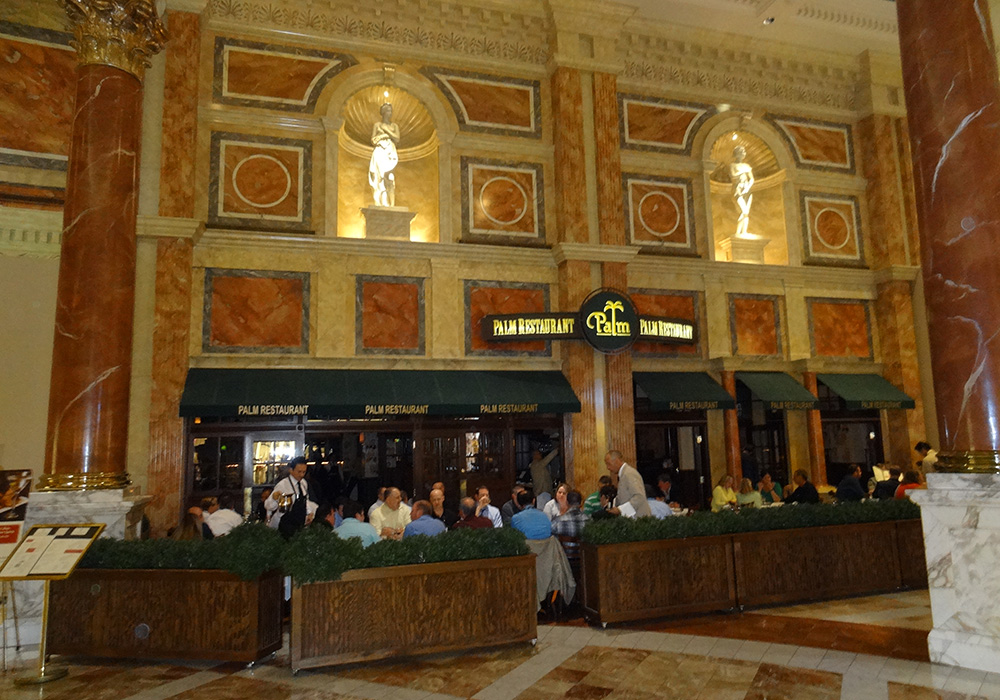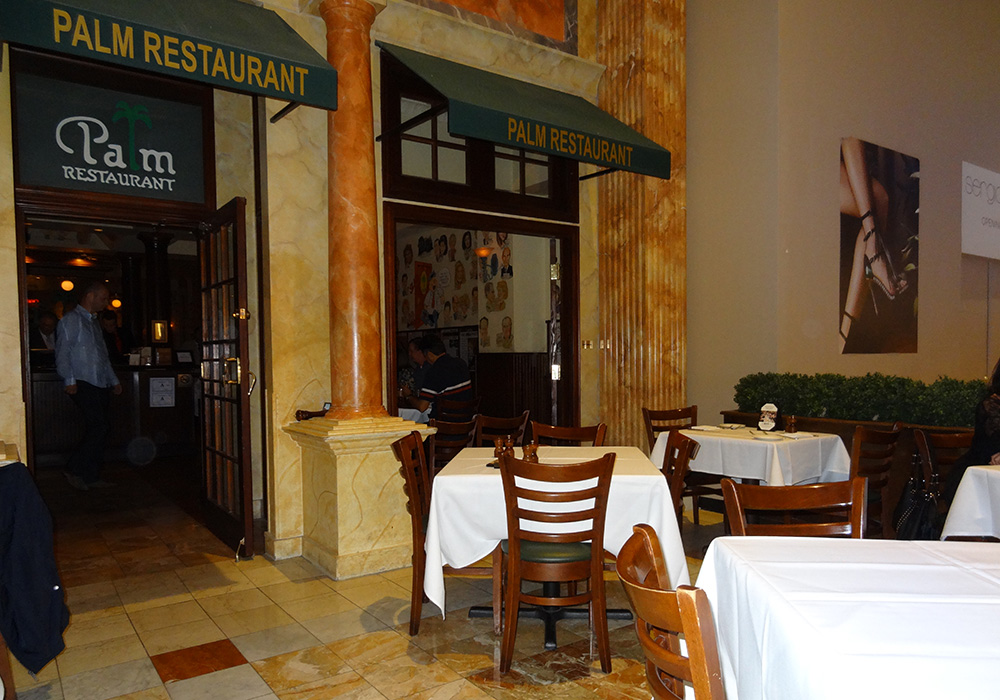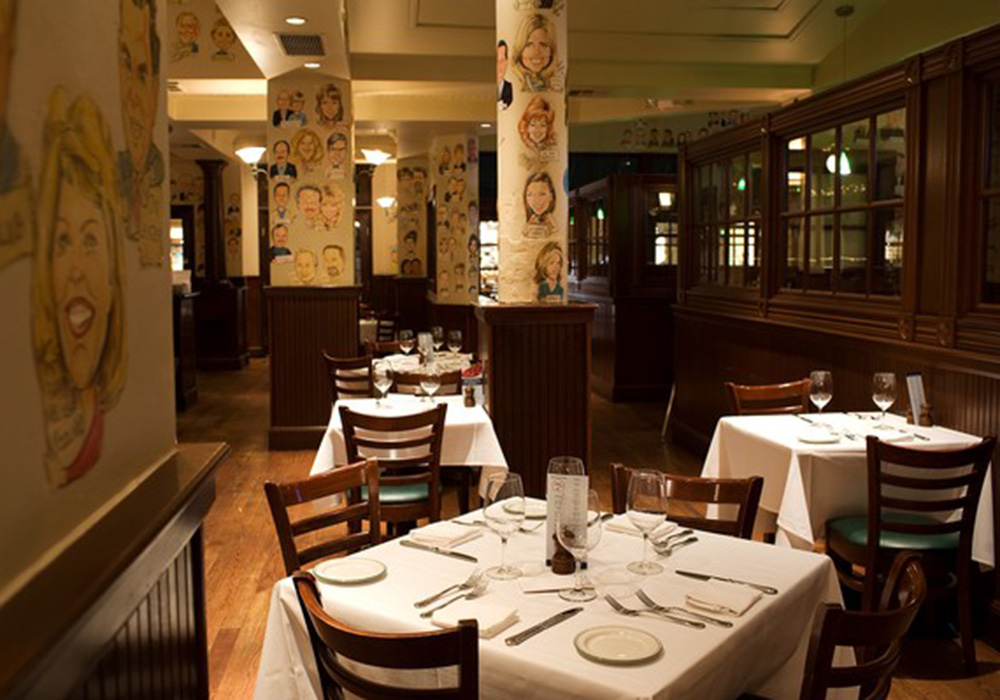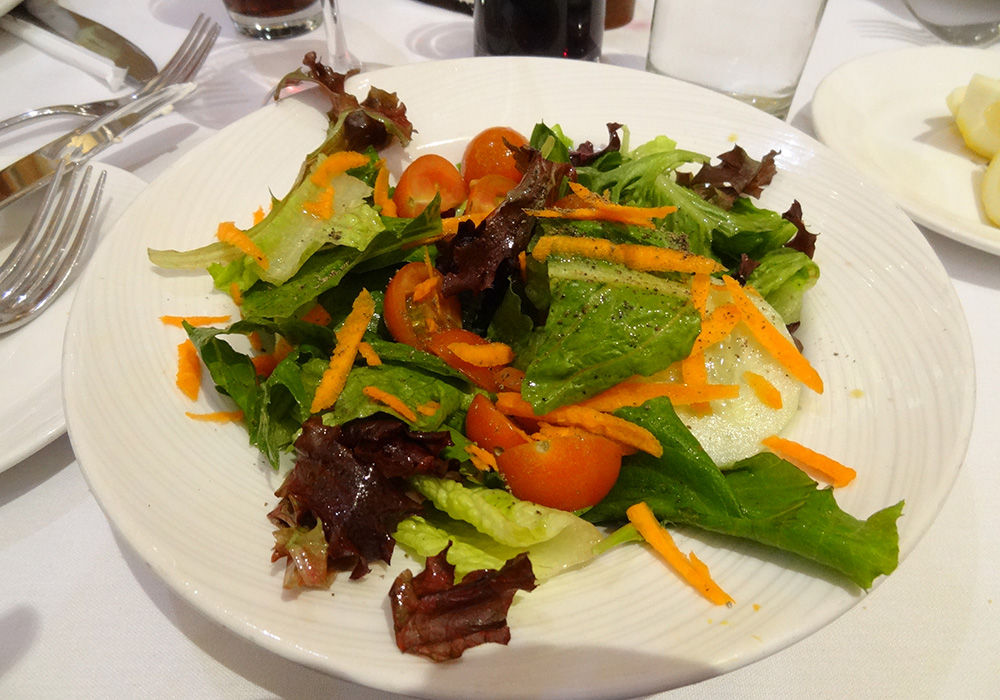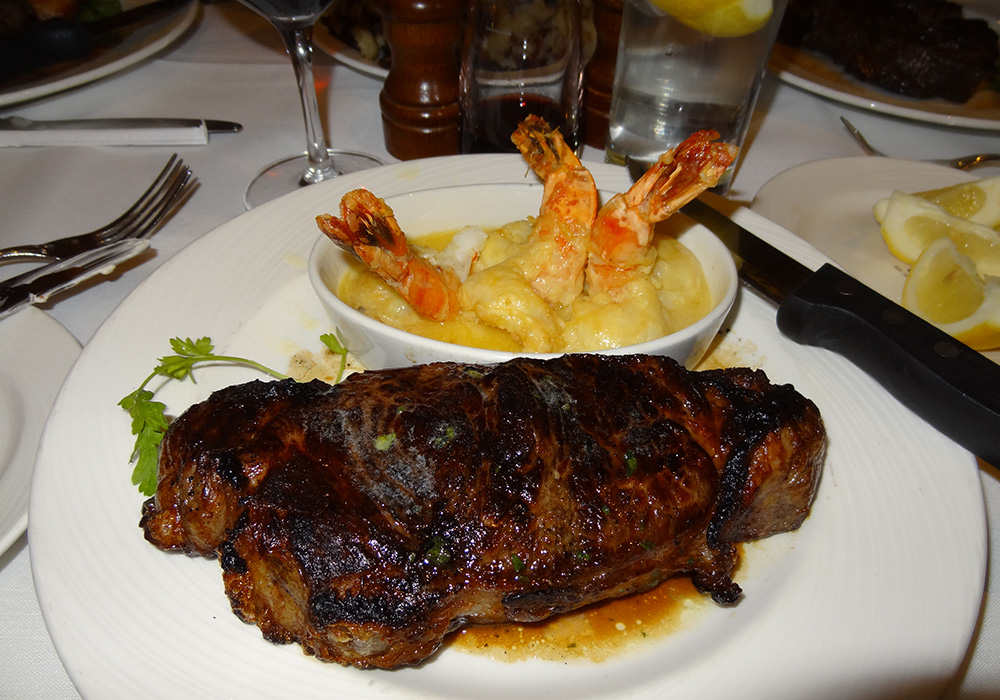 Welcome to another top steak and seafood pick in Las Vegas, The Palm Restaurant. They stay busy with both visitors and locals. Located in the Forum Shops at Caesar's Palace.
You can dine in the exterior, underneath Sistine Chapel-esque ceilings and marbled statues, or in the luxurious interior that is punctuated with interesting caricatured and cartooned walls.
My group dined on the mock patio, ordering seafood and steak. One of my group loves surf n turfs. I tried the Prime Bone-in Rib-Eye Steak, with brandy peppercorn sauce. True to the Palm's reputation, the beef displayed abundant marbling and tasted tender, juicy, and flavorful. They age all beef a minimum of 35 days.
Menu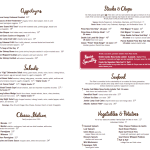 If you have a few minutes before or after your meal, I recommend walking around the Forum Shops. Specialty shops include:  Anthropologie – Balenciaga – Burberry – Cartier – Christian Dior – Christian Louboutin – David Yurman – Fendi – Fresh – Gucci – H&M – Hublot – Kate Spade – Louis Vuitton – Marc by Marc Jacobs – Michael Kors – Salvatore Ferragamo – Stuart Weitzman – Tiffany & Co – Tumi – Valentino.
The winding escalator is also a unique treat. Children will enjoy the escalator and, if you happen to catch it, the Fall of Atlantis Show (top of every hour), near the Cheesecake Factory. Here are videos of the escalator and show.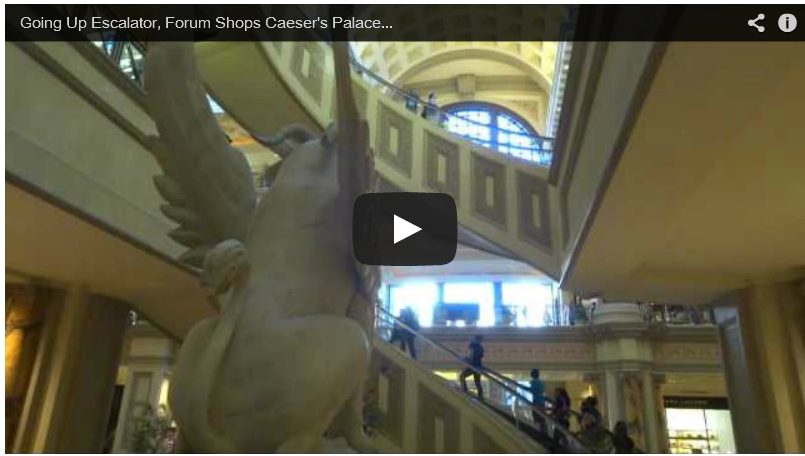 http://www.thepalm.com/Las-Vegas