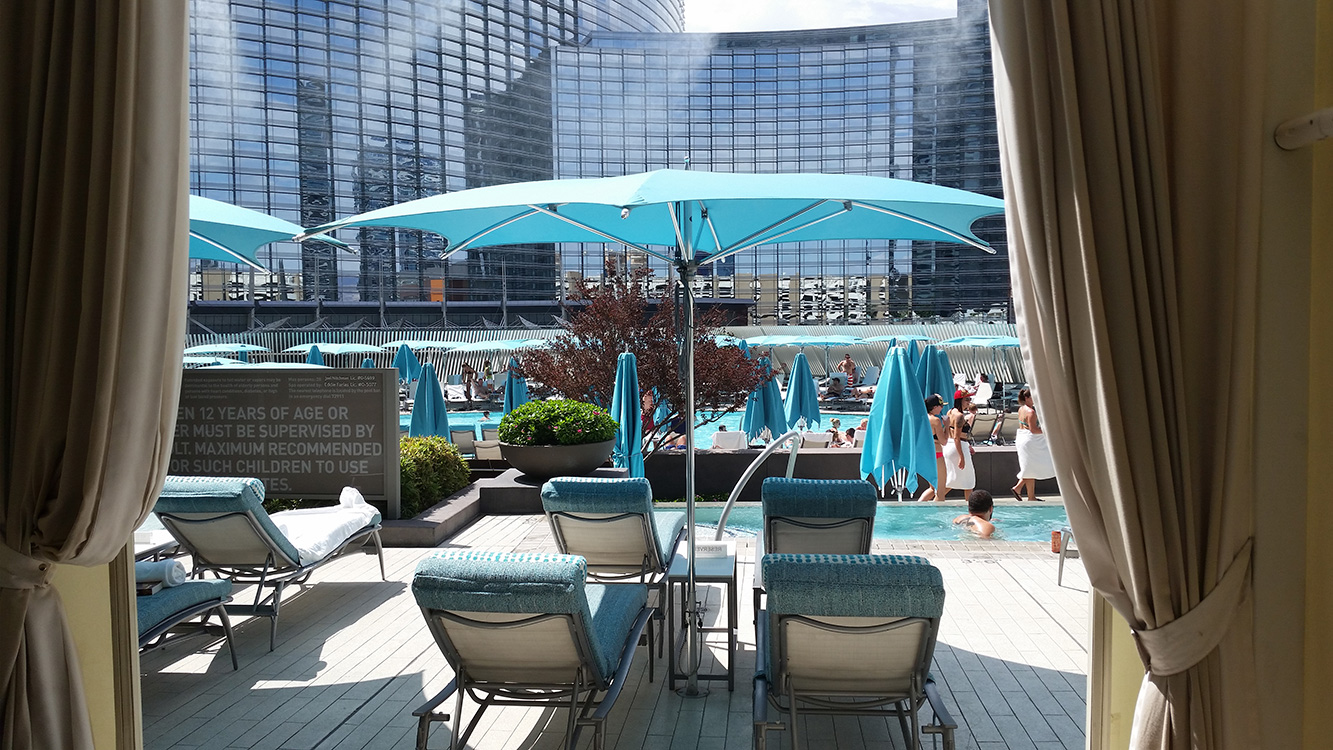 Pool & Lounge Vdara offers a variety of intimate, playful cabanas that offer group sanctuary and first-class service.
This is perfect for friends and couples who want to enjoy a blissful and festive poolside scene but not the full-on craziness of dayclub pool parties. Don't get us wrong — those can be rocking & sexy too — but it's nice to have options when you're feeling laid back.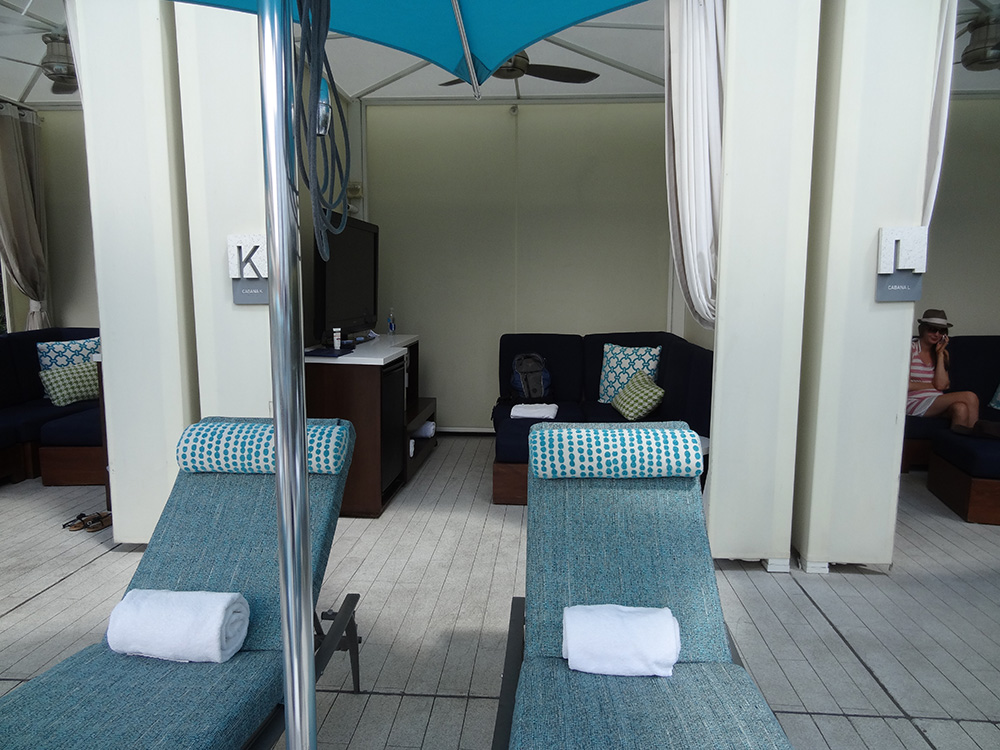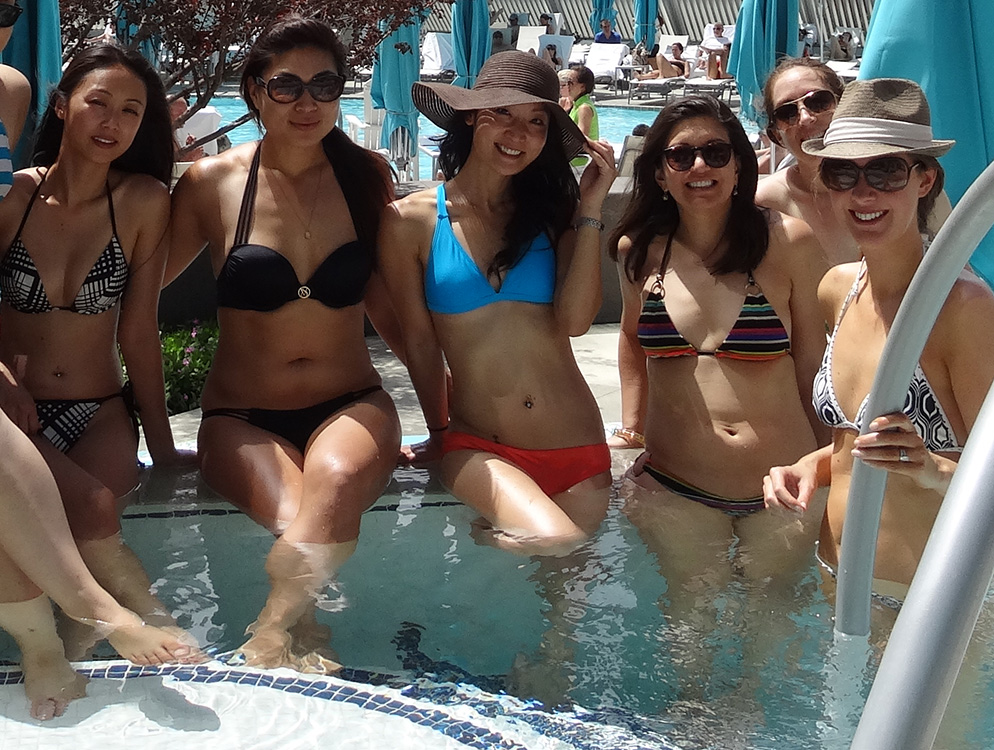 These cabanas align nicely with Vdara's overall feel:  art and elegance right on the strip, yet tucked away in a quieter setting. Vdara is next to Aria and Cosmopolitan, yet its entrance is one story above street level and slightly hidden. The pools are perched on the third story, offering spectacular blue-tinted views of Aria City Center.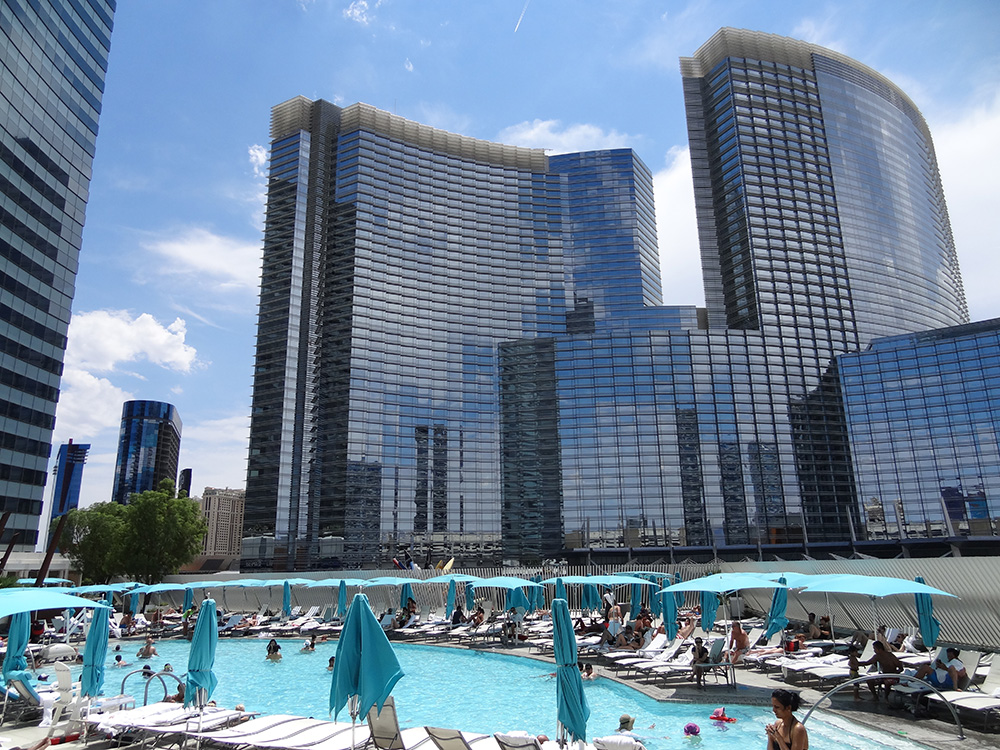 With cabana rental, you get plenty of space for a party of eight along with handcrafted cocktails, appetizers, and casual menu items. Plus private plunge pools pulled back from the main one.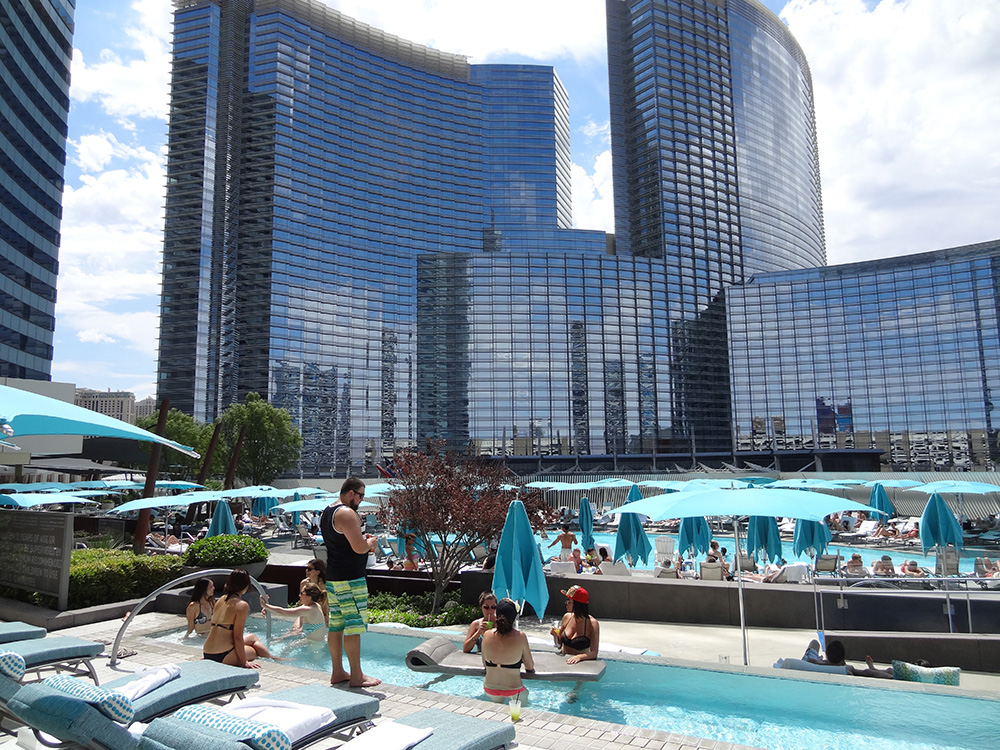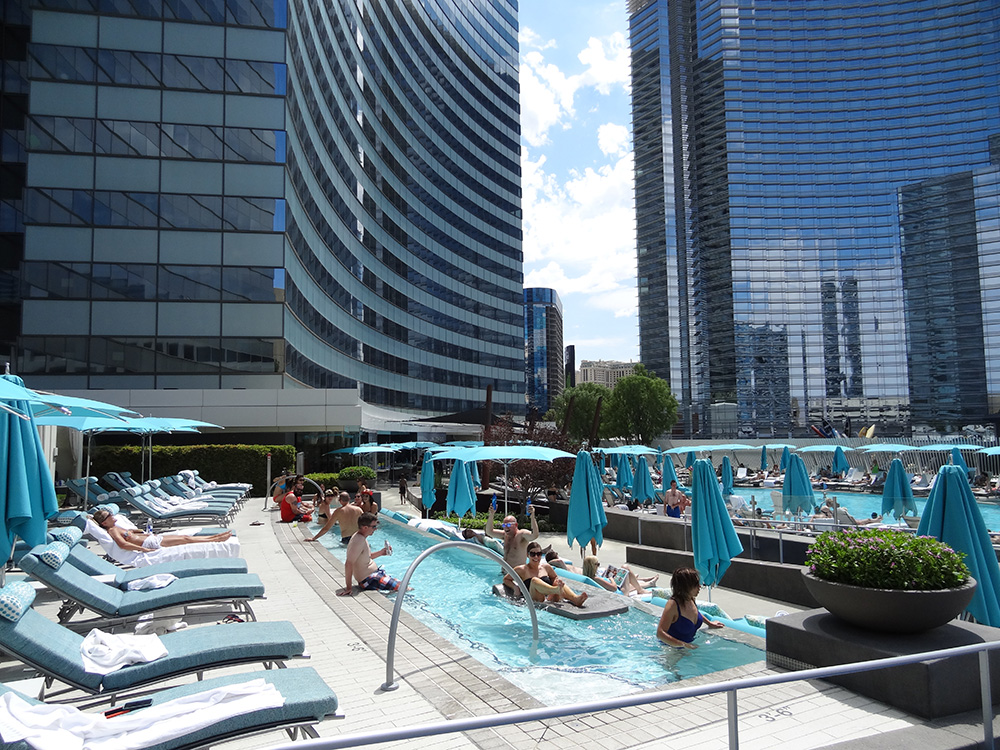 There's also a communal area, pictured below —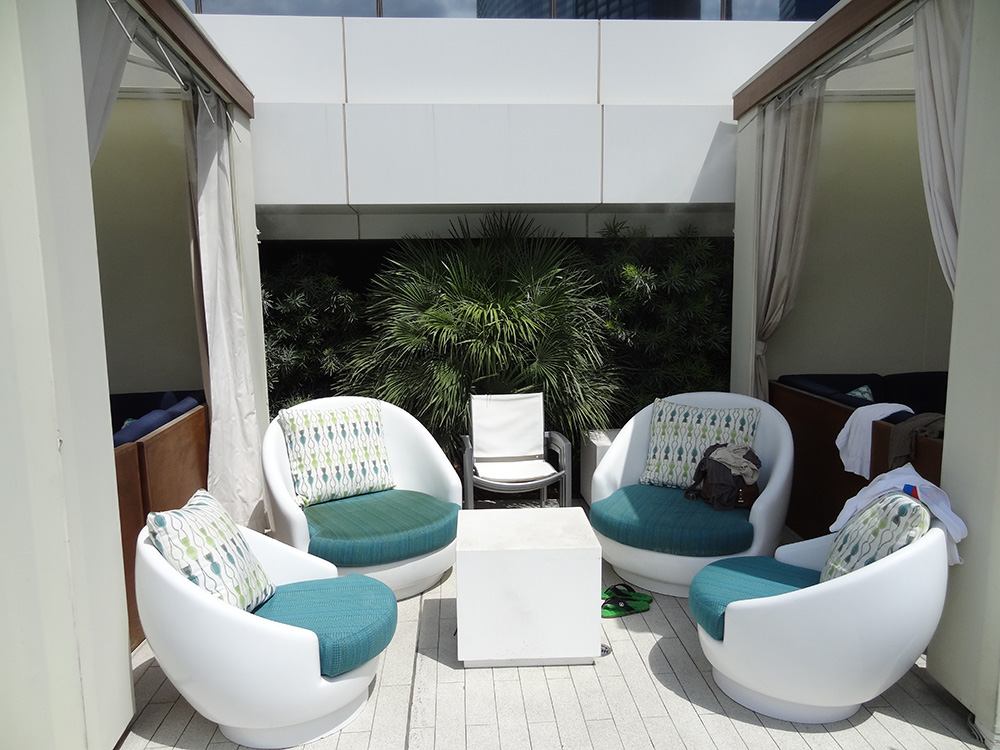 That said, cabanas have lots of space along with complementary amenities, including fresh fruit, various snacks, bottled water, Chaise Lounges, refrigerator, ceiling fan, television, media hub, personal safe, and Wi-Fi.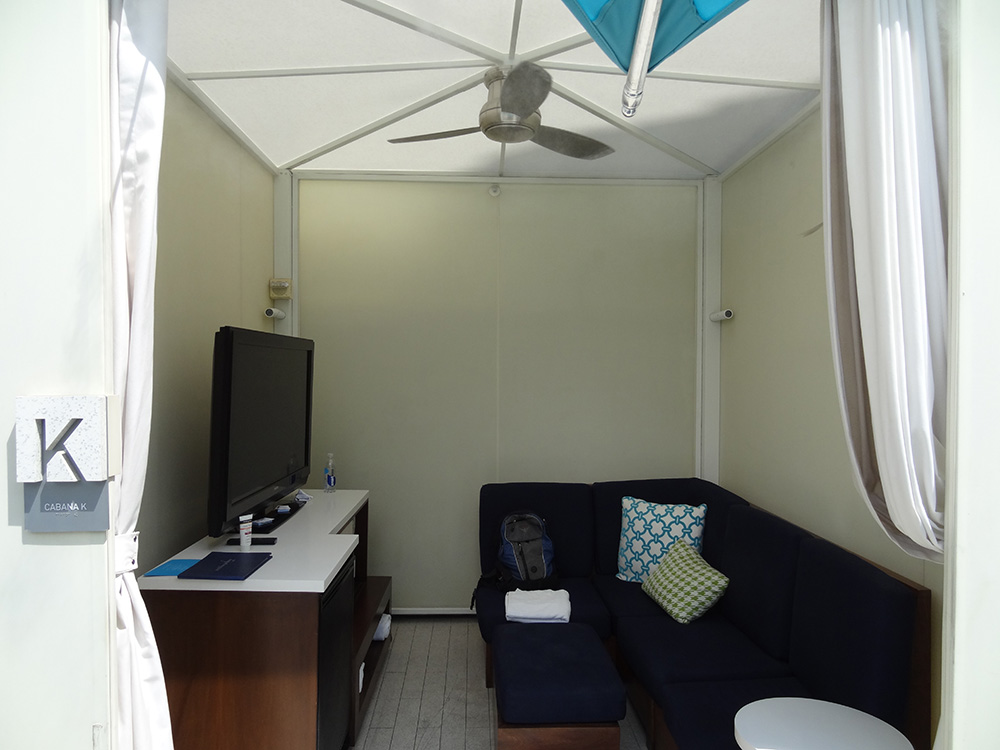 This is plenty of room for storing your stuff, taking a break from the sun, eating, mixing drinks, and maybe mixing in a little business with pleasure, if you must. The curtains can be easily closed should you need to change clothes.
There are four lounge chairs with pool shades in front of each cabana.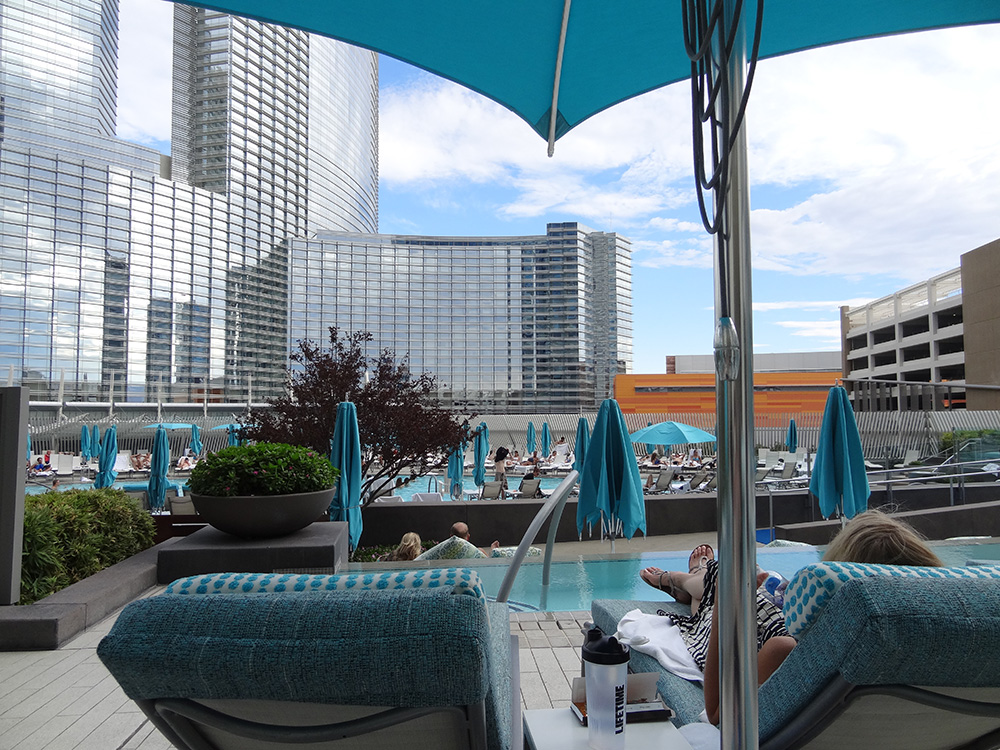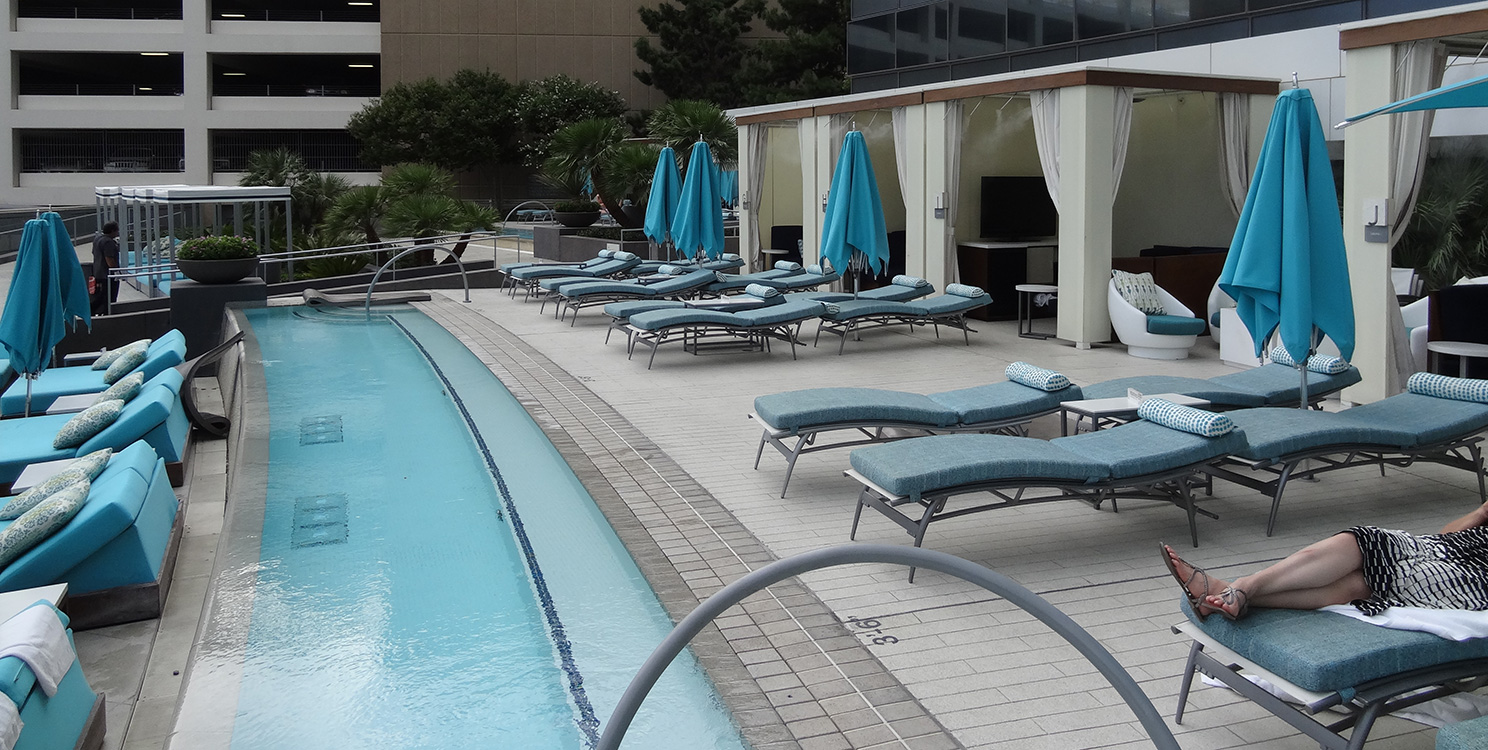 (The above picture was taken near closing, as I wanted to get one clear picture without people, save my friend.)
Last note, our staff rocked! They popped in occasionally to make sure we were happy, and always seemed to be nearby if we needed something, but never bothersome.
Learn more about Pool & Lounge Vdara
Learn more about Vdara Hotel & Spa