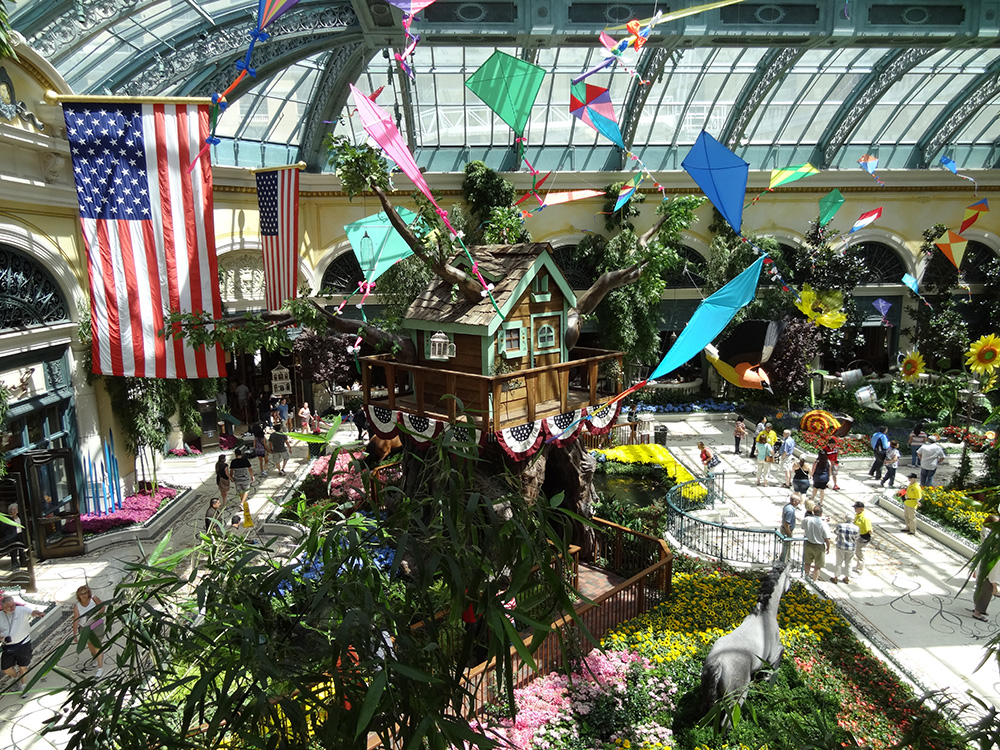 The Bellagio Conservatory & Botanical Gardens recently opened their 2014 "Summer Celebration" theme.
As usual, it's a free 24-hour feast for the senses — especially sight and smell — and children love it even more than adults!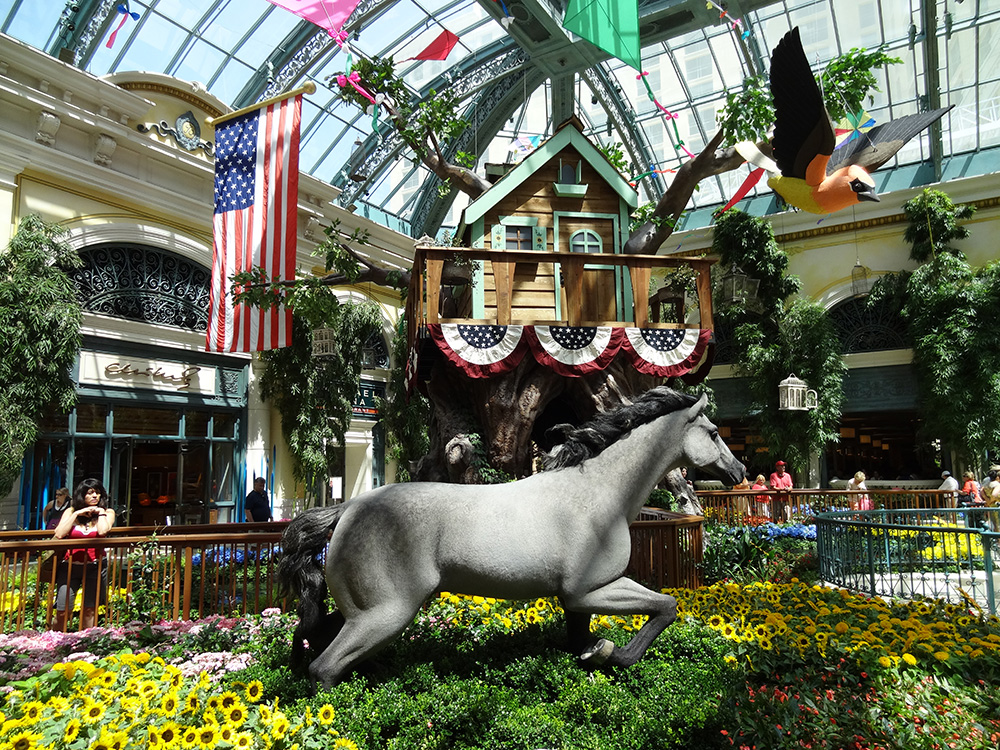 The conservatory has themes every season plus a Chinese New Year exhibit.
You'll always find a gardening wonderland, blossoming in colors, plants, flowers, light from either sun, stars, or design, plus fantastical papier-mâché objects suspended from above or popping up from below.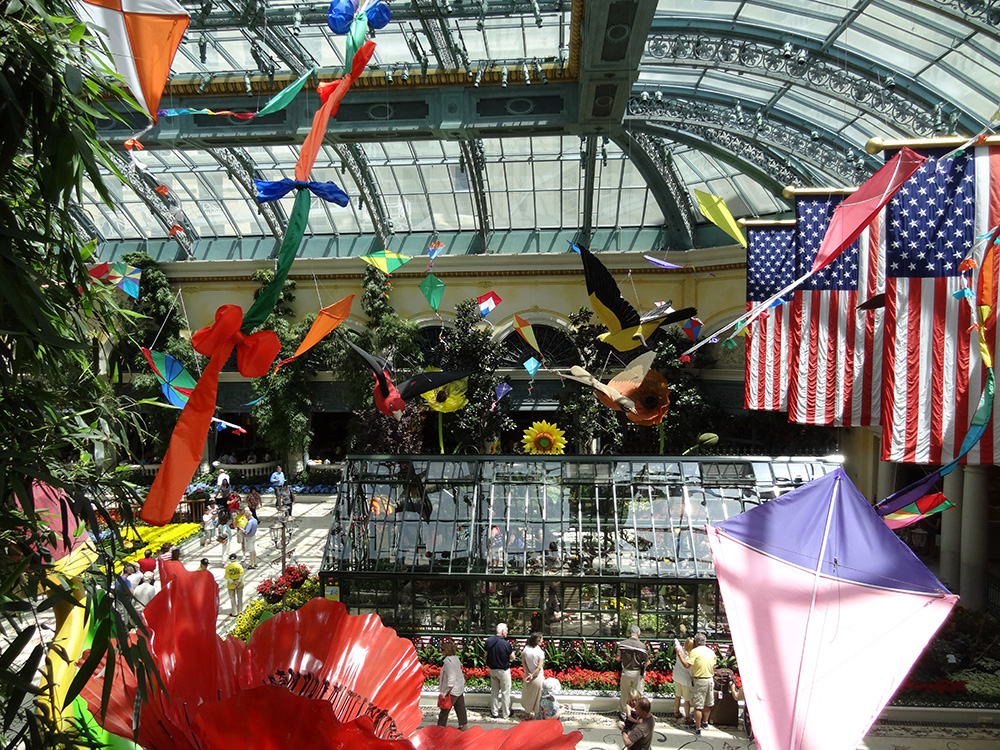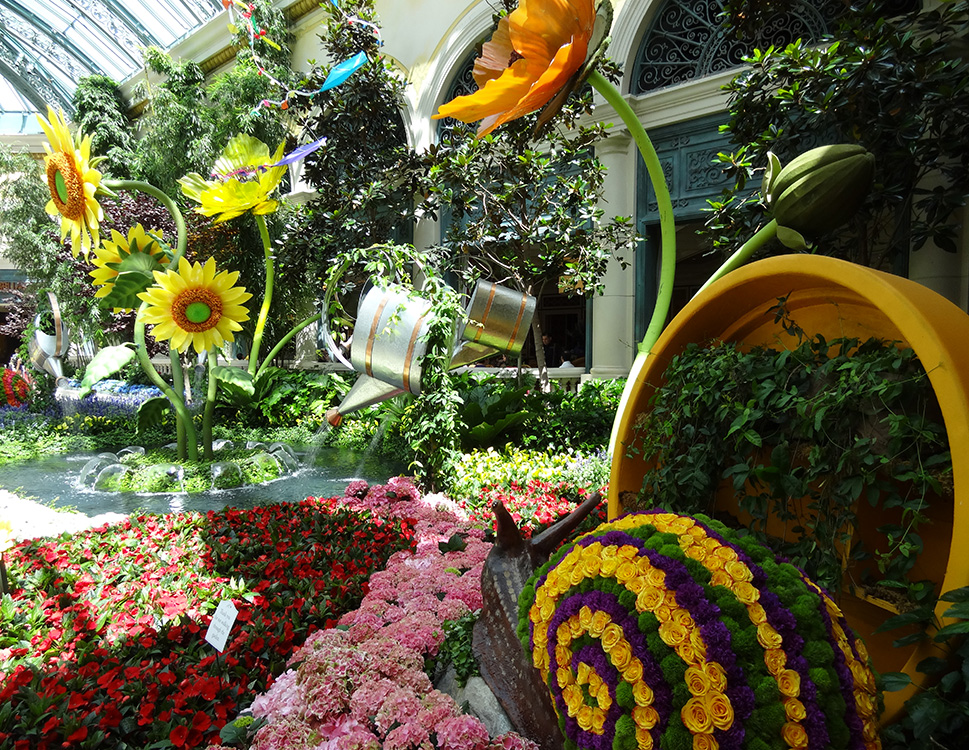 I always feel better after a stroll through their botanical creations. Flower fragrances envelop you, light spray from gurgling ponds cool you, and the sheer gorgeous spectrum of color sweeps your mind clean.
The Bellagio Hotel employs roughly 140 horticulturists to work on and maintain these exhibits. It shows.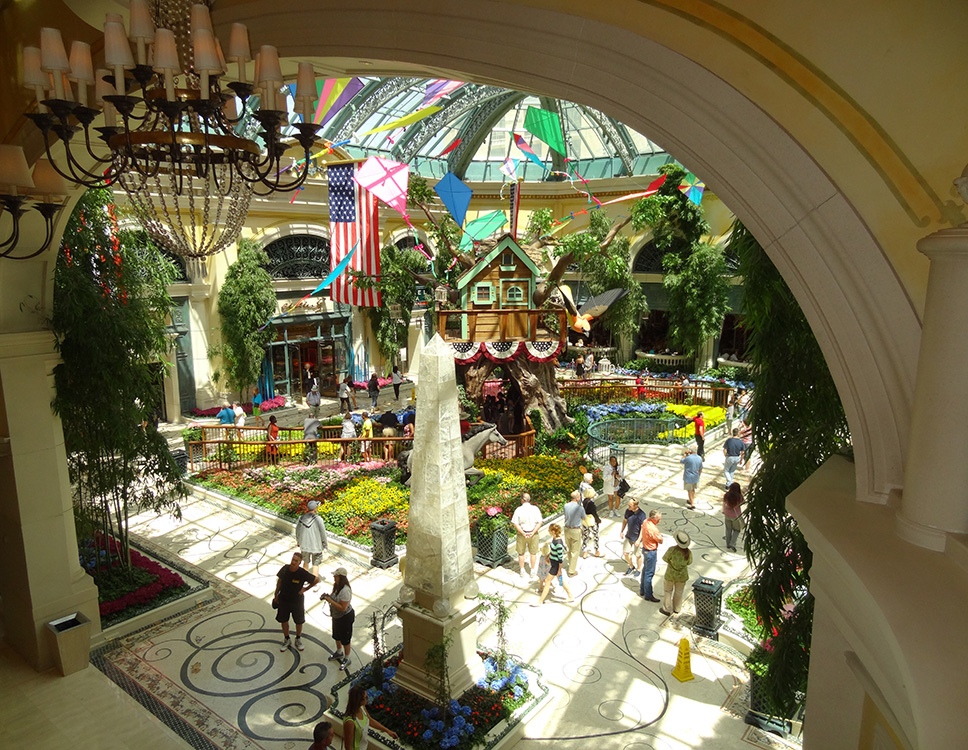 For the curious, from 10:30-11:30 a.m. daily, you can ask Mr. or Ms. Green Thumb any questions.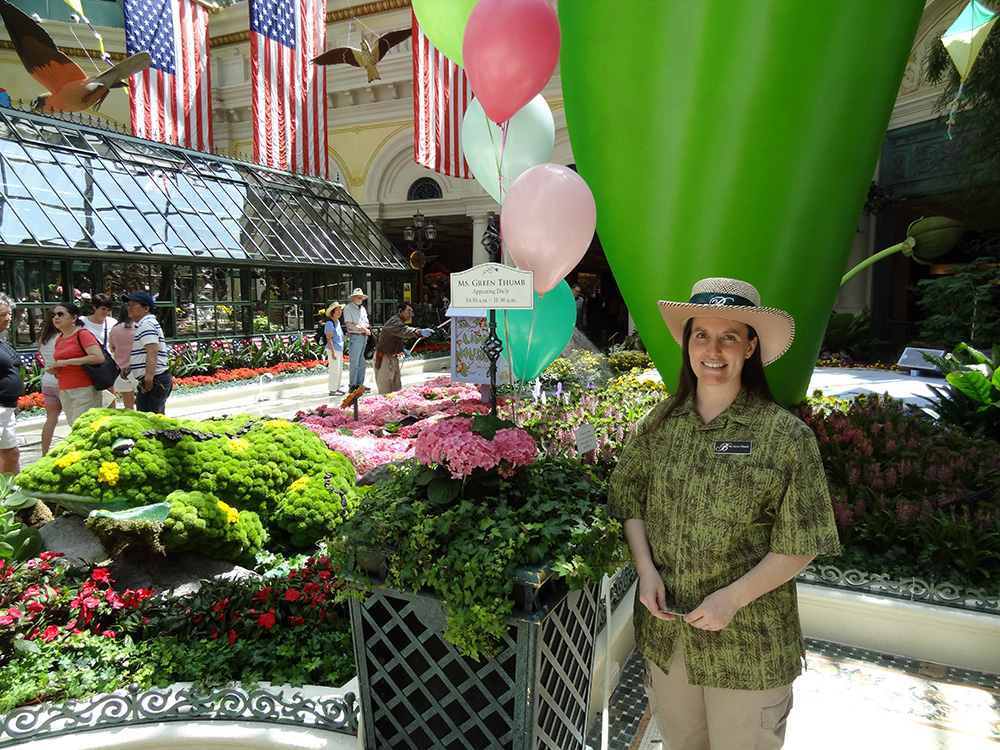 Crowds can listen to uplifting live music from 5p.m. to 6p.m.
This summer they have a greenhouse aviary brimming with 65 different birds, including the Silverbill Finch, Spice Finch, Gouldian Finch, Magpie Manniken, and Orange-cheeked Waxbill. Don't you love those names? Sounds like something from Harry Potter. No question, putting up the Summer Celebration takes wizardry! Lucky for us, we get to enjoy the magic.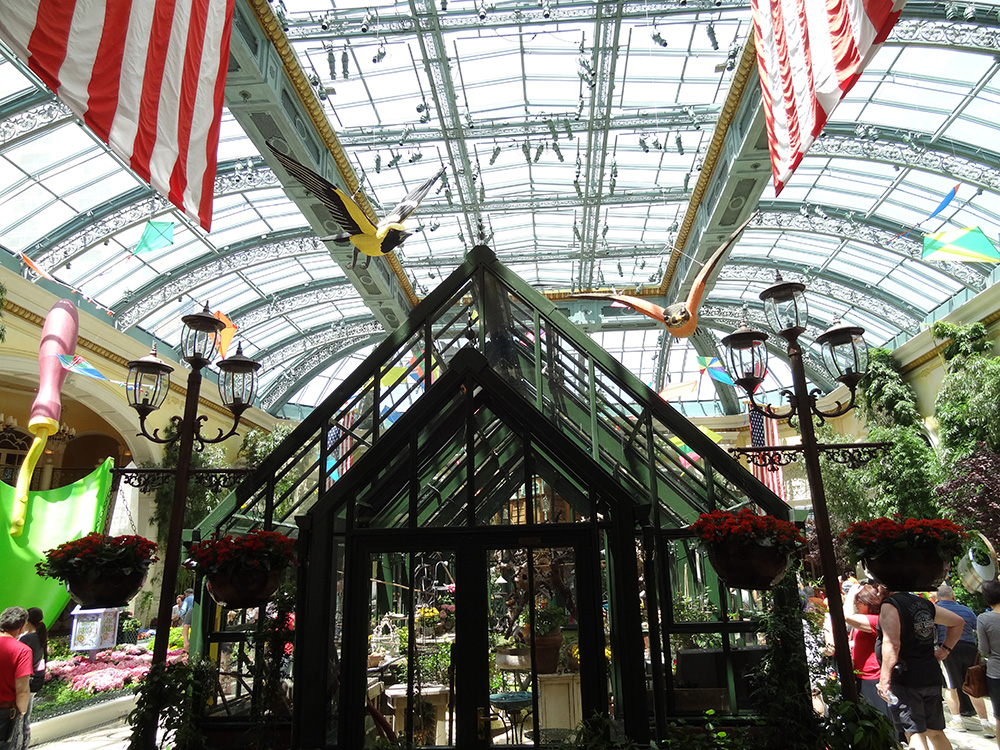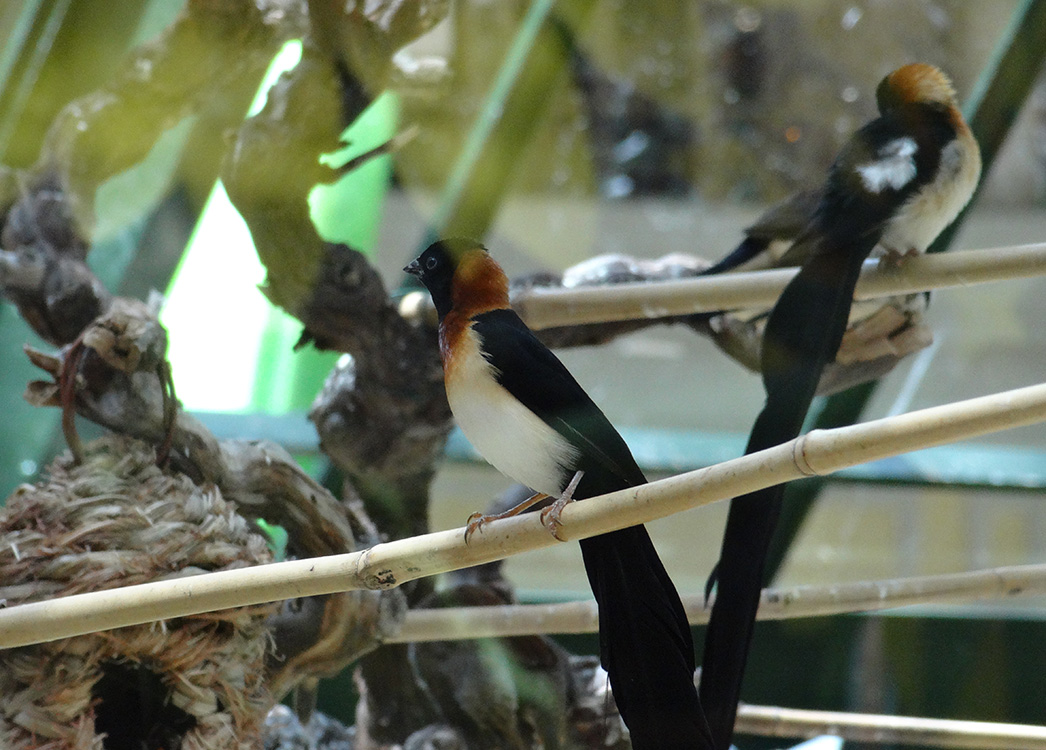 Family-friendly would be an understatement. Family-orientated and family-welcoming would be better. You'll see lots of kids frolicking around the conservatory, eyes wide and mouths open in delight and amazement.
And who doesn't like fresh flowers? Gentlemen, this is a perfect spot to escort a lady through before or after dinner, shows, shopping and gaming.
Sunflowers are a favorite of mine. They're just cool and crisp to look at.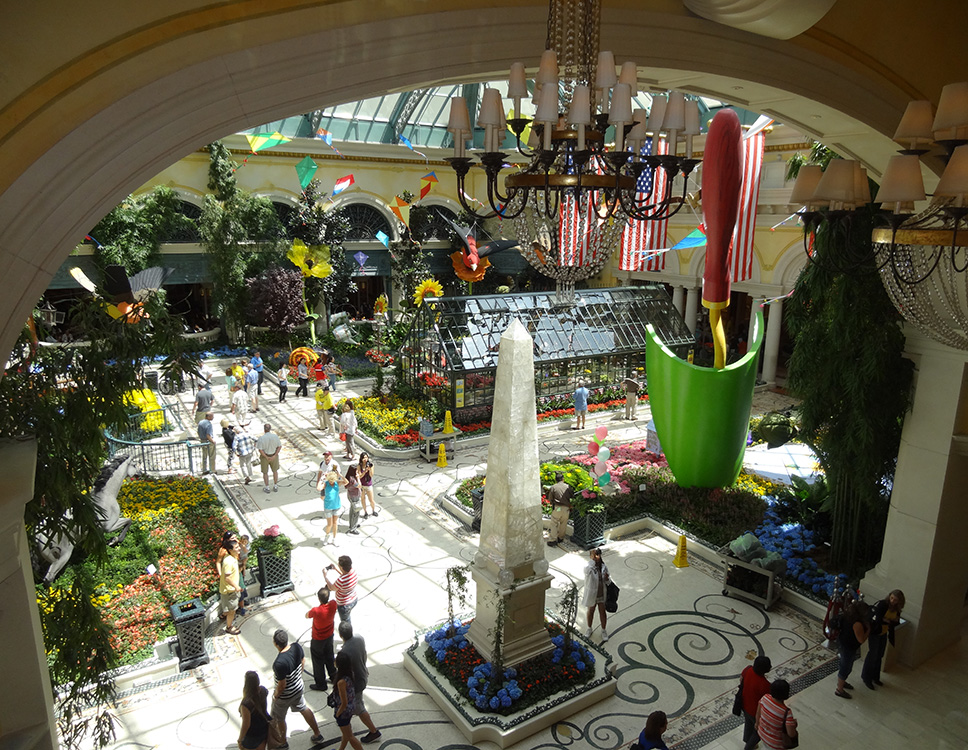 The Bellagio Conservatory & Botanical Gardens rank as a top attraction in Las Vegas — even more so since it's free and open 24-hours!
For more information, visit the Bellagio Website.