Below paragraphs are from awhile back, and this sentence is from 5/1/2023:  We're updating everything and including AI, ChatGPT, and other technologies in hopes to serve you better, plus we're building sports stuff and betting picks at Vegas Top Picks, our new sister site (vegastoppicks.com).
We live here and showcase the stuff we love. And we try to do it well. Every top pick on the website – we believe – has compelling qualities and is worthy of attention. By reviewing our work, we hope you can decide if they're a good fit for you, and have an enjoyable time while doing it.
If your business or corporation is interested in premium advertising on our site, or becoming one of our select sponsors, which includes visibility and promotion via our social media, send us an email here.
About Founder & Lead Writer, Brendan Magone
We strive for six points with every showcased pick:  a smooth website experience with zero clutter or spam; detailed insightful write-up; crisp descriptive pictures; current revealing videos; a sense of story; and quality links if you wish to research further. If we're lucky, the seventh would be style.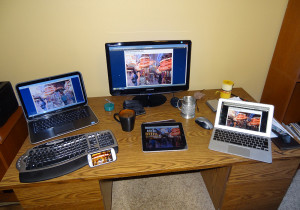 Our pursuit of premium has been shaped by thousands of hours online, paradigm shifts like Yelp and Angie's List, the continual blooming of technology, and an admiration for those businesses that truly get it right and offer a top shelf service to the public.
We think carefully about our experiences around the city, and gather feedback from others who live here and family and friends who visit us.
Roughly one fifth of what we experience makes it on the site. We're still building, exploring, and working to improve each week.
We cover restaurants, shows, poolside scenes, family-friendly activities, poker, nightclubs, bars & lounges, outdoor excursions, local hotspots, events, conventions, and more. Every week we're adding more content. We also want to hear your thoughts and Vegas experiences.
Soon you'll also find unique musings on city life, culture, and guest writers.
Step by step, we're doing this around the world. We dream big! Time and travel are precious – why not have top picks at your fingertips for other stellar places too? We've secured over a 100 similar URLs/domains for most major U.S. and international cities. Miami Top Picks, Paris Top Picks, Tokyo Top Picks, etc., we have them. Our corporation is Global Top Picks.
Questions or comments? Please contact us, click here.
Cheers, Brendan Magone