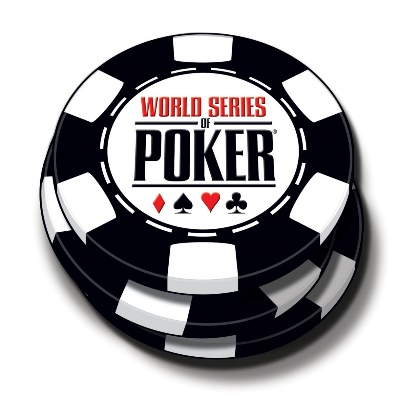 2021 WORLD SERIES OF POKER® IN REVIEW:
WEEK FOUR HIGHLIGHTS AND WHAT TO LOOK FORWARD TO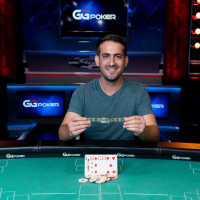 Tune into this week's virtual press conference 12 p.m. PST Friday, Oct. 29 here: http://www.youtube.com/user/wsop/featured
 Photo Credit: Poker News
Quick NFT Promo — See our favorite NFTs on the MontanaSlim OpenSea account: https://opensea.io/MontanaSlim. NFT art and NFT investing is exploding around the world…including museums like the Louvre and Christie's in London…but anyone can join with a laptop and wifi…lots of people are turning large profits. See what all the excitement is about! 
LAS VEGAS (Oct. 28, 2021) – The 52nd annual World Series of Poker® (WSOP®) wrapped up its fourth week of play at the Rio All-Suite Hotel & Casino where the stakes were higher and the jackpots were bigger. Week four delivered on excitement with millionaires being made and new players solidifying their spot in poker history.
Poker fans and interested media can tune into the weekly WSOP virtual press conference on Friday, Oct. 29 at 12 p.m. PST where host Tiffany Michelle dives deeper into this week's milestone events with special guests, bracelet winners and more. This week's virtual press conference can be viewed on the WSOP YouTube channel
Week 4 Highlights:
What To Look Forward To:
Wednesday, Nov. 4 – Event #67A: MAIN EVENT No-Limit Hold'em World Championship – Day 1A
The highly anticipated WSOP Main Event kicks off with its first day of play next Wednesday. The $10,000 buy in will take place starting at 11 a.m.
Sunday, Oct. 31 – Online Event #6: WSOP.com Online Bracelet Championship
Players will compete for a WSOP gold bracelet in one of the newly added online bracelet events.
Upcoming WSOP live action on PokerGO: PokerGO is the exclusive live streaming home of the 2021 WSOP. A new annual subscription can get you the remainder of the 2021 WSOP and the 2022 WSOP on PokerGO. Live coverage of the 2021 WSOP Main Event starts Thursday, November 4. Daily coverage will run all the way through until a winner is crowned on Wednesday, November 17. Plus, the finale of the $50,000 Poker Players Championship will be live streamed on Friday, November 5. Watch now on PokerGO.com.
ABOUT THE WORLD SERIES OF POKER
The World Series of Poker® is the largest, richest and most prestigious gaming event in the world, having awarded more than $3.29 billion in prize money and the prestigious gold bracelet, globally recognized as the sport's top prize. Featuring a comprehensive slate of tournaments in every major poker variation, the WSOP is poker's longest-running tournament in the world, dating back to 1970.  In 2019, the event attracted 187,298 entrants from 118 different countries to the Rio All-Suite Hotel & Casino in Las Vegas and awarded more than $293 million in prize money. In addition, the WSOP has formed groundbreaking alliances in broadcasting, digital media and corporate sponsorships, while successfully expanding the brand internationally with the advent of WSOP Europe in 2007 and the WSOP Asia-Pacific in 2013 and the WSOP International Circuit Series in 2015. For more information on the WSOP, please visit www.wsop.com.
# # #