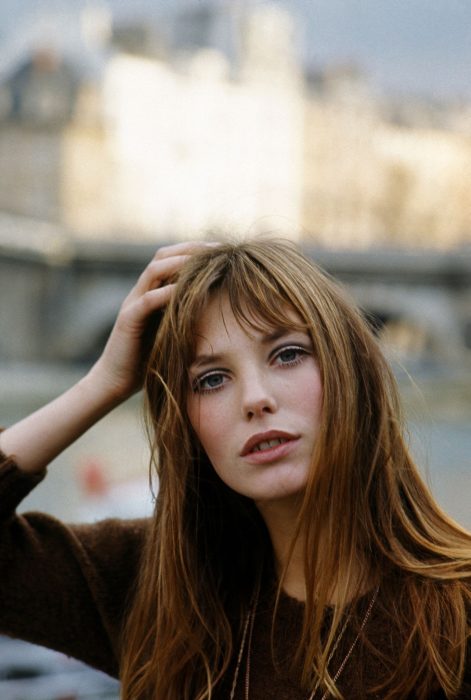 Obituary: Jane Birkin (1946-2023)
Jane Birkin, the iconic British actress, singer, and fashion icon, passed away on July 16, 2023. Her untimely departure at the age of 77 has left the world mourning the loss of a truly extraordinary talent. With her striking beauty, distinctive voice, and unique sense of style, Birkin captivated audiences across generations and made an indelible mark on the realms of film, music, and fashion.
Born on December 14, 1946, in London, England, Jane Mallory Birkin was the daughter of a British Army officer and an actress. She attended private schools in England and France, and her upbringing in a creative environment sparked her passion for the arts from a young age. Birkin's early exposure to the world of acting and theater laid the foundation for her remarkable career.
Birkin's breakout moment came in 1966 when she starred in the controversial film "Blow-Up," directed by Michelangelo Antonioni. Her enigmatic performance as a young model captured the attention of critics and established her as a rising star. However, it was her collaboration with renowned French filmmaker Serge Gainsbourg that would define her career and leave an indelible legacy.
In 1968, Birkin met Gainsbourg during the filming of "Slogan." Their creative and personal partnership blossomed, and they became one of the most iconic and intriguing couples of their time. The couple's artistic collaboration yielded many musical successes, including the unforgettable and daring duet "Je t'aime… moi non plus" in 1969, which became a global sensation. Birkin's whispering vocals combined with Gainsbourg's provocative lyrics created a song that challenged societal norms and became an emblem of their love affair.
Birkin's foray into music continued throughout her career, with a string of successful albums and collaborations with renowned musicians. She fearlessly experimented with different genres, exploring folk, pop, and chanson, always pushing boundaries and reinventing herself as an artist. Her angelic voice, often accompanied by her signature breathy delivery, became her musical trademark and endeared her to millions of fans worldwide.
Beyond her artistic endeavors, Birkin's fashion sense captivated the world. Her effortless style, characterized by simple and bohemian elegance, influenced countless designers and fashion enthusiasts. Birkin's namesake, the iconic Hermès Birkin bag, created in her honor in the 1980s, became a symbol of luxury and remains highly coveted to this day. Her impact on the fashion industry was profound and continues to inspire new generations of designers and fashionistas.
Despite her immense success and adoration, Birkin remained down-to-earth and devoted much of her life to humanitarian work. Inspired by her daughter Kate's battle with leukemia, Birkin became actively involved in organizations supporting medical research and children's causes. Her selfless dedication and tireless efforts to make a positive impact on the world exemplify the depth of her character and the compassion she possessed.
Throughout her life, Birkin faced both personal and professional challenges with resilience and grace. Her marriage to Gainsbourg ended in 1980, but they remained lifelong friends and continued to collaborate on various projects. Birkin's career continued to flourish, and she starred in numerous films, including "La Pirate" (1984), "Kung Fu Master!" (1988), and "Boxes" (2007), among others.
Jane Birkin leaves behind a rich and multifaceted legacy that transcends time and artistic boundaries. Her contributions to the world of cinema, music, and fashion have left an indelible impact and will be celebrated for generations to come. She will be remembered as an icon of beauty, creativity, and authenticity—a true artist who fearlessly pushed boundaries and left an indelible mark on the world. Jane Birkin's legacy will forever inspire those who aspire to lead lives driven by passion, artistry, and a profound sense of compassion.