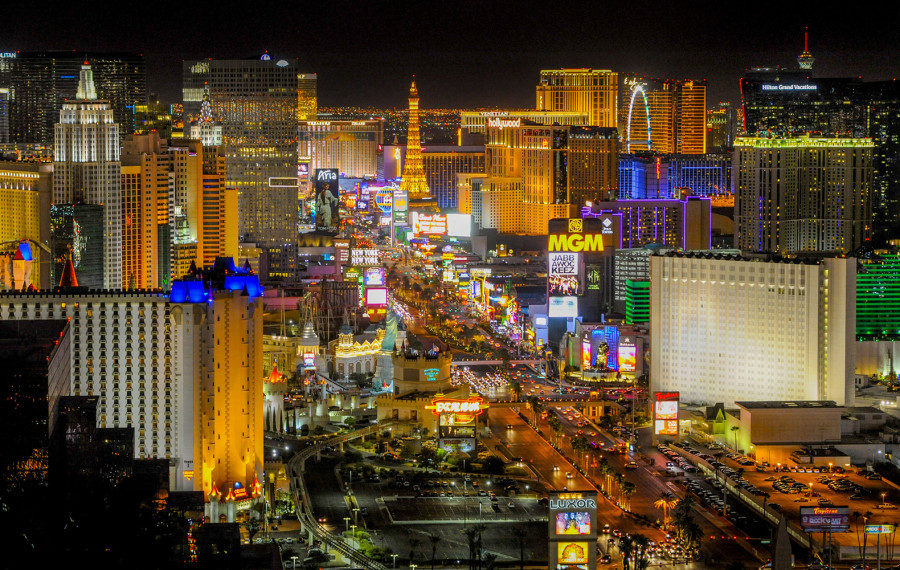 Foundation Room at Mandalay Bay: A Luxurious Retreat in Las Vegas
Introduction: Nestled within the vibrant city of Las Vegas, the Foundation Room at Mandalay Bay stands as an iconic destination for those seeking an unparalleled experience of luxury, sophistication, and breathtaking views. Situated atop the Mandalay Bay Resort and Casino, this exclusive venue offers a unique blend of upscale dining, premium nightlife, and a rich cultural ambiance, making it a must-visit for locals and tourists alike.
Address: Foundation Room at Mandalay Bay 3950 S Las Vegas Blvd Las Vegas, NV 89119 United States
Hours of Operation: The Foundation Room operates during the following hours:
Sunday to Thursday: 5:00 PM to 12:00 AM
Friday and Saturday: 5:00 PM to 2:00 AM
Contact Information:
Aesthetic and Atmosphere: Upon entering the Foundation Room, guests are instantly transported into a world of opulence and refinement. The venue's interior design draws inspiration from Eastern influences, combining elements of traditional Asian décor with a contemporary twist. Richly adorned with intricate woodwork, plush furnishings, and ornate details, the space exudes an air of elegance and exclusivity.
The Foundation Room features a variety of inviting areas designed to cater to different moods and occasions. From the lavish dining room with its ambient lighting and intimate seating arrangements to the lively and energetic lounge space, guests can find the perfect setting to suit their preferences.
Dining Experience: The Foundation Room offers a delectable culinary journey, featuring a menu crafted by world-class chefs who blend global flavors with innovative techniques. Patrons can indulge in a range of gourmet dishes that showcase the finest ingredients, ensuring an unforgettable dining experience.
The restaurant presents a diverse menu that caters to various tastes and dietary preferences. From succulent steaks and fresh seafood to vegetarian and vegan options, each dish is meticulously prepared to please the discerning palate. Accompanying the exquisite cuisine is an extensive selection of fine wines, handcrafted cocktails, and premium spirits, providing the perfect complement to the flavors.
Nightlife and Entertainment: As the sun sets over the glittering Las Vegas skyline, the Foundation Room transforms into a vibrant nightlife destination. The venue hosts an array of entertainment options, ranging from live music performances by renowned artists to energetic DJ sets that keep the dance floor alive until the early hours of the morning.
Guests can revel in the electrifying atmosphere of the lounge area, sipping on expertly crafted cocktails while enjoying the pulsating beats. The Foundation Room also offers exclusive access to one of Las Vegas' most coveted nightclubs, where VIP guests can dance the night away in an intimate and luxurious setting.
Scenic Views: One of the standout features of the Foundation Room is its breathtaking panoramic views of the Las Vegas Strip. Perched on the 63rd floor of Mandalay Bay, the venue boasts floor-to-ceiling windows that provide an unrivaled vantage point to behold the dazzling lights and iconic landmarks of the city. The outdoor terrace further enhances the experience, allowing guests to admire the mesmerizing views while enjoying a refreshing drink or socializing with friends.
Membership and VIP Benefits: The Foundation Room offers an exclusive membership program for those seeking enhanced privileges and personalized experiences. As a member, individuals gain access to a range of benefits, such as priority reservations, VIP entry, preferred seating, and invitations to members-only events. Membership tiers provide varying levels of access and additional perks, ensuring that every member receives the utmost in luxury and service.
Private Events and Corporate Functions: The Foundation Room also serves as an exceptional venue for private events and corporate functions. With its elegant surroundings, impeccable service, and customizable event spaces, it is an ideal choice for hosting intimate gatherings, celebrations, or professional engagements. The dedicated events team works closely with clients to curate bespoke experiences, ensuring that each occasion is flawlessly executed.
Conclusion: The Foundation Room at Mandalay Bay stands as a testament to the sophistication and allure of Las Vegas' entertainment scene. With its luxurious ambiance, world-class cuisine, captivating nightlife, and breathtaking views, it provides a truly extraordinary experience for those seeking an unforgettable evening of indulgence and entertainment. Whether for a romantic dinner, a lively night out with friends, or a memorable private event, the Foundation Room promises an unrivaled destination that exemplifies the essence of Las Vegas extravagance.