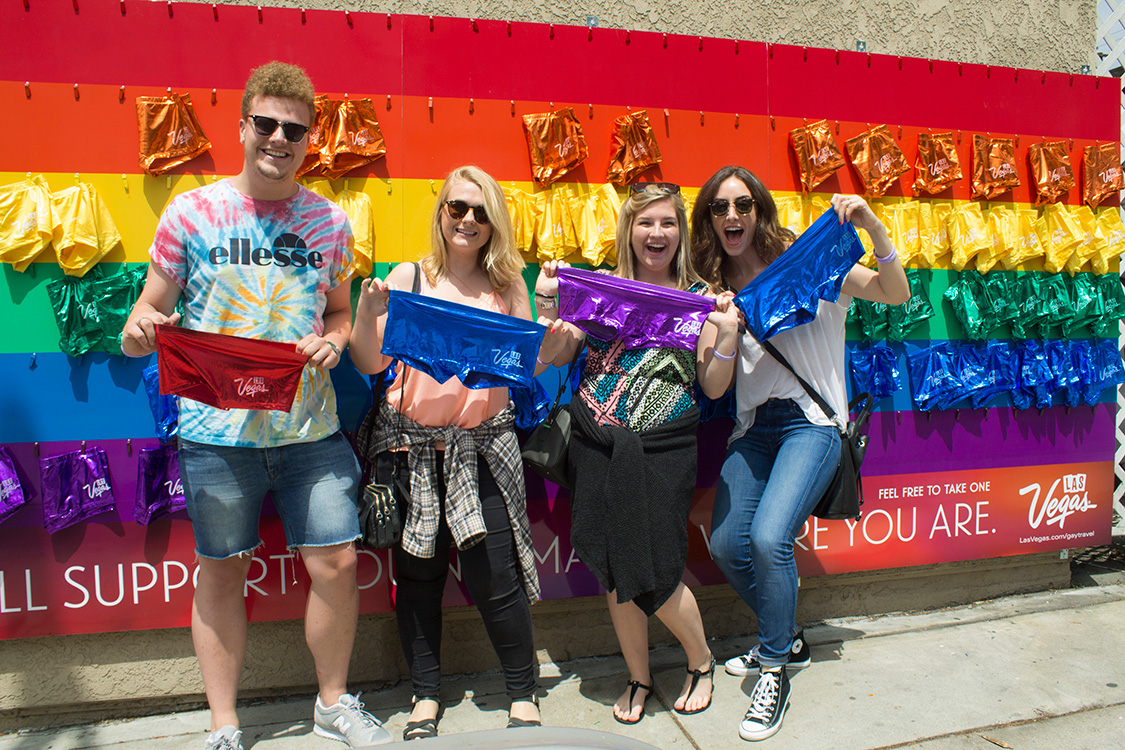 15-Jun-2015
LOS ANGELES – Las Vegas was loud and proud at the 2015 LA PRIDE Parade on Sunday with an interactive Pride-themed billboard. The billboard, located along the parade route in West Hollywood, displayed a rainbow Pride flag hidden beneath an array of matching Las Vegas-branded metallic shorts, spanning the colors of the rainbow.
As the afternoon progressed, attendees of the parade reveled in the experience of fashion expression and snagged the billboard's shorts as a chance to add Las Vegas flair to their Pride Parade wardrobe. In addition to the billboard experience on Sunday, Las Vegas showed their support for the LGBT community with an array of print advertisements, digital creative content and mobile messaging present throughout the weekend-long LA PRIDE festivities.
As one of the top LGBT-friendly travel destinations worldwide, Las Vegas hosts a vast array of events for LGBT visitors to enjoy, including Gay Days Las Vegas from Sept. 8 – 14, Las Vegas PRIDE on Sept. 18 and 19, Lesbian-centered weekend-long event Shedonism Sept. 17 – 21, the World Gay Rodeo Finals at South Point Casino & Spa Oct. 9 – 11 and the Prime Timers Worldwide Convention from Oct. 11 – 14 at Luxor Hotel and Casino.
To learn more about Las Vegas LGBT special events or how to book a fabulous vacation, visit www.LasVegas.com/GayTravel