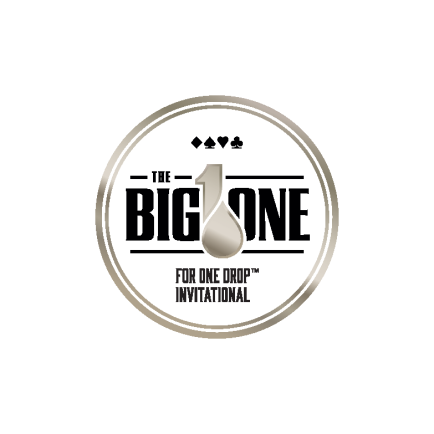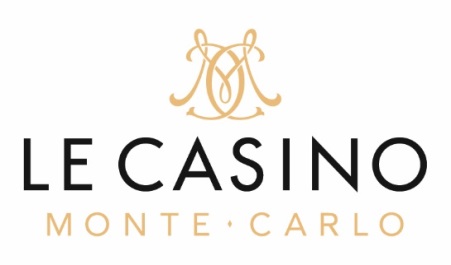 THE MONTE-CARLO One Drop Extravaganza™ TOURNAMENT SCHEDULE AND STRUCTURES RELEASED
35 PLAYERS TO DATE CONFIRMED TO PLAY IN THE Big one for one drop TM invitational
TWEET: BREAKING: 35 players committed to #MonteCarloBigOne! All tournament structures for @ODExtravaganza released along with event schedule
Monaco, September 27, 2016 – ONE DROPTM, one of the world's leading organizations dedicated to sustainable access to safe water, along with Group Monte-Carlo Société des Bains de Mer and Caesars Interactive Entertainment today announces the release of the full tournament schedule and structures for the Monte-Carlo One Drop Extravaganza taking place at the Casino de Monte-Carlo, Monaco from October 13-17, 2016 to raise funds for the charity.
For the full list of tournament structures, click here and for the official tournament schedule, click here.
What's more, 35 players to date are confirmed to play in the headlining event, The Big One for One Drop Invitational, which will begin at noon on Friday, October, 14 and will feature the largest buy-in poker tournament ever held – 1,000,000 euros. With €111,111 from each entry going to One Drop, and no other fees deducted for event operations, €888,889 from each buy-in goes directly into the prize pool. That is a staggering €31,111,115 up for grabs, with the expectation that these figures will grow when the final field is solidified and re-entries are tallied. In addition, the winner will receive one of the world's most valuable sporting trophies, a ceremonial bracelet hand-crafted in platinum by famed jeweler Richard Mille.
As an additional resource, as of today, those interested can sign up at https://Onedrop.youstake.com to facilitate the investment process. YouStake is the first online marketplace that allows fans to invest in their favorite skilled games and sports players while sharing in the winnings.
"The Monte Carlo One Drop Extravaganza is fast approaching and with 35 recreational players already confirmed to play, and many re-entries predicted, the Big One is in real good shape," says Guy Laliberté, Founder, One Drop. "I want to remind players that there are still seven other tournaments and cash games, including a one million euro cash game, to be played during the week at what promises to be the biggest charitable poker event ever held, with proceeds going to One Drop."
Beyond the tournaments, cash games for recreational players by invitation of No-Limit Hold 'em, No-Limit Hold 'em six-handed and more are being offered every day from noon until 6 a.m. with buy-ins ranging from €2,500 to €1 million.
On Monday, October 17 at 12 noon, the festival wraps up with a €1,000,000 cash game. The list of tournaments and start times are as follows:
"BIG ONE" SUPER SATELLITE – STEP 1
€10,000 BUY-IN
October 13th, 2016 @ 10 A.M.
"BIG ONE" SUPER SATELLITE – STEP 2
€50,000 BUY-IN
October 13th, 2016 @ 3 P.M.
"BIG ONE" SUPER SATELLITE – STEP 3
€250,000 BUY-IN
October 13th, 2016 @ 8 P.M.
TEXAS HOLD'EM (NO- LIMIT)
€10,000 BUY-IN
October 14th, 2016 @ 3 P.M.
OMAHA (POT- LIMIT) – PLO
€10,000 BUY-IN
October 14th, 2016 @ 6 P.M.
SATELLITE €25,000 TEXAS HOLD'EM (NO- LIMIT)
€5,250 BUY-IN
October 14th, 2016 @ 8 P.M.
TEXAS HOLD'EM (NO- LIMIT)
€25,000 BUY-IN
October 15th, 2016 @ 1 P.M.
6 – HANDED Mixed (PLO & NLHE)
€10,000 BUY-IN
October 15th, 2016 @ 5 P.M.
SATELLITE €50,000 HEADS UP TEXAS HOLD'EM (NO- LIMIT)
€5,250 BUY-IN
Oct. 15, 2016 @ 8 P.M.
6 – HANDED TEXAS HOLD'EM (NO- LIMIT)
€10,000 BUY-IN
October 16th, 2016 @ 1 P.M.
HEADS UP TEXAS HOLD'EM (NO- LIMIT)
€50,000 BUY-IN
October 16th, 2016 @ 5 P.M.
SATELLITE €100,000 TEXAS HOLD'EM (NO- LIMIT)
€10,400 BUY-IN
October 16th, 2016 @ 8 P.M
TEXAS HOLD'EM (NO- LIMIT)
€100,000 BUY-IN
October 17th, 2016 @ 11 A.M.
"This has become one of the the globe's most significant charitable initiatives," said Caesars Interactive Entertainment CEO, Mitch Garber. "With Monaco as the backdrop, the One Drop Extravaganza is well positioned to raise additional funds and global awareness of the water crisis."
A full VIP experience will be featured alongside the tournaments and cash games beginning with the signature experience of HEART Ibiza with incomparable first class cuisine and creativity imagined by the Adrià brothers, together with the enchanting performances curated by Cirque du Soleil on October 12th and ending with a celebration at famed restaurant Buddha-Bar and then an after-party at Jimmy'z Monte-Carlo featuring DJ Erick  Morillo on October 17.
"We at HEART Ibiza are very pleased to be supporting this incredible charitable poker event and hope to provide the players with a unique and memorable opening night",  said Albert and Ferran Adrià, HEART co-chefs and co-owners.  "We wish everyone the best of luck."
With only weeks before the event kicks off, any business entrepreneurs or philanthropic individuals seeking to be considered to participate should contact event manager Alexandre Meunier at alexandre.meunier@onedrop.org
"With the Monte-Carlo One Drop Extravaganza fast approaching, we are very excited to welcome all the players to the Casino de Monte-Carlo for a full week of tournament in the legendary Monte-Carlo SBM Resort," said Pascal Camia, Executive Vice President Casinos of Monaco. "We work hard together with all the partners preparing the project and we are eager to be supporting such an important philanthropic initiative."
About One Drop
ONE DROP™ is an international non-profit organization created by Cirque du Soleil® Founder Guy Laliberté. At the core of our mission is safe water as a transformative force to improve living conditions, as well as give communities the ability to care for themselves sustainably. We believe in the combined power of safe water while inspiring behaviour change towards water and proper hygiene practices by creating a lasting understanding through social art. To do this, One Drop has developed the unique A∙B∙C for Sustainability™ approach, a winning combination of strategic and operational interventions designed to address sustainable access to safe water and sanitation. To learn more about One Drop, visit www.onedrop.org.
About the Monte-Carlo Société des Bains de Mer Group
Monte-Carlo Société des Bains de Mer delivers a unique experience combining luxury, well-being or gastronomy and offers to its customers a world-unique resort: 4 casinos, including the only and foremost Casino de Monte-Carlo which is the quintessence of gambling within the Principality, 4 hotels (Hôtel de Paris, Hôtel Hermitage, Monte-Carlo Beach, Monte-Carlo Bay Hotel & Resort), and 33 restaurants, 4 of them gathering a total of 6 stars in prestigious Michelin Guide. Monte-Carlo Société des Bains de Mer is a hub of night-life, with an amazing choice of bars and concert rooms. The Group, which is a talent scout and committed supporter of artistic creation, programs musical events with daring artistic choices at the Sporting Summer Festival, at the Monte-Carlo Jazz Festival, at La Rascasse or at the Buddha Bar. Its Jimmy'z disco has been one of the most famous in Europe for over 40 years. www.montecarlosbm.com #mymontecarlo @montecarlosbm #CasinosMonteCarlo
ABOUT CAESARS INTERACTIVE ENTERTAINMENT (CIE)
CIE owns the World Series of Poker ("WSOP") and operates real money online gaming in Nevada under the WSOP.com brand and in New Jersey under the CaesarsCasino.com, HarrahsCasino.com and WSOP.com brands, and licenses its brands in other foreign legal real money online gaming jurisdictions, including the United Kingdom. CIE, a subsidiary of Caesars Growth Partners, LLC ("CGP"), which is a joint venture between Caesars Acquisition Company ("CAC") and Caesars Entertainment Corporation ("Caesars Entertainment"), the world's most diversified casino-entertainment provider and the most geographically diverse U.S. casino- entertainment company, was formed by Caesars Entertainment in May 2009 to take the diverse brands in the Caesars portfolio and maximize their value in today's digital, online world.  www.caesarsinteractive.com
About YouStake
YouStake is the first fully integrated sports staking platform that allows the masses to invest in skilled sports players for entry in live events. Some of the top players in the world are already using the platform, including Anthony Zinno, Jamie Gold, Greg Raymer, Allen Kessler, Max Pescatori and Todd Brunson. YouStake provides the technology platform needed for backers to invest in player entry fees, creates a new type of sports experience between fans and players through direct social interaction, and establishes a simple, secure, and transparent marketplace where players and backers both share in the winnings and excitement.