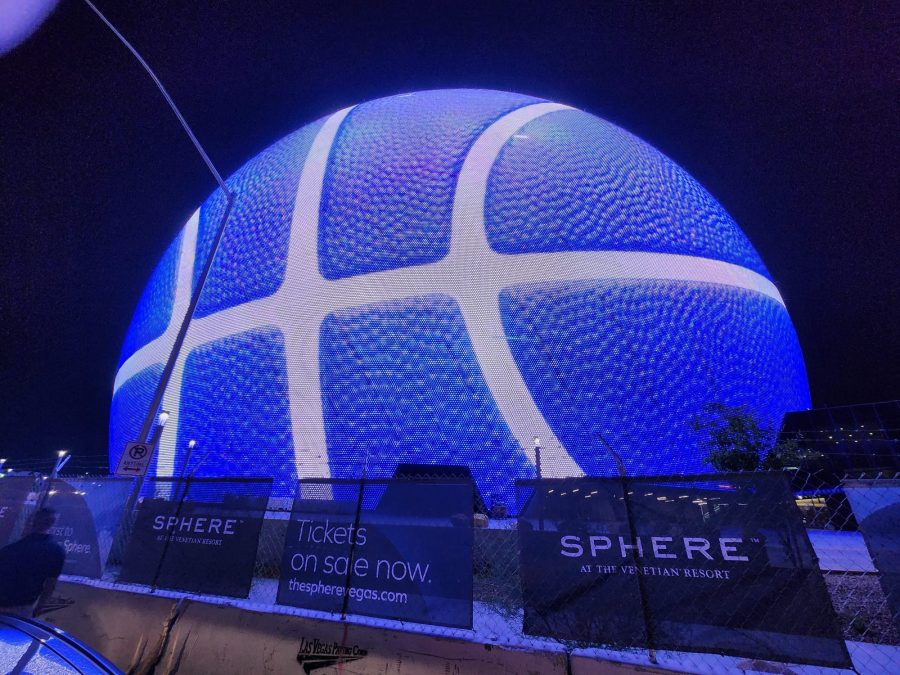 I visited the MSG Sphere at The Venetian.
We drove by Saturday night around 11:45pm and the Sphere was dark.  So, unless that was an exception, it's not lit 24/7.
We drove by again Sunday around 9pm and were thoroughly delighted by this amazing new technology.
Traffic on Sands near the Sphere was more congested than usual, but not as bad as we expected. We exited I-15 onto Spring Mountain eastbound and it was normal traffic to The Strip. After crossing the strip, the congestion increased dramatically. Local thru traffic should stay in the left lane. The right lanes are for the gawkers.
We suggest parking at the Wynn, Palazzo or Venetian and walking as close as you wish.