Profile: Damian Lillard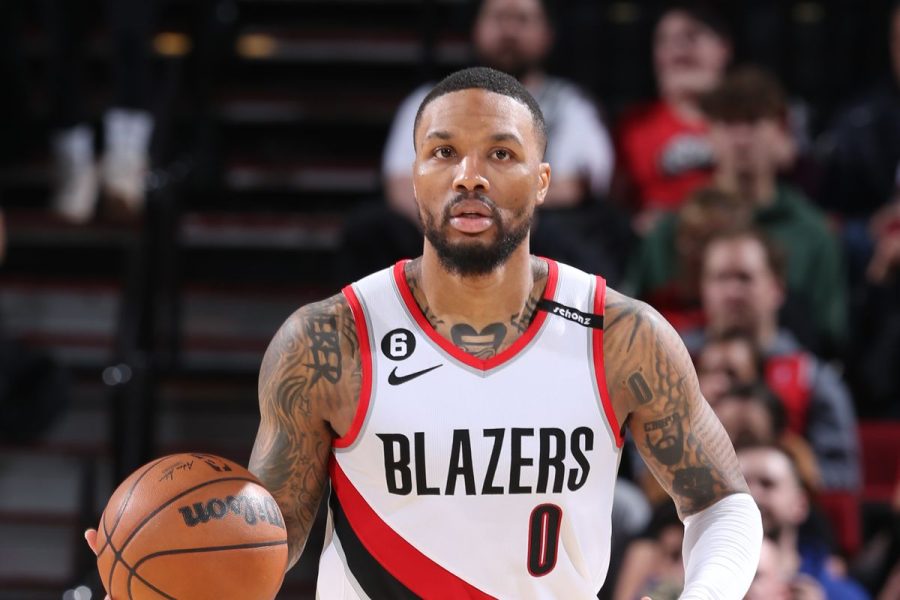 Introduction: Damian Lillard, often referred to as "Dame," is a professional basketball player who has become one of the most exciting and dynamic talents in the National Basketball Association (NBA). Born on July 15, 1990, in Oakland, California, Lillard has made a name for himself as a prolific scorer, clutch performer, and charismatic leader on the court. Standing at 6 feet 2 inches (1.88 meters) and weighing 195 pounds (88 kilograms), Lillard plays as a point guard for the Portland Trail Blazers. His incredible skill set, unwavering determination, and incredible work ethic have propelled him to become one of the league's top players.
Early Life and College Career: Lillard's basketball journey began during his high school days at Oakland High School, where he quickly established himself as a promising talent. However, he didn't receive much attention from major college programs, and he ended up attending Weber State University, a mid-major school in Ogden, Utah. During his time at Weber State, Lillard's game flourished, and he showcased his exceptional scoring ability and court vision.
In his sophomore season, Lillard led the nation in scoring with an average of 24.5 points per game. Unfortunately, his junior year was marred by injury, as he suffered a foot fracture that limited him to just nine games. Despite this setback, Lillard made a remarkable comeback during his senior year, averaging 24.4 points, 5 rebounds, and 4 assists per game. His outstanding performances earned him numerous accolades, including the Big Sky Conference Player of the Year award.
NBA Career: Lillard declared for the NBA Draft in 2012 and was selected with the sixth overall pick by the Portland Trail Blazers. He made an immediate impact in his rookie season and was named the NBA Rookie of the Year, averaging 19 points, 6.5 assists, and 3.1 rebounds per game. From that point forward, Lillard's career took off, and he has consistently been one of the league's premier guards.
Playing Style and Skill Set: Lillard's playing style is characterized by his explosive athleticism, deep shooting range, and ability to create his shot. He possesses incredible speed and agility, allowing him to blow by defenders and penetrate into the paint with ease. His ball-handling skills are exceptional, enabling him to navigate through tight spaces and finish at the rim or find open teammates. Lillard's shooting range is virtually unlimited, and he is known for his ability to knock down deep three-pointers effortlessly. His quick release and accuracy make him a constant threat from beyond the arc.
Perhaps Lillard's most impressive quality is his clutch gene. He has developed a reputation for delivering in high-pressure situations, hitting game-winning shots with incredible regularity. His confidence and composure in the closing moments of games have earned him the nickname "Logo Lillard" due to his propensity for making long-range shots from near the half-court logo.
Achievements and Accolades: Throughout his NBA career, Lillard has been recognized for his outstanding contributions to the game. He has been selected as an NBA All-Star multiple times, earning six All-Star appearances as of 2021. Lillard has also been named to the All-NBA First Team and Second Team multiple times, solidifying his status as one of the league's elite players. In addition to his individual accomplishments, Lillard has helped lead the Trail Blazers to multiple playoff appearances, including deep runs in the Western Conference playoffs.
Off the court, Lillard is known for his philanthropic endeavors and community involvement. He is actively engaged in various charitable activities, particularly in his hometown of Oakland. Lillard serves as an inspiration to young athletes, emphasizing the importance of hard work, dedication, and giving back to the community.
Conclusion: Damian Lillard's journey from an unheralded college player to one of the NBA's brightest stars is a testament to his remarkable talent and unwavering determination. His explosive scoring ability, clutch performances, and charismatic leadership have endeared him to fans across the league. As he continues to make his mark on the NBA, Lillard's legacy as one of the greatest point guards of his generation is firmly cemented, and his impact on and off the court is undeniable.