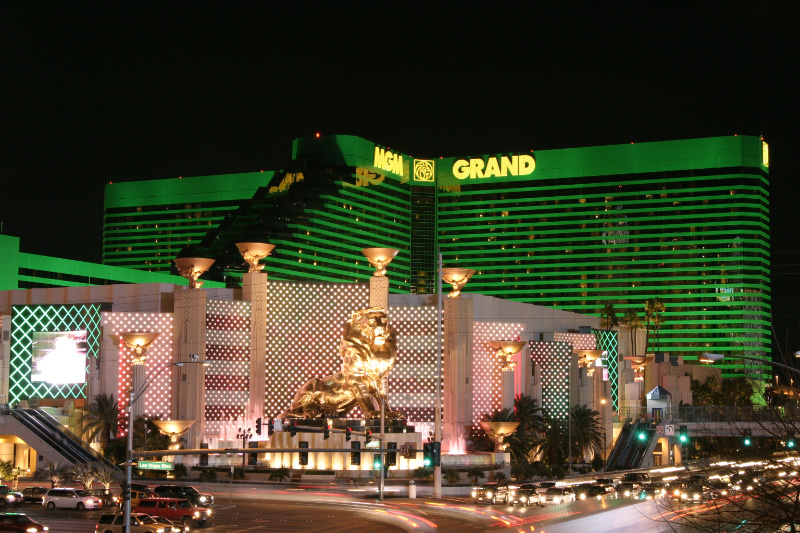 New Las Vegas Arena Will Debut Huge UFC Show
MGM Resorts World has always been at the forefront of entertainment in Las Vegas. It already has the MGM Garden Arena which holds 16,000 people for concerts, boxing matches like the recently concluded Floyd Mayweather and Manny Pacquiao fight and a host of regular UFC events.
When we recently reported that the city had attracted 3.5 million visitors alone in September of this year, it was just the latest sign that tourism is stronger than ever in Sin City. So much so that the casino operators in the region are upping their game to draw more and more guests through their doors.
Cesars also recently announced that it would be investing $75 million in re-imagining its iconic hotel's original tower. But anything Cesars can do, MGM obviously thinks it can do even better.
On May 1, 2016 they will open their new purpose built concert and sports arena behind the New York-New York and Monte Carlo casinos just off the main Strip. The arena will hold 20,000 people and it's reported that it could actually be named the UFC Arena with the organization currently locked in talks over the naming rights of the stadium according to MMA Junkie.
The venue will also look to hold regular college sports events as well as becoming the home to its first professional sports team – something that Las Vegas hasn't currently got. Although no event has been unveiled for the grand opening of the arena, it is expected to be a global music star that will open the arena.
In a recent interview with Las Vegas Weekly, MGM Resorts World Vice President of Arenas Mark Prows told the regional publication: "Our goal is to try to find events that wouldn't have come to Las Vegas if it wasn't for our new arena. There are still quite a few of those."
While Prows and the MGM have big plans for the venue, so does current UFC President Dana White who is extremely excited about the opening. He's that stoked about the new arena that the MMA promotion has already booked it for their huge UFC 200 show on July, 2016 two months after the grand opening.
The UFC President remarked: "It's a game-changer. It's important to put on a world-class show, and with the state of the art technology that will be available in this new arena, we can do that and make it a more exciting experience for the fans."
White aligns his visions with that of the MGM hence why they have had such a fruitful relationship for the last decade. And it's this innovation on behalf of the MGM that has kept the brand so strong during discerning times for the casino industry. While international online betting exchange Betfair and many others post huge revenues year on year according to Calvin Ayre this is greatly impacting land-based casino's potential revenues. Thus, the need for MGM and other land-based casinos need to diversify their portfolio has become more of a necessity than an option for them to succeed in the gambling industry nowadays.
Keep up to date with any future event announcements on our homepage in the hope that the MGM will announce an opening show in the not too distant future.