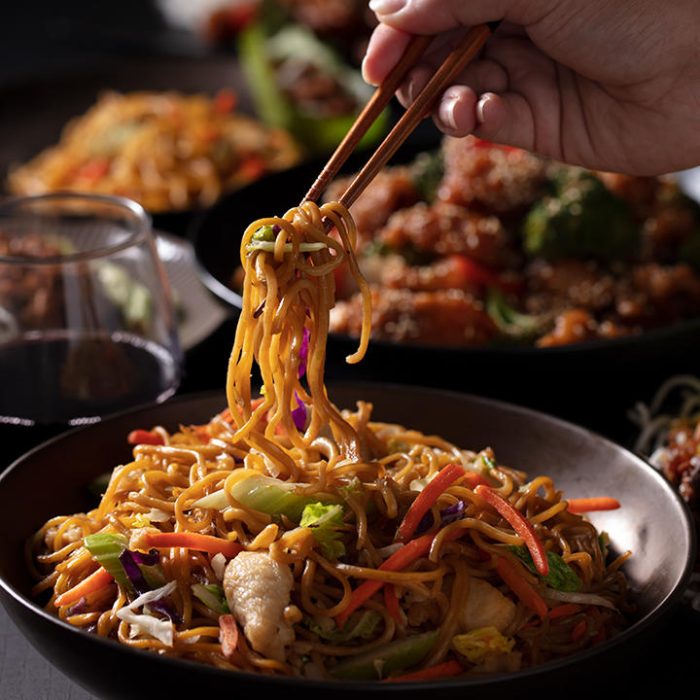 P.F. Chang's in Downtown Summerlin: A Detailed Profile
Introduction: P.F. Chang's is a renowned Asian-inspired restaurant chain that has gained popularity for its modern interpretation of classic Chinese dishes. One of its notable locations is in Downtown Summerlin, a vibrant shopping and entertainment district in Las Vegas, Nevada. This detailed profile will provide you with comprehensive information about P.F. Chang's in Downtown Summerlin, including its hours of operation, address, contact information, and menu highlights.
Location and Address: P.F. Chang's in Downtown Summerlin is conveniently situated in the heart of the Summerlin community, a master-planned neighborhood on the western edge of Las Vegas. The restaurant's precise address is as follows:
P.F. Chang's – Downtown Summerlin 1095 S Rampart Blvd Las Vegas, NV 89145
Hours of Operation: P.F. Chang's in Downtown Summerlin operates with the following hours:
Monday to Thursday: 11:00 AM to 10:00 PM
Friday: 11:00 AM to 11:00 PM
Saturday: 11:00 AM to 11:00 PM
Sunday: 11:00 AM to 9:00 PM
Please note that these hours are subject to change, so it is always recommended to check the official P.F. Chang's website or contact the restaurant directly for the most up-to-date information.
Contact Information: If you wish to reach out to P.F. Chang's in Downtown Summerlin for reservations, inquiries, or any other reason, you can use the following contact details:
Feel free to call ahead or visit their website for additional information, such as online reservations, catering services, and more.
Menu Highlights: P.F. Chang's in Downtown Summerlin offers an extensive menu featuring a fusion of traditional Chinese flavors and contemporary culinary techniques. Here are some noteworthy highlights from their menu:
Lettuce Wraps: These iconic starters feature wok-seared chicken, mushrooms, green onions, and water chestnuts, served with crisp lettuce cups and a tangy soy dipping sauce.
Dynamite Shrimp: Crispy shrimp tossed in a creamy, spicy sauce with a hint of sweetness, garnished with sliced green onions. It's a crowd-pleasing appetizer that delivers bold flavors.
Mongolian Beef: Tender, marinated flank steak wok-cooked with scallions and garlic, served over a bed of crispy rice noodles. This signature dish is a perfect balance of savory and sweet.
Chang's Spicy Chicken: A P.F. Chang's classic, featuring lightly breaded chicken stir-fried in a fiery Sichuan sauce with peanuts, chili peppers, and scallions. It's a dish with a kick!
Orange Peel Chicken: Crispy chicken breast wok-tossed in a zesty orange peel sauce, complemented by fresh orange slices and garnished with a sprinkle of chili flakes. It's a delightful blend of tangy and sweet flavors.
Kung Pao Scallops: Plump, succulent scallops stir-fried with vegetables in a spicy Kung Pao sauce, finished with roasted peanuts. This seafood dish showcases the harmony of textures and tastes.
Sushi and Sashimi: P.F. Chang's also offers a selection of sushi and sashimi options, including various rolls and nigiri. From classic California rolls to specialty creations, sushi enthusiasts will find something to satisfy their cravings.
Vegetarian and Gluten-Free Options: P.F. Chang's caters to dietary preferences and offers a range of vegetarian and gluten-free dishes, marked clearly on the menu for easy identification.
Please note that the menu at P.F. Chang's in Downtown Summerlin may vary slightly from location to location, and seasonal specials and limited-time offers may also be available.
In conclusion, P.F. Chang's in Downtown Summerlin provides a distinctive dining experience with its blend of Asian flavors and modern presentation. With its convenient location, inviting ambiance, and diverse menu options, this restaurant is a popular destination for both locals and visitors alike. Whether you're seeking a casual lunch, a special dinner, or a memorable celebration, P.F. Chang's in Downtown Summerlin is sure to satisfy your cravings for delicious Asian cuisine.