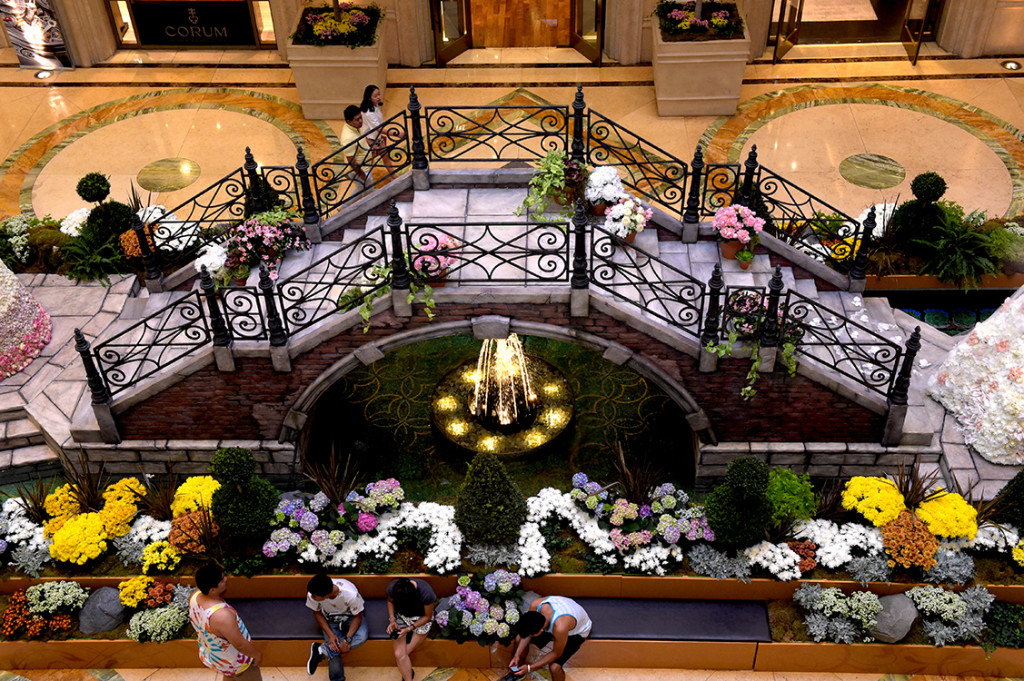 Palazzo Hotel and Casino is an exquisite luxury resort located on the famous Las Vegas Strip in Nevada, USA. Renowned for its opulent architecture, world-class amenities, and unparalleled entertainment offerings, the Palazzo is a haven for discerning travelers seeking an unforgettable Las Vegas experience. Opened in 2007, this stunning property is a part of the renowned Venetian Resort, offering a seamless blend of Italian-inspired elegance and modern indulgence.
Architecture and Design: The Palazzo Hotel and Casino boasts an impressive architectural design that mirrors the beauty of Italian Renaissance palaces. Its graceful exterior features a blend of European influences, characterized by ornate details, majestic columns, and a grand entrance. The resort encompasses a sprawling complex, comprising a 50-story tower with over 3,000 luxurious suites and an expansive casino floor.
Accommodations: The Palazzo offers some of the most spacious and lavishly appointed accommodations in Las Vegas. Each suite is elegantly designed with modern touches and features separate living and sleeping areas, creating a true sense of comfort and privacy. Guests can choose from a variety of suite options, including the luxurious Luxury Suite, the expansive Bella Suite, and the ultra-exclusive Presidential Suite, which offers breathtaking views of the Las Vegas skyline.
Dining: Palazzo Hotel and Casino presents an exceptional dining scene that caters to all tastes and preferences. From fine dining establishments to casual eateries, guests can embark on a culinary journey around the world. Notable restaurants include CUT by Wolfgang Puck, a steakhouse offering prime cuts of meat, Bouchon by Thomas Keller, serving French bistro-style cuisine, and SushiSamba, blending Japanese, Brazilian, and Peruvian flavors. The resort also features a selection of vibrant bars and lounges where guests can unwind and enjoy handcrafted cocktails.
Entertainment and Nightlife: The Palazzo offers a multitude of entertainment options that cater to all interests. The renowned Palazzo Theatre hosts various Broadway-caliber productions, concerts, and shows featuring world-class performers. For those seeking a vibrant nightlife experience, the resort boasts a collection of trendy nightclubs and bars, such as The Dorsey and LAVO, where guests can dance the night away or relax in stylish lounges.
Casino: The Palazzo Casino provides an exhilarating gaming experience spread across an expansive gaming floor. It features a wide array of table games, including blackjack, poker, roulette, and craps, as well as a vast selection of slot machines and video poker games. The casino also offers a high-limit salon for those seeking a more exclusive and private gaming experience.
Amenities: Guests at the Palazzo can indulge in a plethora of amenities designed to enhance their stay. The resort boasts an exquisite pool deck with multiple pools, private cabanas, and a poolside bar. The Canyon Ranch Spa offers a tranquil retreat where guests can rejuvenate with a range of wellness treatments and therapies. Fitness enthusiasts can make use of the state-of-the-art fitness center equipped with the latest exercise machines and personal trainers.
Shopping: Palazzo Hotel and Casino is a paradise for shopaholics, featuring an upscale retail complex known as The Grand Canal Shoppes. This lavish shopping destination offers a unique blend of international luxury brands, fashion boutiques, jewelry stores, and specialty shops. Guests can take a leisurely stroll through the Venetian-inspired streetscape, complete with gondolas and charming bridges, while exploring the wide array of high-end shopping options.
Meetings and Events: The Palazzo offers an extensive range of facilities for corporate events, conferences, and social gatherings. The resort boasts over 225,000 square feet of flexible meeting space, including ballrooms, boardrooms, and customizable event spaces. State-of-the-art technology, dedicated event planning professionals, and gourmet catering services ensure that every event held at the Palazzo is executed flawlessly, leaving a lasting impression on attendees.
Service and Hospitality: Palazzo Hotel and Casino prides itself on providing exceptional service and hospitality. The staff members are dedicated professionals who strive to create a personalized and memorable experience for each guest. From the moment of arrival, guests are greeted with warmth and attentiveness, ensuring that their every need is met throughout their stay. The concierge team is always on hand to assist with reservations, recommendations, and any special requests, ensuring a seamless and enjoyable stay for all.
Sustainability and Responsible Tourism: The Palazzo Hotel and Casino is committed to sustainability and responsible tourism practices. The resort has implemented various initiatives to reduce its environmental footprint, including energy-efficient lighting systems, water conservation programs, and recycling initiatives. Furthermore, the Palazzo actively supports the local community through charitable donations and partnerships with local organizations.
Location and Nearby Attractions: Situated on the iconic Las Vegas Strip, the Palazzo Hotel and Casino provides convenient access to a multitude of attractions and entertainment options. Guests can explore the vibrant street filled with world-class resorts, iconic landmarks, and renowned shows. Additionally, the resort is located within close proximity to popular Las Vegas attractions, such as the High Roller observation wheel, the Forum Shops at Caesars Palace, and the Fountains of Bellagio.
Conclusion: The Palazzo Hotel and Casino in Las Vegas is a truly remarkable destination that offers an unparalleled luxury experience. From its stunning architecture and lavish accommodations to its diverse dining options, world-class entertainment, and indulgent amenities, the Palazzo provides an unforgettable stay for every guest. Whether you're seeking a relaxing retreat, an exhilarating gaming experience, or a lively night out, the Palazzo delivers with sophistication and style, ensuring a truly memorable visit to the entertainment capital of the world.