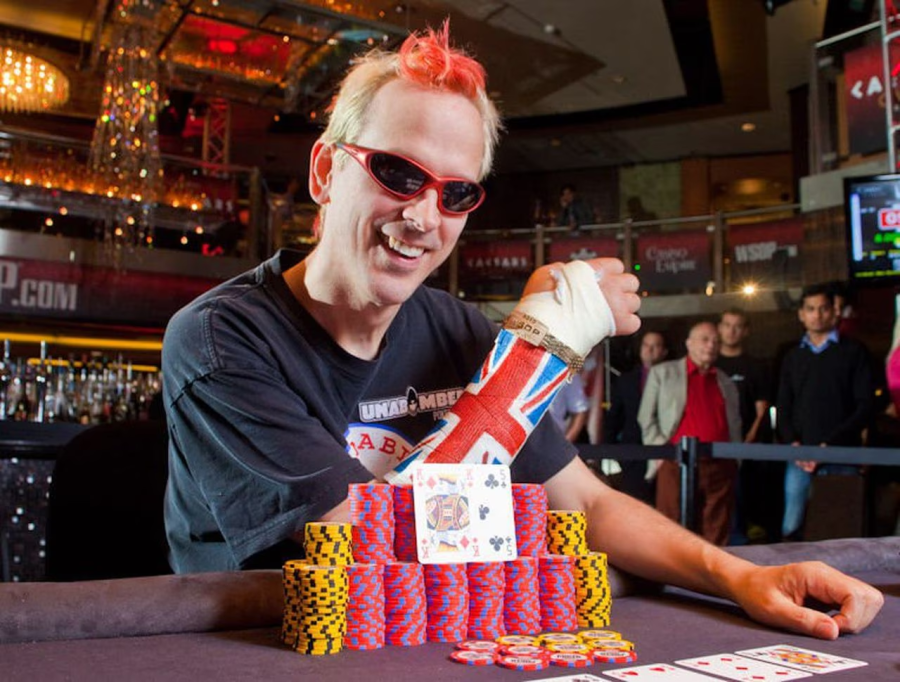 Phil Laak: The Unconventional Poker Maverick
Phil Laak, often referred to as the "Unabomber" due to his signature hoodie and sunglasses at the poker table, is a renowned and unconventional figure in the world of professional poker. With a unique playing style, a keen sense of humor, and an unyielding passion for the game, Laak has left an indelible mark on the poker scene. In this comprehensive profile, we dive deep into the life, career, and notable achievements of Phil Laak.
Early Life and Education Born on September 8, 1972, in Dublin, Ireland, Philip "Phil" Courtney Laak developed an early interest in games and strategy. He attended the University of Massachusetts Amherst, where he earned a degree in mechanical engineering, showcasing his analytical mindset—an asset that would prove invaluable in his poker career.
Pioneering the Unconventional Phil Laak is not your typical poker player. Known for his eccentric demeanor at the table, including donning a hoodie and sunglasses to conceal his emotions, Laak has always danced to the beat of his own drum. His unconventional approach to poker has made him a beloved and recognizable character in the poker world.
Career Highlights Laak's poker career is punctuated by numerous standout moments, including:
World Poker Tour (WPT) Victory (2004): One of Laak's most significant achievements came when he won the WPT Celebrity Invitational event in 2004, taking home $100,000 in prize money.
Epic Heads-Up Battle (2005): In a marathon heads-up match against fellow poker pro Antonio Esfandiari, Laak set a Guinness World Record for the longest continuous poker game, lasting an astonishing 115 hours.
WSOP Bracelet (2010): Phil Laak clinched his first World Series of Poker (WSOP) bracelet in 2010, winning the $2,500 No-Limit Hold'em Six-Handed event for a prize of $263,135.
Consistent Tournament Success: Over the years, Laak has consistently cashed in major tournaments, accumulating millions in career earnings. His ability to adapt to different poker variants and his unorthodox style have kept opponents guessing.
Philanthropic Ventures Beyond the poker table, Phil Laak has been involved in various philanthropic endeavors. He has participated in charity poker events and used his platform to raise funds for charitable causes, reflecting his desire to make a positive impact on society.
Poker Style and Personality Laak's playing style is characterized by an unpredictable and unconventional approach. He often employs unorthodox strategies that keep his opponents off balance. His jovial and light-hearted personality adds an element of fun to the poker table, making him a fan favorite.
The Unabomber Look One of the most distinctive aspects of Phil Laak's persona is his "Unabomber" look. His habit of concealing his face behind sunglasses and a hoodie has become an iconic image in the poker world, instantly recognizable to fans and players alike.
Future Prospects As Phil Laak continues to navigate the high-stakes poker scene, fans and fellow players can expect the unexpected. His ability to adapt, his commitment to the game, and his passion for innovation ensure that he will remain a force to be reckoned with in the poker world for years to come.
In conclusion, Phil Laak's unorthodox approach to poker, combined with his charismatic personality, has made him a legendary figure in the poker world. His career highlights and contributions to charity reflect his commitment to the game and his desire to leave a positive mark on both poker and society as a whole. Whether he's donning his signature Unabomber look or showcasing his strategic brilliance, Phil Laak remains a beloved and enduring presence in the world of professional poker.