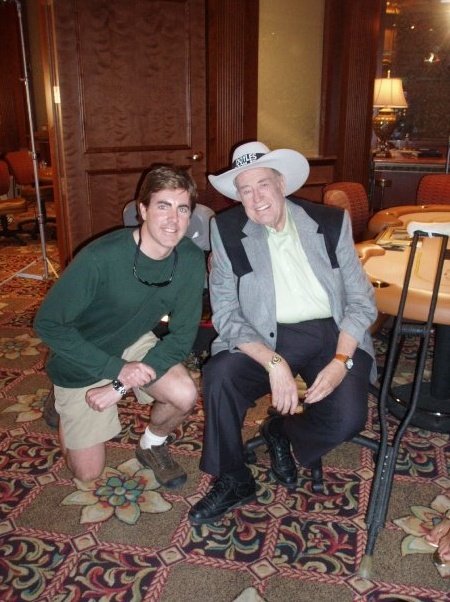 Doyle Brunson: A Legend of Poker Who Leaves Behind a Lasting Legacy
On the somber occasion of his passing, we pay tribute to the iconic figure in the world of poker, Doyle Brunson. A true legend, Brunson left an indelible mark on the game and inspired generations of poker players around the globe. Known for his extraordinary talent, unwavering spirit, and boundless charisma, Brunson's contributions to the poker world will forever be etched in its history.
Early Life and Background: Doyle F. Brunson was born on August 10, 1933, in Longworth, Texas. Growing up in a modest household, Brunson displayed a competitive streak from a young age. He excelled in basketball and received a scholarship to attend Hardin-Simmons University in Abilene, Texas. However, an unfortunate knee injury shattered his dreams of a basketball career, ultimately leading him to discover his true passion for poker.
Poker Career: Brunson's journey in the world of poker began in the early 1950s when he started playing in illegal games across Texas. In those gritty underground matches, he honed his skills and developed a keen understanding of the game's nuances. His tenacity and relentless pursuit of improvement propelled him to become one of the most formidable forces in the poker world.
In the early 1970s, Doyle Brunson's talent and expertise began to garner recognition on a broader scale. He secured his first World Series of Poker (WSOP) bracelet in 1976 in the $5,000 No-Limit 2-7 Draw event, followed by a second bracelet the following year in the $10,000 No-Limit Hold'em World Championship event. These victories established his dominance and set the stage for a series of remarkable accomplishments.
In 1978 and 1979, Brunson achieved an astonishing feat by clinching back-to-back WSOP Main Event titles, cementing his status as one of the all-time greats in the game. These victories, coupled with his uncanny ability to read opponents and make daring plays, earned him the moniker "Texas Dolly" and the respect of his peers.
Brunson's success extended beyond the WSOP. He was a fixture in high-stakes cash games in Las Vegas and participated in numerous prestigious tournaments, further solidifying his reputation as a poker virtuoso. His strategic prowess and fearlessness at the table were admired by players worldwide, and he became an inspiration for aspiring poker professionals everywhere.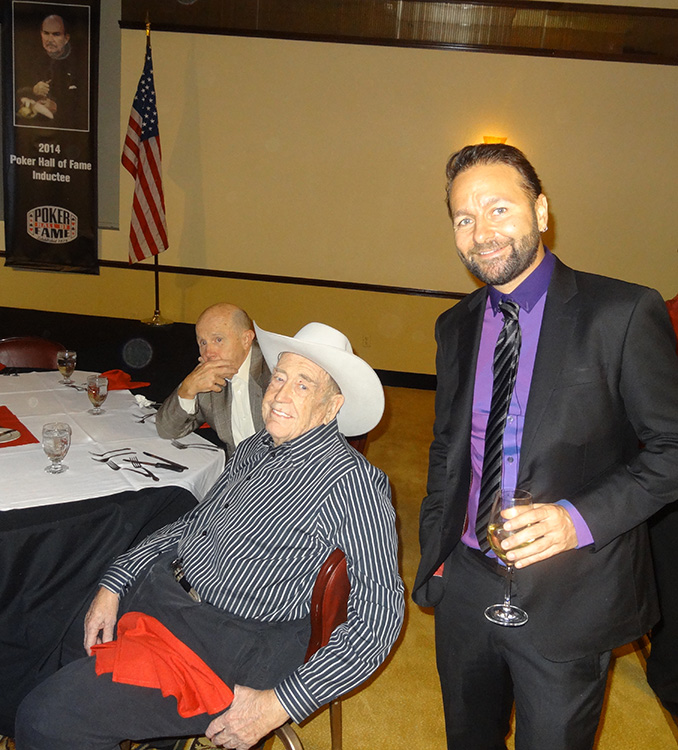 Contributions to Poker: Beyond his achievements as a player, Brunson played a pivotal role in popularizing and promoting the game of poker. In 1978, he co-authored the landmark poker strategy book, "Super/System: A Course in Power Poker." This groundbreaking work provided valuable insights into the game and revolutionized poker strategy. Widely regarded as the "Poker Bible," it remains an essential reference for players seeking to elevate their skills.
Moreover, Brunson's willingness to share his knowledge and experience through various media outlets and public appearances helped bring poker into the mainstream. His engaging personality, combined with his natural storytelling ability, made him a sought-after guest on talk shows and documentaries, further fueling the growth and appeal of the game.
Legacy and Impact: Doyle Brunson's impact on the poker world cannot be overstated. His aggressive playing style, strategic brilliance, and unwavering confidence have inspired countless players to pursue their poker dreams. His unwritten poker rules, known as "Doyle Brunson's Ten-2 Rule," have become part of the poker lexicon, representing his unique approach to the game.
Brunson's influence extended far beyond his playing days. As a mentor and role model, he generously shared his wisdom and guidance with aspiring players, offering valuable advice on bankroll management, emotional control, and maintaining a lifelong love for the game. Many of today's top poker professionals credit Brunson as a source of inspiration and credit his teachings for their own success.
Brunson's impact on the poker community is also reflected in the annual Doyle Brunson Five Diamond World Poker Classic tournament, held at the Bellagio in Las Vegas. The event, established in 2002, attracts some of the world's best players, paying homage to Brunson's enduring legacy and his contribution to the game.
Off the felt, Brunson was known for his generosity and philanthropy. He supported various charitable causes, including organizations dedicated to cancer research and children's welfare. His benevolent nature and desire to make a positive impact on society earned him admiration and respect beyond the poker community.
Doyle Brunson's passing leaves a void in the poker world, but his spirit and legacy will continue to live on. His name will forever be synonymous with poker excellence, sportsmanship, and the relentless pursuit of greatness. As players gather around tables, engage in thrilling hands, and passionately discuss the game, they will do so in the shadow of Doyle Brunson's profound influence.
In remembrance of this legendary figure, we pay tribute to Doyle Brunson—a true icon of poker, a mentor, and a friend. His contributions and his unforgettable presence will forever be cherished, ensuring that his name will be spoken with reverence whenever the history of poker is told. Rest in peace, Texas Dolly, and thank you for the lasting impact you have made on the game we love.