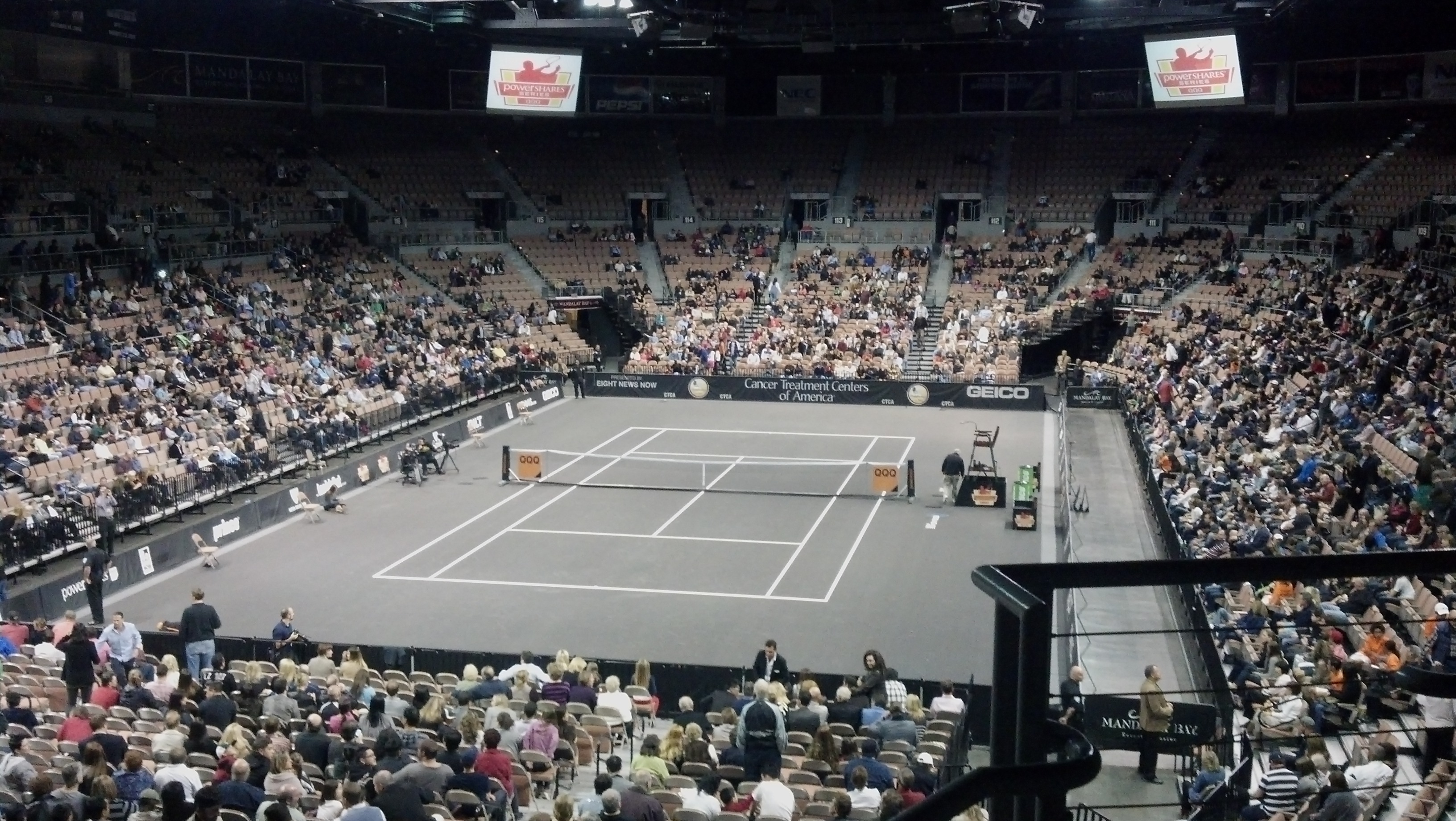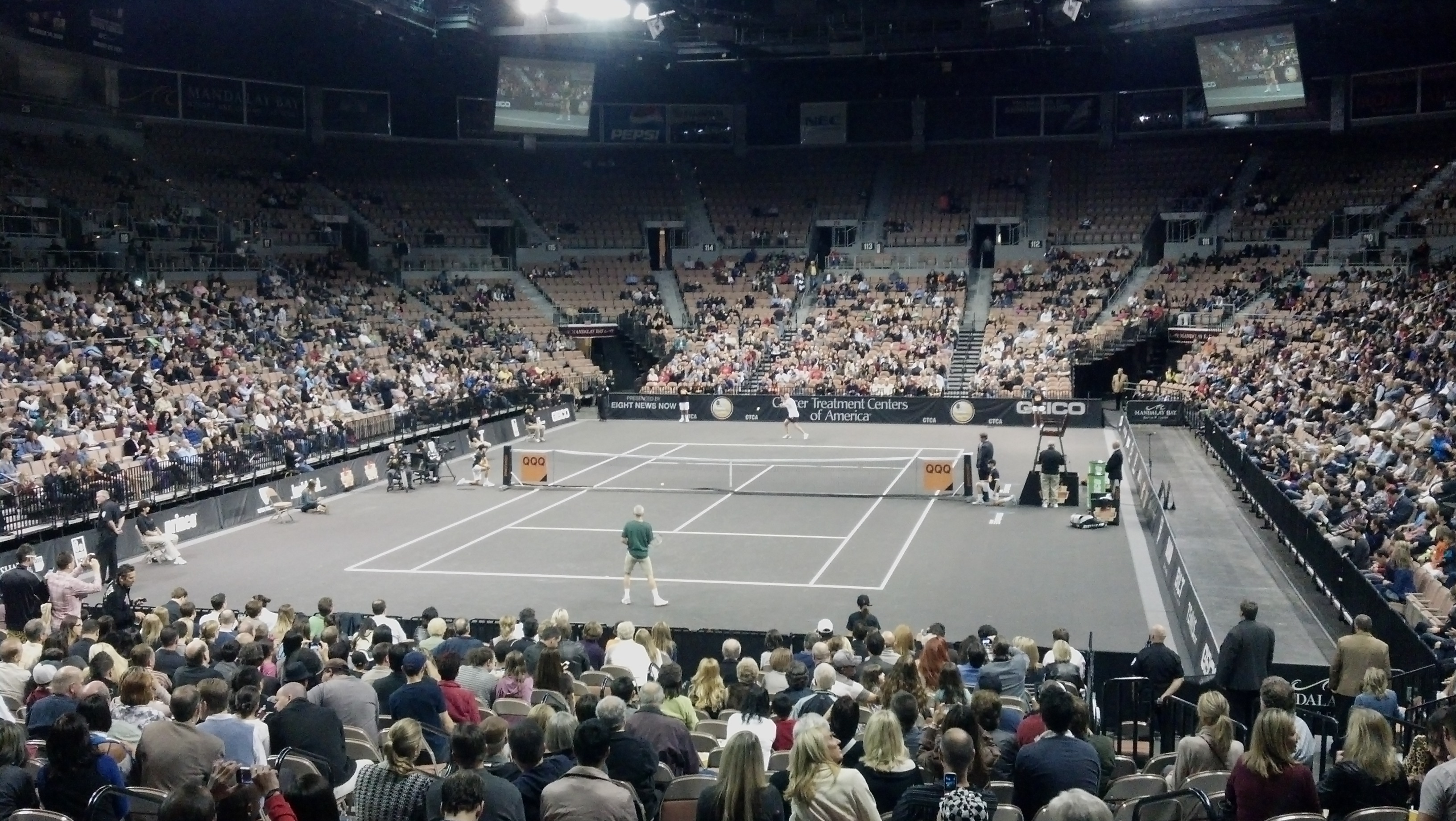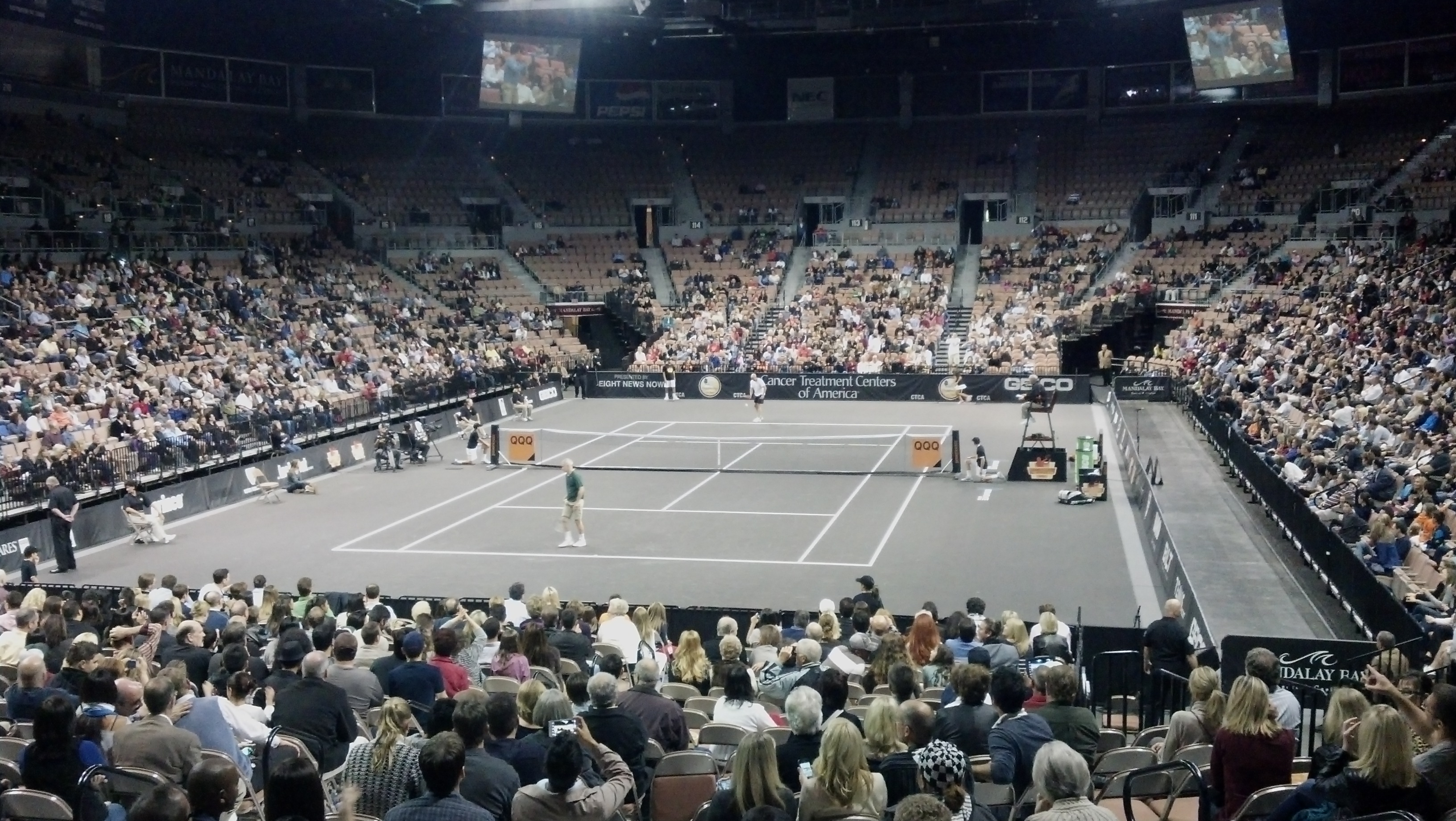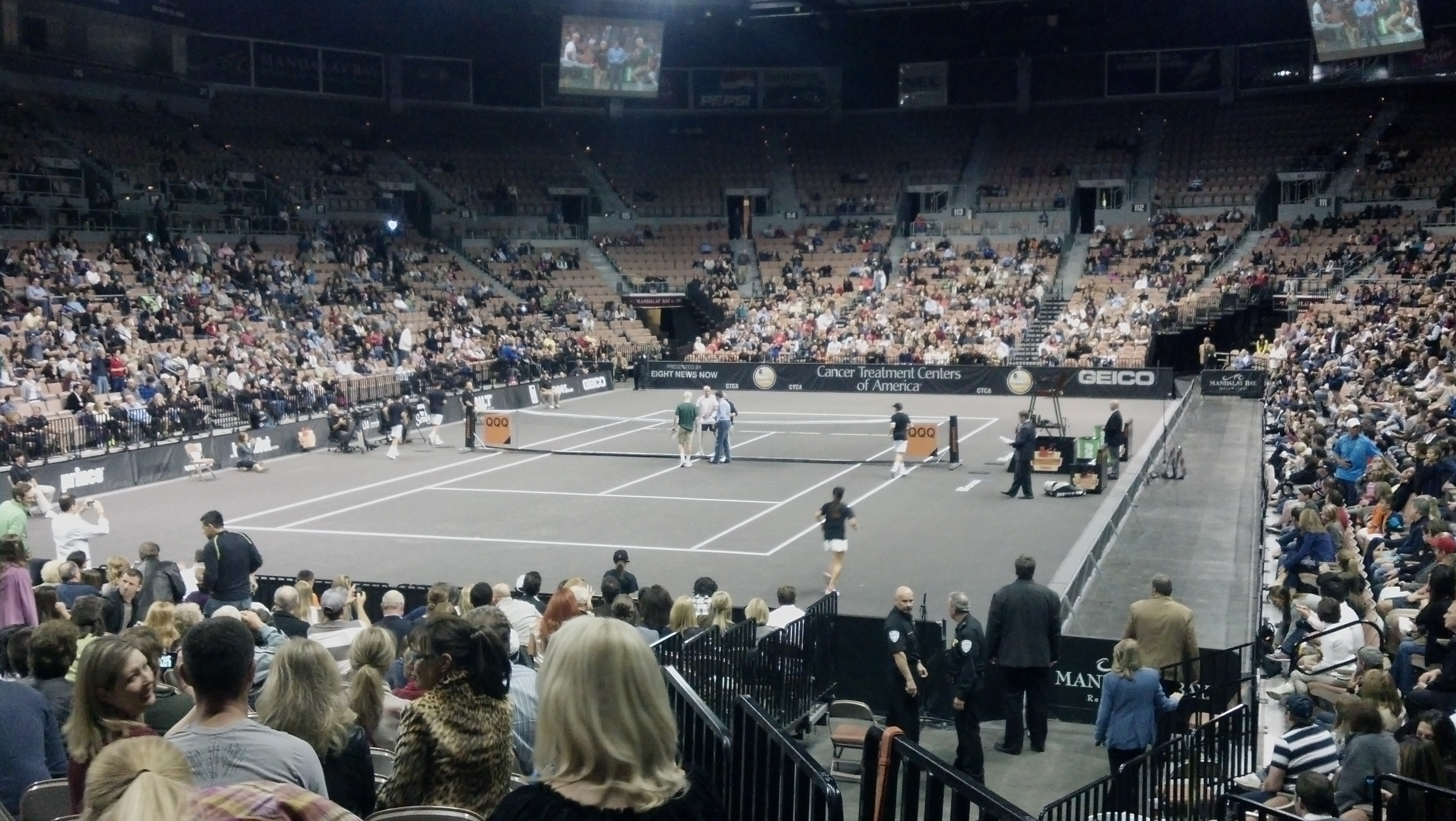 PowerShares Series, Agassi & McEnroe:
This fall series showcases several tennis icons, including Andre Agassi, John McEnroe, Michael Chang, Pete Sampras, Jim Courier, Mats Wilander, Patrick Rafter, and Jimmy Connors. The night I attended featured legendary rivals—and present teammates—Agassi and McEnroe.
I enjoy tennis occasionally, and have followed pro tennis occasionally, but nothing more than a few times a year. A friend had tickets to this event, at Mandelay Bay, so I went on a whim. I wondered if I would enjoy it. I half-expected to see some old-timers limping around the court.
What I did see astounded me: two extremely fit, spry, and talented players, still playing high level tennis, and even more, entertaining the crowd. I loved it. The crowd loved it. McEnroe did some mock storming around—even inserting a "You can't be serious?!"—much to our delight. Some women in the crowd exclaimed, "You're still sexy Andre!"
The stadium was comfortable, well lit, and our regular seats had a clear easy view to the court. You could hear the balls being crushed and whizzed back and forth.
This series sparked a new tennis interest for me; that night I watched old YouTube videos of McEnroe and Agassi; I now follow more closely contemporary play.
For avid fans, you can choose VIP tickets to meet the pros, or seek out their tennis clinics. This series also raises money for various causes, and its producer, InsideOut, has raised over $4million for charity since inception.
If you're a frequent visitor to Las Vegas that loves tennis, or a local enthusiast of the game, you won't want to miss this event.
Eight second video of Agassi & McEnroe warming up