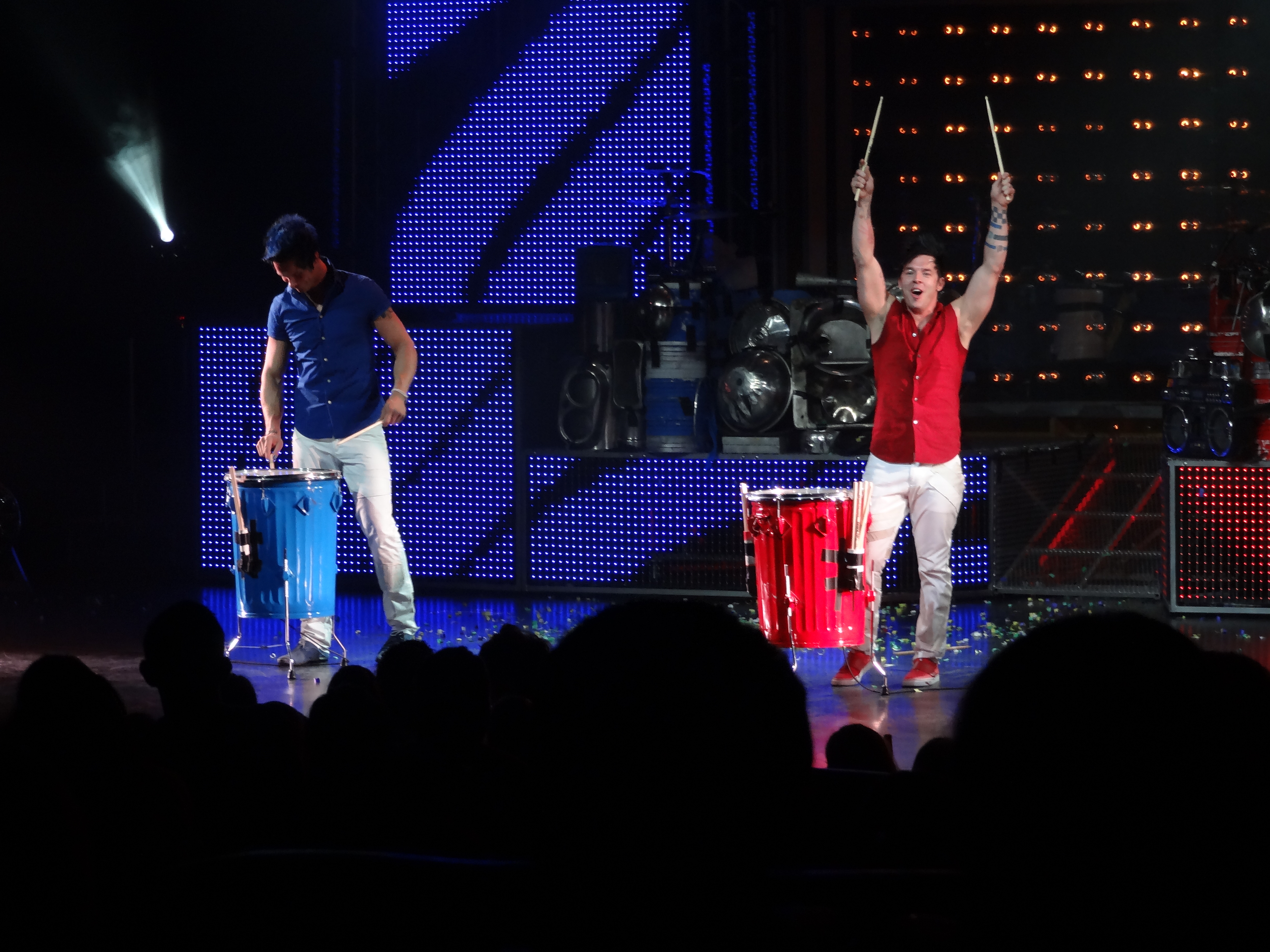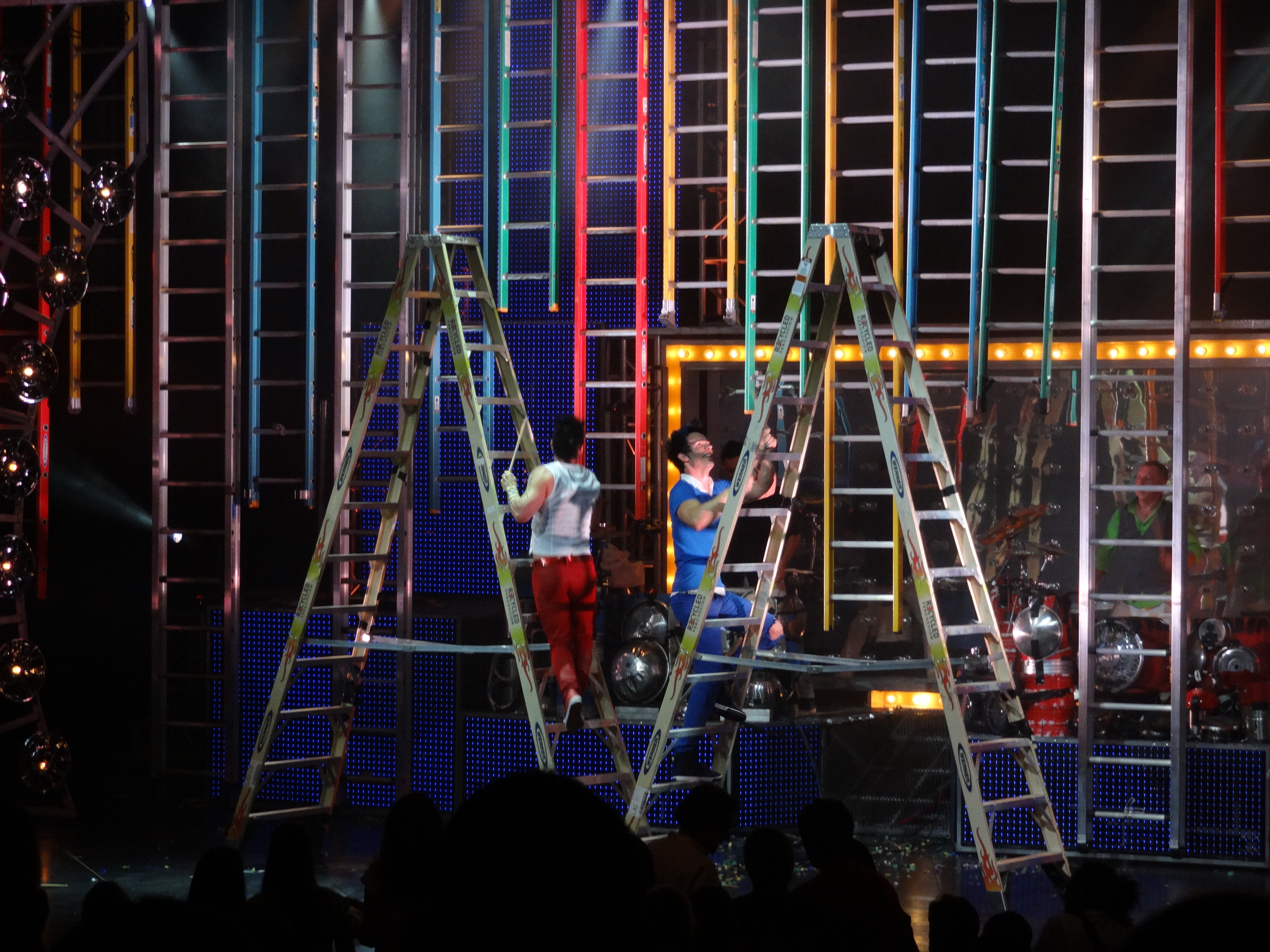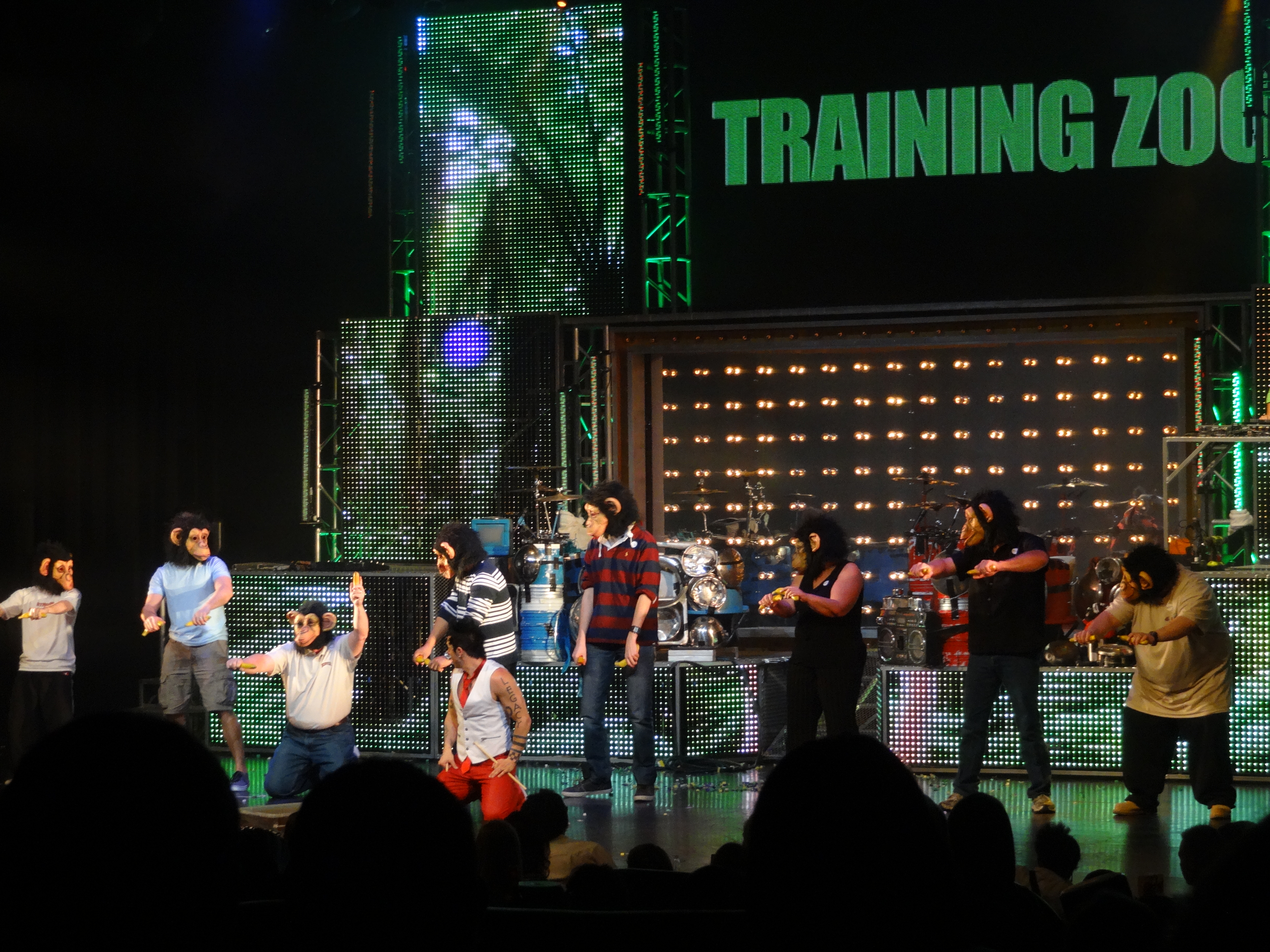 An eclectic, fun, noisy, invigorating & highly-interactive show!  You'll feel the beat through your bones.
Justin Spencer, group member, has been deemed "the world's fastest extreme drummer".
At the entrance, you're invited to pick up a drumstick, pot, or pan, so you can make some noise while adding to the collective sound. This also replaces clapping—simply bang, click, clack, crack or smash together your "unique instruments"!
All the group members go for it throughout the show:  feverish drumming, jumping, climbing, juggling, throwing, catching, athletics, and sometimes cajoling the audience into stunts on stage. The large screen and set changes throughout, creating flashing colorful visual stimulation as well as audio mayhem that's bone-shaking, disruptive, and enjoyable–just be ready for this going in.
It's a perfect show to get fired up for hitting the strip! Also most children will like this; my young nephew and niece would love this. Or if you have kids that like to make noise–bring them here–it will wear them out and give you some peace afterwards.
Last little treat: Totally Random Cookie Time, along with original song. It's fun and had everyone clamoring for a cookie.
http://www.thequadlv.com/shows/recycled-percussion.html#.UVCOKZDn-po