Vegas Hot Air Sin City Balloon Rides offers spectacular, thrilling, fun and safe rides around the Las Vegas Valley. My wife and I recently tried one of their packages and absolutely loved it!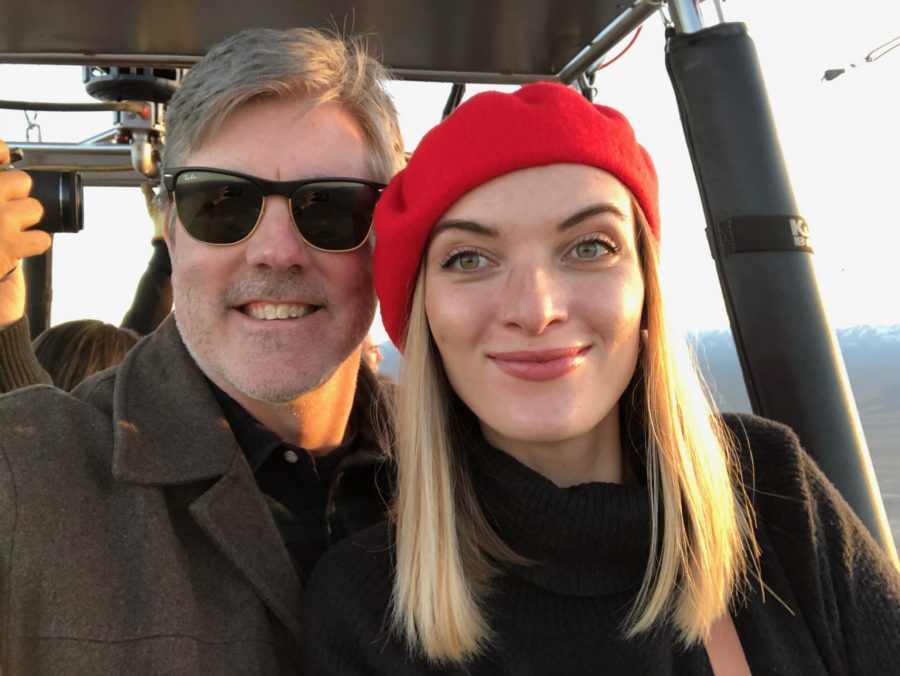 Even if you've seen Las Vegas a hundred times, you will see the city fresh and anew when soaring a few thousand feet above the desert landscape. We will remember our breathtaking time in the air for many years to come.
Andrea and the whole seasoned team at Sin City Balloons work hard to make your experience fantastic, memorable, safe and educational from start to finish. We enjoyed watching the team prepare our flight along with learning some aeronautical history.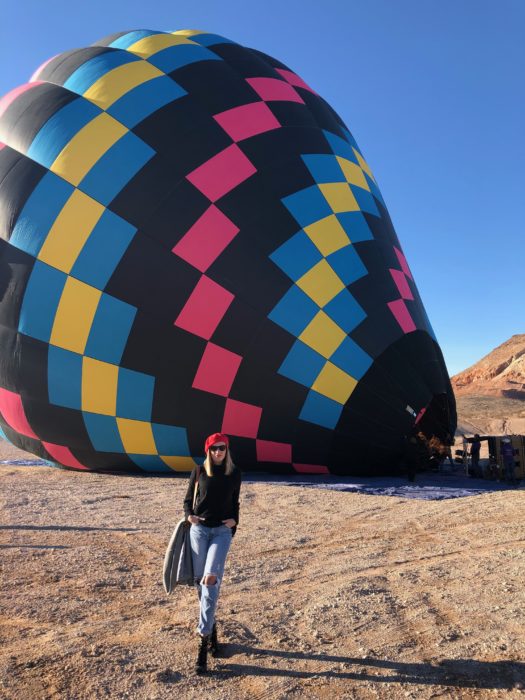 Soon we were ready to fly. Our lively captain gathered us round and gave us a safety speech. We paid attention. Then we climbed aboard!
After a pleasant yet exhilarating takeoff, we were floating peacefully, gaining altitude, the captain skillfully maneuvering us with the different winds.
We were celebrating our three year wedding anniversary. Love is still in the air!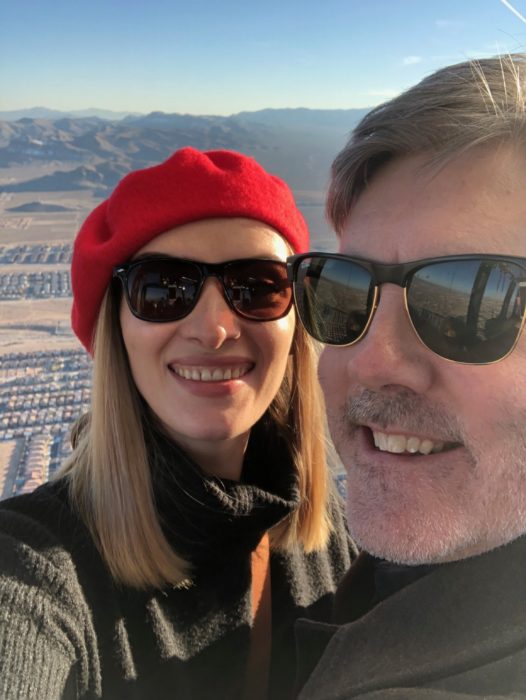 The captain was not only skilled at flight, but skilled in entertainment, and had us all laughing and truly enjoying our voyage around the Las Vegas valley.
After about an hour in the air, and taking in a gorgeous sunset, we made a smooth and gentle landing in the desert.
That hour in the air could have been the whole afternoon, as time seemed to move slowly and beautifully. Touching down was also sweet relief, as our feet felt the solid earth again. Then came a champagne toast!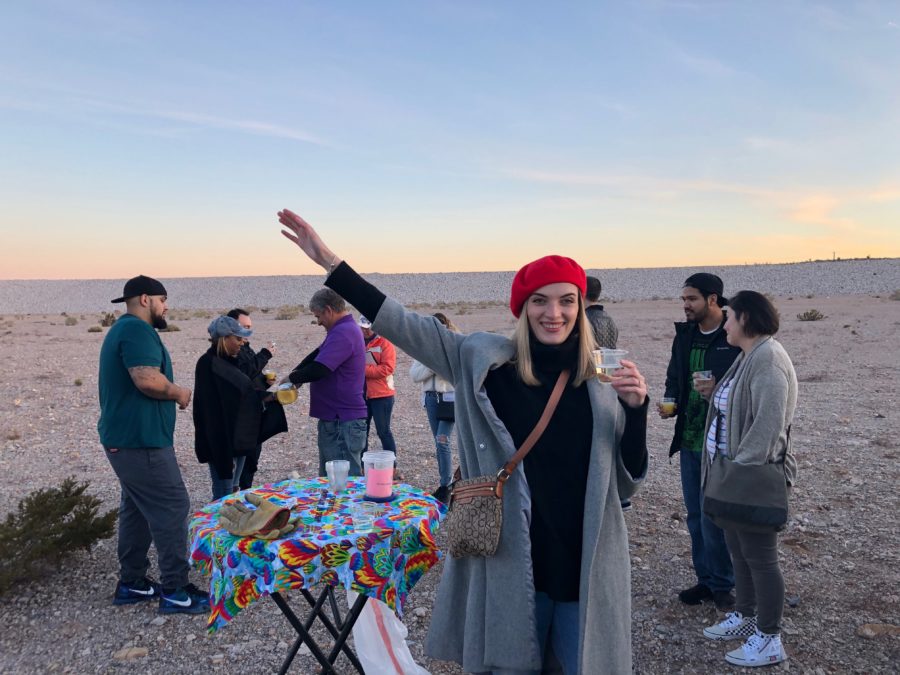 The whole crew strives to make sure every guest and "aeronaut" has an amazing experience. We will never forget our flight. Thank you Vegas Hot Air Sin City Balloon Rides!