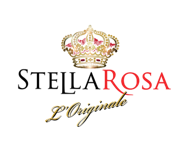 Stellabrate the Holidays with Stella Rosa!        
Consumers looking for the perfect wine to celebrate the holidays need look no further than Stella Rosa. America's favorite semi-sweet, semi-sparkling brand runs the gamut, offering nine different flavors, including the original top-seller Rosso, Moscato D'Asti, and Black red blend. The newest flavor, Platinum, with notes of green apple, vanilla, and elderflower is also becoming a fan favorite.  Those looking for something more bubbly for the holidays can opt for Stella Rosa's sparkling Imperiale line of six, including award-winning D.O.C. Prosecco, the newly released Organic Prosecco, and Moscato Rosé.

Stella Rosa was created 13 years ago by California's Riboli Family (pictured above). "We wanted to fill a void in the wine industry with an easy-to-drink semi-sweet, semi-sparkling wine," said vice president Steve Riboli. "We created a wine perfect for the new wine consumer, and they responded." Produced in Italy for the Riboli family, Stella Rosa has become the U.S.'s favorite wine in its category. IRI data shows Stella Rosa is the #1 imported Italian 750ml brand by dollar sales in the U.S., the #2 imported 750ml brand by dollar sales in the U.S., and #25 in 750ml brands by dollar sales in the U.S.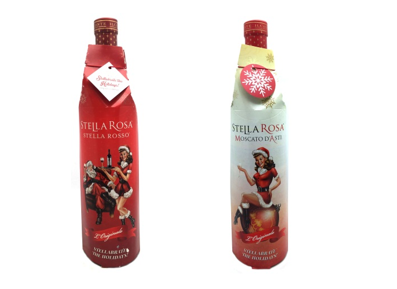 Limited edition holiday sleeves envelop the bottles containing the original flavors of Rosso and Moscato D'Asti, helping put consumers in the mood to Stellabrate the season. And with special cocktail recipes available online to accompany the different flavors, the holidays are sure to be festive! For more information, visit www.stellarosa.com.