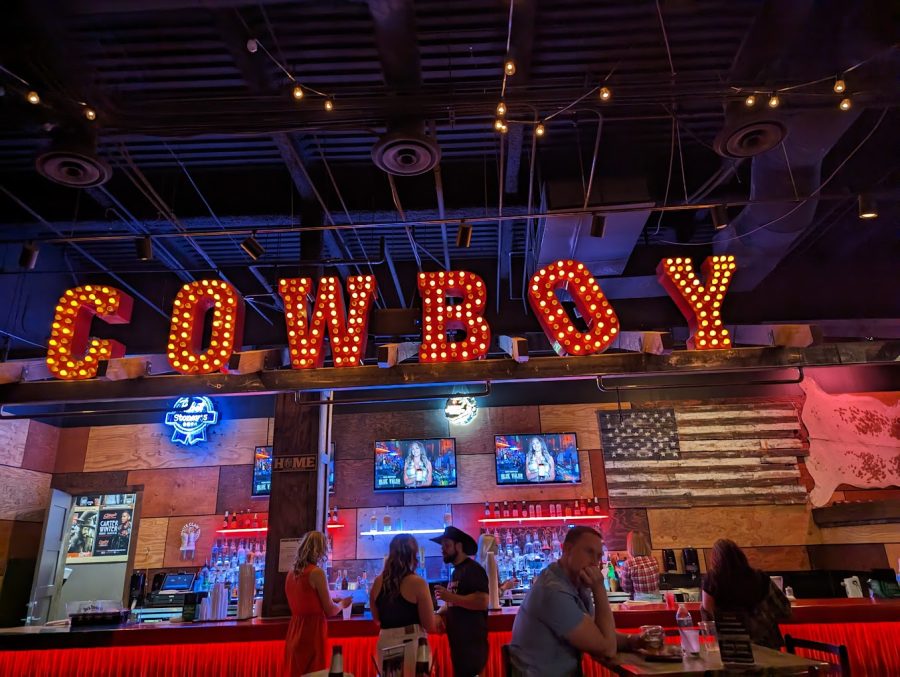 Stoney's Rockin' Country Sports Bar: The Ultimate Country Experience in Las Vegas
Contact Information:
Name: Stoney's Rockin' Country Sports Bar
Address: 6611 Las Vegas Blvd South, Las Vegas, NV 89119
Phone: +1 (702) 435-2855
Website: www.stoneysrockincountry.com
Introduction: Stoney's Rockin' Country Sports Bar is a premier entertainment destination located in the heart of Las Vegas, Nevada. With its lively atmosphere, energetic live music, and a passion for all things country, Stoney's is the go-to spot for country music lovers, sports enthusiasts, and those seeking an unforgettable night out. From its spacious dance floor to its mouthwatering menu and extensive drink selection, Stoney's offers a complete country experience like no other.
Hours of Operation:
Monday: Closed
Tuesday: 7:00 PM – 2:00 AM
Wednesday: 7:00 PM – 2:00 AM
Thursday: 7:00 PM – 2:00 AM
Friday: 7:00 PM – 4:00 AM
Saturday: 7:00 PM – 4:00 AM
Sunday: Closed (available for private events)
Atmosphere and Decor: When you step into Stoney's Rockin' Country Sports Bar, you'll instantly be greeted by an authentic country ambiance. The venue boasts a rustic yet modern interior with wooden accents, Western-style decor, and a stage that sets the perfect backdrop for live performances. The spacious dance floor is the centerpiece of the bar, inviting guests to kick up their heels and dance the night away to the best country music hits.
Live Music and Entertainment: Stoney's Rockin' Country is renowned for its live music performances, featuring some of the best local and national country acts. From up-and-coming artists to established stars, the stage at Stoney's showcases a diverse range of talent. Guests can enjoy live music every night, creating an electric atmosphere that keeps the party going. Whether you're a seasoned dancer or just love to sing along, the energetic and talented musicians at Stoney's will keep you entertained throughout the night.
Menu Highlights: Stoney's Rockin' Country Sports Bar takes pride in offering a menu that satisfies both hunger and cravings for delicious country-inspired cuisine. Here are some of the mouthwatering highlights:
Appetizers:

Fried Pickles with Ranch Dipping Sauce
Stoney's BBQ Sliders
Loaded Nachos with Pulled Pork or Chicken

Signature Burgers:

The Honky Tonk Burger: Angus beef patty topped with BBQ sauce, cheddar cheese, crispy onion straws, and bacon
The Nashville Hot Chicken Burger: Crispy chicken breast smothered in Nashville hot sauce, pickles, and coleslaw
The Cowboy Burger: Angus beef patty with melted Swiss cheese, sautéed mushrooms, bacon, and tangy steak sauce

Country Classics:

Stoney's BBQ Ribs: Slow-cooked baby back ribs slathered in house-made BBQ sauce, served with coleslaw and fries
Chicken Fried Steak: Tenderized steak breaded and fried to golden perfection, topped with country-style gravy, and served with mashed potatoes and vegetables
Southern Fried Chicken: Crispy fried chicken served with mashed potatoes, gravy, and buttered corn

Salads and Wraps:

Southern Chicken Salad: Grilled chicken, mixed greens, tomatoes, corn, black beans, shredded cheese, and chipotle ranch dressing
BBQ Chicken Wrap: Grilled chicken, lettuce, tomatoes, cheddar cheese, and BBQ ranch dressing wrapped in a flour tortilla

Beverages:

Stoney's Signature Moonshine Cocktails
Ice-cold Draft Beers
Wide Selection of Whiskeys and Bourbons
Private Events and Special Occasions: Stoney's Rockin' Country Sports Bar is also available for private events, offering a unique and memorable venue for birthdays, bachelor/bachelorette parties, corporate gatherings, and more. The dedicated event staff at Stoney's will work closely with you to ensure a seamless and unforgettable experience tailored to your specific needs.
Whether you're a local looking for a night of country music and dancing or a visitor seeking an authentic Vegas experience, Stoney's Rockin' Country Sports Bar is the ultimate destination. With its lively atmosphere, exceptional live music, delicious cuisine, and friendly staff, Stoney's promises an unforgettable night of fun and entertainment. Don't miss out on this premier country experience in the heart of Las Vegas!