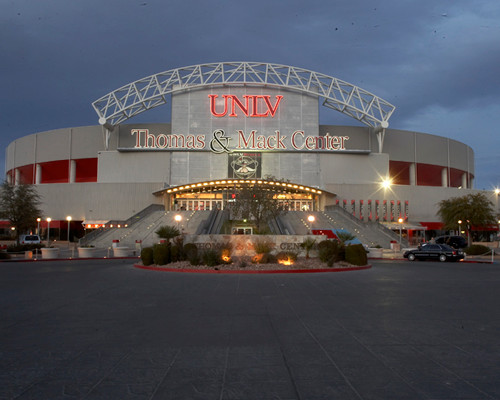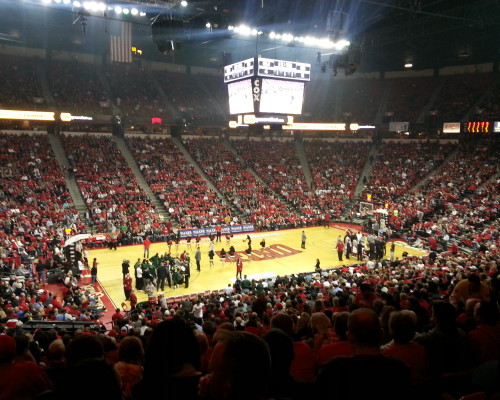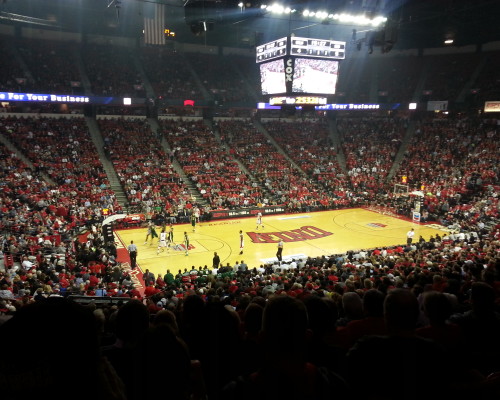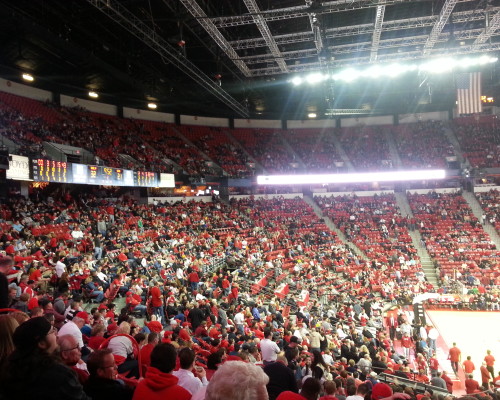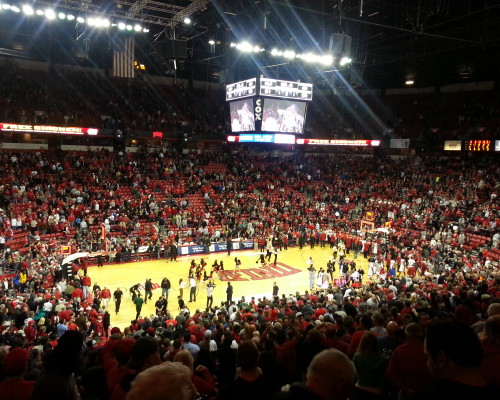 Thomas & Mack Center, Sam Boyd Stadium, Cox Pavilion, UNLV:
For fans of intercollegiate athletic events, National Finals Rodeo, music festivals, Supercross, Monster Trucks, Professional Bull Riders, and even conventions and private parties, the Thomas & Mack Center has become an entertainment staple in Las Vegas.
I watched the UNLV Rebels eke out a victory over Colorado State two nights ago. 61-59. This was four days after rallying to beat San Diego 72-70, another home game.
The crowd was electric, with nearly everyone cheering, chanting, and painting the stadium red with Rebel shirts and hats.
We kept an average 8-point lead most of game, hitting numerous 3-pointers in the first half. The second half Colorado State started hitting their 3-pointers while we missed ours. With just five minutes left they pulled ahead, and it was neck and neck to the finish, with us edging the Rams by 2 points in the final seconds. The referees missed calls and made bad calls throughout the game; the stadium continually roared with disapproval.
The stadium underwent major renovations in the late 90s, then in 2008 introduced all new visual equipment:  it's LED everything. Comfortable, clean, and technologically rocking. Entering and exiting the stadium isn't bad for a city of two million; my friend and I zipped in and out of the parking lot within ten minutes.
Locals and tourists alike can enjoy this facility with its year round events and festive crowds.
24-second video: https://lasvegastoppicks.com/thomas-mack-center-boyd-stadium/