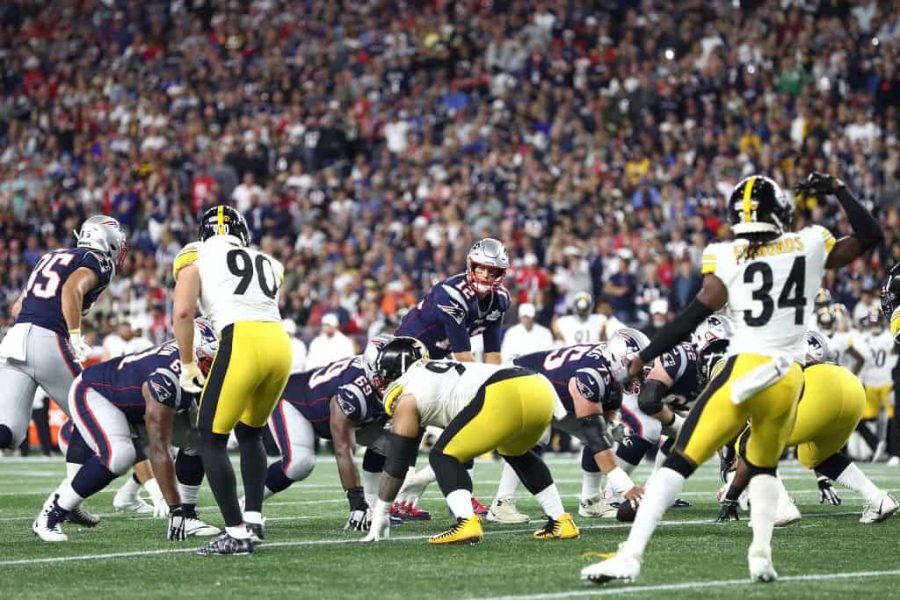 Here is one potential list. Your thoughts?
The Top Ten Most Exciting Super Bowls in NFL History
The Super Bowl is the grandest stage in American sports, where legends are made and history is written. Over the years, this championship game has delivered countless thrilling moments and unforgettable battles. From epic comebacks to nail-biting finishes, the NFL's showcase event has provided fans with a treasure trove of memorable experiences. In this article, we'll delve into the top ten most exciting Super Bowls in NFL history, highlighting their key moments and game-changing plays.
1. Super Bowl LI – New England Patriots vs. Atlanta Falcons (2017)
Super Bowl LI will forever be remembered for the greatest comeback in Super Bowl history. The New England Patriots, down 28-3 at one point, engineered a stunning rally to defeat the Atlanta Falcons 34-28 in overtime. Tom Brady, the game's MVP, orchestrated a 25-point comeback, capped off by James White's game-winning touchdown run. This game showcased the brilliance of Brady and left fans in awe of his unmatched clutch performances.
2. Super Bowl XLIII – Pittsburgh Steelers vs. Arizona Cardinals (2009)
Super Bowl XLIII was a dramatic showdown featuring the Pittsburgh Steelers and the Arizona Cardinals. With less than a minute left, Cardinals quarterback Kurt Warner connected with Larry Fitzgerald for a 64-yard touchdown, putting Arizona ahead 23-20. However, the Steelers responded with a game-winning drive, capped by Ben Roethlisberger's touchdown pass to Santonio Holmes. Holmes' acrobatic toe-tap catch in the end zone sealed the victory and remains one of the greatest Super Bowl catches of all time.
3. Super Bowl XLII – New York Giants vs. New England Patriots (2008)
Super Bowl XLII featured the New York Giants and the undefeated New England Patriots, who were aiming for a historic 19-0 season. In one of the biggest upsets in NFL history, the Giants' defense relentlessly pressured Tom Brady, and Eli Manning orchestrated a game-winning drive, capped by David Tyree's iconic "Helmet Catch." This improbable play set up Plaxico Burress' touchdown reception, securing a 17-14 victory for the Giants.
4. Super Bowl XXV – New York Giants vs. Buffalo Bills (1991)
Super Bowl XXV was a closely contested battle between the New York Giants and the Buffalo Bills. The game featured a historic performance by Giants running back Ottis Anderson, who rushed for 102 yards and a touchdown. The Bills had a chance to win with a last-second field goal, but Scott Norwood's "Wide Right" miss sealed a 20-19 victory for the Giants. This game epitomized the essence of Super Bowl drama.
5. Super Bowl XLIX – New England Patriots vs. Seattle Seahawks (2015)
Super Bowl XLIX showcased a heart-pounding finish between the New England Patriots and the Seattle Seahawks. With less than a minute left, the Seahawks were on the brink of victory, but Malcolm Butler's game-saving interception at the goal line secured a 28-24 win for the Patriots. This game is remembered for its dramatic conclusion and the intense battle between the two teams.
6. Super Bowl XLIV – New Orleans Saints vs. Indianapolis Colts (2010)
Super Bowl XLIV featured an explosive matchup between the New Orleans Saints and the Indianapolis Colts. The game saw a thrilling onside kick by the Saints to start the second half, which set the tone for their comeback victory. Drew Brees' pinpoint passing and Tracy Porter's interception return for a touchdown sealed a 31-17 win for the Saints, giving them their first Super Bowl championship.
7. Super Bowl III – New York Jets vs. Baltimore Colts (1969)
Super Bowl III is famous for Joe Namath's bold guarantee and the New York Jets' stunning victory over the heavily favored Baltimore Colts. Namath backed up his words, and the Jets' defense stifled the Colts' high-powered offense, winning 16-7. This game was a turning point in the NFL's history, establishing the AFL as a legitimate rival to the NFL.
8. Super Bowl XLVII – Baltimore Ravens vs. San Francisco 49ers (2013)
Super Bowl XLVII was a dramatic family affair, pitting the Baltimore Ravens against the San Francisco 49ers, coached by brothers John and Jim Harbaugh. The game featured a power outage that caused a lengthy delay, but it didn't dampen the excitement. The Ravens held off a furious comeback attempt by the 49ers to win 34-31, earning Ray Lewis a fitting retirement gift.
9. Super Bowl XXXIV – St. Louis Rams vs. Tennessee Titans (2000)
Super Bowl XXXIV showcased a thrilling shootout between the St. Louis Rams and the Tennessee Titans. With time running out, Titans quarterback Steve McNair led a desperate drive, but Mike Jones' tackle at the one-yard line as time expired preserved the Rams' 23-16 victory. This game featured high-octane offense and a heart-stopping finish.
10. Super Bowl XIII – Pittsburgh Steelers vs. Dallas Cowboys (1979)
Super Bowl XIII featured a clash between two football powerhouses, the Pittsburgh Steelers and the Dallas Cowboys. The game was marked by explosive plays and back-and-forth action, with the Steelers ultimately prevailing 35-31. Lynn Swann's acrobatic catches and Terry Bradshaw's passing prowess defined this high-scoring classic.
These ten Super Bowls are etched in NFL history as some of the most thrilling and unforgettable contests ever played. Each game brought its own unique drama, showcasing the resilience, skill, and determination of the players who graced the gridiron on football's biggest stage. Whether it was a historic comeback, a game-saving interception, or a legendary catch, these Super Bowls provided fans with moments that will be cherished for generations to come.