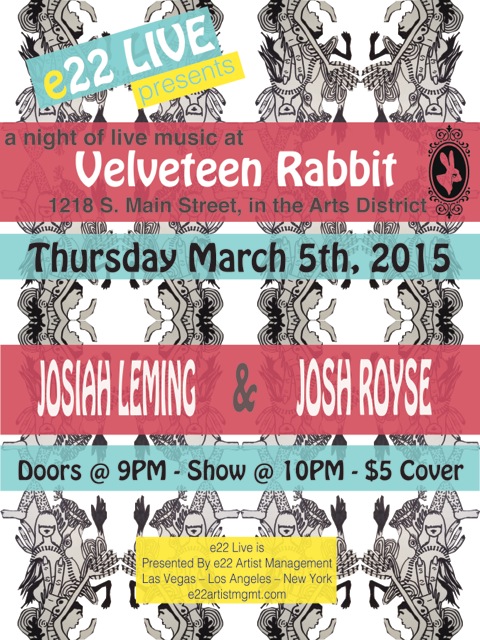 Here's some news from our fun friends at the Velveteen Rabbit, a hip & cozy bar in the Las Vegas Arts District:
Hey Guys,
Just wanted to shoot you a few lines about the next few days!
We have a show tomorrow, Thursday, March 5, with two very talented acts: Josiah Leming, as well as Josh Royse. Doors open at 9 and show starts at 10. It's on the patio, so bring a light jacket! We have a couple heaters, but prepare to be outside :)) $5 cover!
On Friday, it's First Friday with the Get Back, so bring dat booty and dance the night away! We will have some rad beers on the patio, annnnd Blondie's Bacon food truck! (who doesn't love bacon, amiright?)
As always, we will be doing a special, limited menu on First Friday, so our brand new Spring Menu will NOT be available. 
DJ Aurajin on Saturday bringing you a little more of that Get Back flavah! Come for great tunes and amazing drinks.
Our Spring Menu is now available! Come drink them all!
Best,
Christina and Pamela