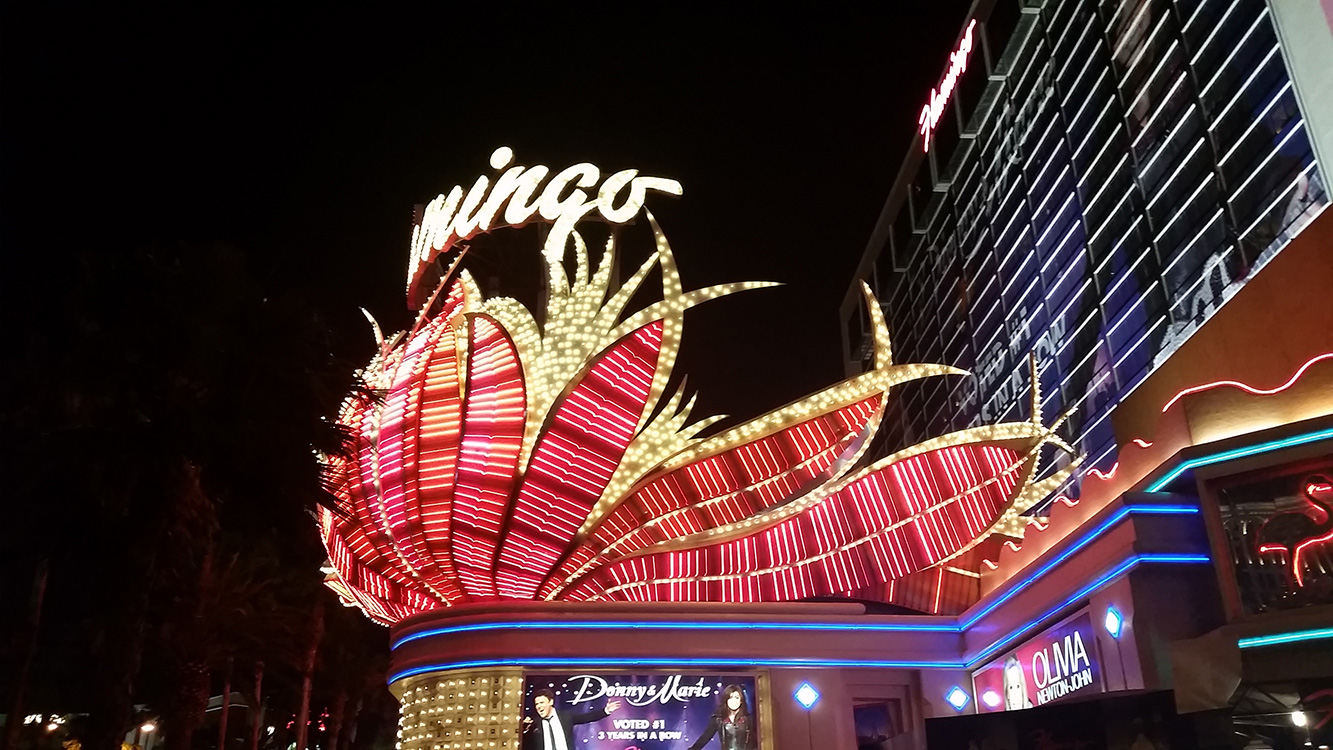 Tuesday, April 14, 2015
Flamingo had active tables of 2-4 limit, 3-6 limit, and 1-2 no limit tonight.  All of that is common for this poker room.  Rules enforcement is also common in this room, which I greatly appreciate.  I get the feeling that this small dealer staff routinely witnesses each other taking pride in playing by the book.  In my opinion, the MGM and Flamingo poker rooms enforce rules the best in Las Vegas.
The Flamingo Resort property has a monopoly on my favorite classic Vegas signs.  I've included a photo.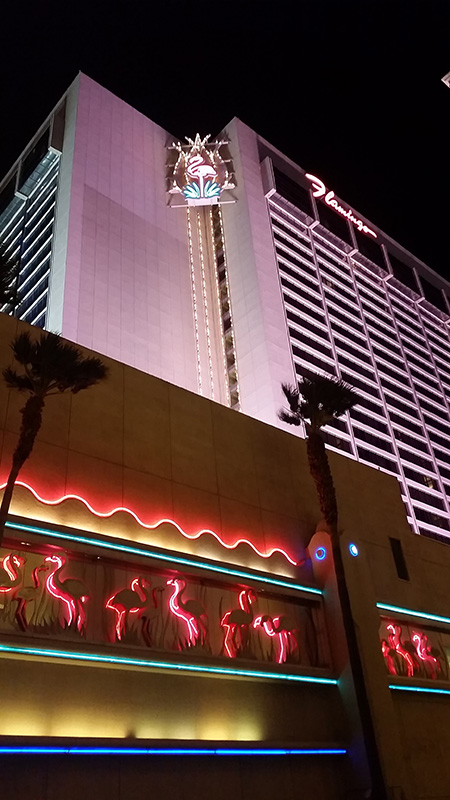 Malmo, Sweden is the home of the player to my right.  He said there's a lot of tournament poker in Sweden, but not many cash games.  It's always interesting to visit with a Malmo resident to learn how Danish they feel.  It's a 30 mile drive across a bridge to Copenhagen, Denmark and 400 miles to Stockholm, the Swedish capital.
One seat away was a player from Clear Lake, California (northern Cali) who related a lot of fun weed info from back home.  Apparently the local authorities are generally friendly to the area's large marijuana crop while the Feds feel a little confiscatory from time to time.  Can't we all just get along?