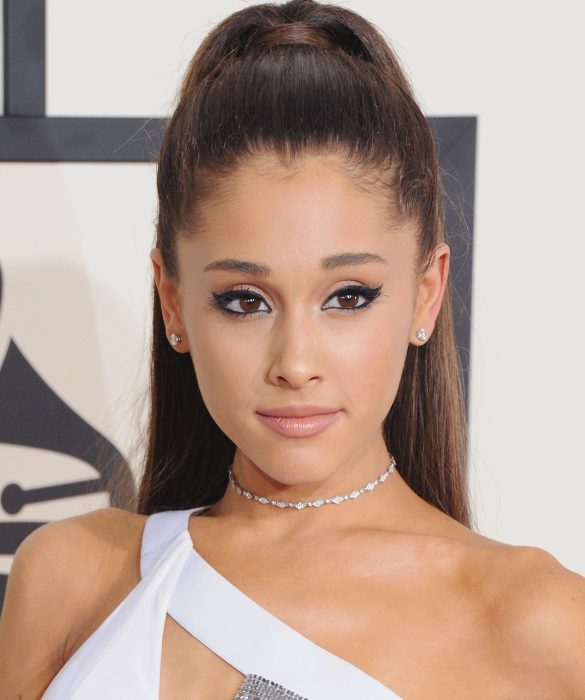 Ariana Grande turned 30 yesterday June 26th, 2023. Here's a profile article to honor her. Happy Birthday Ariana! 
Profile: Ariana Grande
Early Life and Background
Ariana Grande, born on June 26, 1993, is an American singer, songwriter, and actress. She was born and raised in Boca Raton, Florida, to Joan Grande, the CEO of Hose-McCann Communications, and Edward Butera, a graphic designer. From a young age, Ariana displayed a remarkable talent and passion for performing arts. She participated in local theater productions and began studying voice and acting.
Rise to Fame
Ariana Grande's breakthrough came in 2009 when she landed the role of Cat Valentine in the Nickelodeon television series "Victorious." Her portrayal of the quirky and lovable character garnered significant attention and led to her reprising the role in the spin-off show "Sam & Cat." During this time, Ariana showcased her vocal abilities by recording several songs for the soundtracks of these shows, gaining recognition for her powerful voice and incredible range.
Musical Career
In 2011, Ariana Grande took her first steps into the music industry with the release of her debut single, "Put Your Hearts Up." However, it was her collaboration with Mac Miller on the song "The Way" in 2013 that truly marked her entry into the music scene. The single was a commercial success, peaking at number nine on the Billboard Hot 100 chart and establishing Ariana as a promising pop artist.
Her debut studio album, "Yours Truly," was released later in 2013, featuring the hit singles "Baby I" and "Right There." The album received critical acclaim for its nostalgic R&B sound and showcased Ariana's impressive vocal abilities. It debuted at number one on the Billboard 200 chart, cementing her status as a rising star in the music industry.
Ariana's success continued with her second studio album, "My Everything," released in 2014. The album spawned multiple hit singles, including "Problem," featuring Iggy Azalea, and "Break Free," featuring Zedd. It reached number one on the charts and showcased Ariana's growth as an artist, exploring a more mature and diverse musical style.
Chart-Topping Success and Artistic Evolution
Ariana Grande's third studio album, "Dangerous Woman," was released in 2016 and marked a significant turning point in her career. The album's title track became her first top-ten hit on the Billboard Hot 100, showcasing a more sultry and confident side of Ariana's artistry. The album received critical acclaim and solidified her as a pop powerhouse.
In 2018, Ariana released her highly anticipated fourth studio album, "Sweetener." The album was a commercial and critical success, debuting at number one on the Billboard 200. It featured the hit singles "No Tears Left to Cry" and "God Is a Woman," which showcased her ability to tackle personal and empowering themes through her music. "Sweetener" demonstrated Ariana's growth as an artist, incorporating elements of pop, R&B, and electronic music into her signature sound.
Ariana's fifth studio album, "Thank U, Next," released in 2019, became her most successful project to date. The album's title track topped the charts, becoming her first number-one single on the Billboard Hot 100. The album, characterized by its vulnerability and introspection, showcased Ariana's ability to navigate personal hardships while delivering catchy and emotionally resonant music.
Ariana as a Cultural Icon
Beyond her musical accomplishments, Ariana Grande has become a prominent figure in popular culture. Her distinctive style, featuring her iconic ponytail and glamorous fashion choices, has inspired countless fans around the world. Ariana's voice and image have made her a role model for many, with her messages of empowerment, self-love, and resilience resonating with audiences of all ages.
Ariana's impact extends to her philanthropic endeavors as well. She has been involved in numerous charitable causes, including supporting organizations that focus on mental health, LGBTQ+ rights, and disaster relief efforts. Her concerts often serve as a platform to raise awareness and funds for various charitable initiatives.
Awards and Achievements
Throughout her career, Ariana Grande has received numerous awards and accolades. She has been honored with multiple Grammy Awards, Billboard Music Awards, MTV Video Music Awards, and American Music Awards, among others. Her chart-topping success, record-breaking achievements, and consistent artistic growth have solidified her place as one of the most influential and successful artists of her generation.
Continued Success and Future Projects
As of 2021, Ariana Grande has continued to release music and collaborate with renowned artists across various genres. Her versatility and ability to experiment with different musical styles have allowed her to stay relevant and maintain a dedicated fan base. While her future projects remain a mystery, fans eagerly anticipate her next artistic evolution and eagerly await the next chapter in Ariana's remarkable career.
Conclusion
Ariana Grande's journey from a talented young performer to an international superstar has been nothing short of extraordinary. With her mesmerizing vocals, chart-topping hits, and charismatic stage presence, she has captivated audiences worldwide. Beyond her music, Ariana's authenticity, resilience, and commitment to making a positive impact have solidified her status as a cultural icon. As she continues to evolve as an artist, Ariana Grande's influence and artistry are sure to leave an indelible mark on the music industry for years to come.