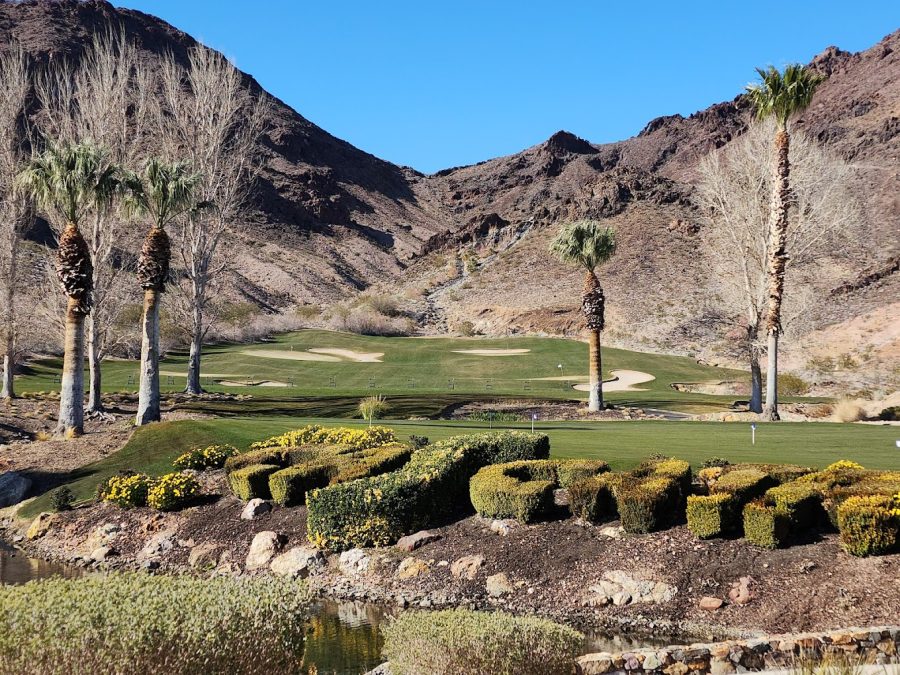 Cascata Golf Course: A Premier Golfing Experience Near Las Vegas
Introduction: Nestled in the picturesque landscape just outside of Las Vegas, Cascata Golf Course stands as a testament to the luxury and elegance that golf enthusiasts seek in a world-class golfing experience. With its stunning design, impeccable service, and breathtaking surroundings, Cascata has established itself as a destination that embodies the essence of high-end golfing.
Address and Contact Information: Cascata Golf Course 1 Cascata Drive Boulder City, NV 89005 Phone: (702) 294-2005
Highlights of the Course and Club:
Spectacular Course Design: Cascata Golf Course was meticulously crafted by renowned golf course architect Rees Jones. Known for his ability to blend natural elements with strategic design, Jones has created a masterpiece that takes full advantage of the surrounding terrain. The course stretches over 7,137 yards and features 18 awe-inspiring holes that challenge golfers of all skill levels.
Lavish Clubhouse: The clubhouse at Cascata exudes luxury and sophistication. As soon as you step inside, you'll be greeted by a warm and inviting ambiance. The interior features tasteful décor, comfortable seating areas, and panoramic views of the course. This is the perfect place to relax and unwind after a round of golf.
World-Class Amenities: Cascata Golf Course offers a range of amenities to enhance your experience. The practice facility includes a driving range, putting greens, and chipping areas. Professional instructors are available for lessons, allowing golfers to refine their skills and perfect their game.
Personalized Service: One of the defining features of Cascata is its exceptional service. From the moment you arrive, you'll be treated like a VIP. Attendants assist with your clubs, and caddies provide valuable insights about the course layout and conditions. The staff's attention to detail ensures that every aspect of your visit is tailored to your preferences.
Scenic Beauty: Cascata is known for its stunning vistas and natural beauty. The course is nestled within the rugged landscape of the Mojave Desert, offering breathtaking views of the mountains and canyons. The sight of cascading waterfalls, after which the course is named, adds a touch of tranquility to the rugged surroundings.
Exclusivity and Privacy: Cascata Golf Course prides itself on its exclusivity, ensuring a serene and unhurried experience for all golfers. The limited number of tee times available each day contributes to a more intimate atmosphere, allowing players to fully immerse themselves in the game and the environment.
Gourmet Dining: The dining experience at Cascata is nothing short of exceptional. The clubhouse features a restaurant that serves gourmet cuisine prepared by talented chefs. Whether you're enjoying a post-round meal or simply savoring a drink while taking in the breathtaking views, the dining experience is an integral part of the overall Cascata experience.
Conclusion: Cascata Golf Course near Las Vegas is more than just a golfing destination; it's a sanctuary for those seeking a combination of luxury, natural beauty, and unparalleled service. From the meticulously designed course to the lavish clubhouse, every aspect of Cascata embodies the pinnacle of golfing excellence. If you're looking to indulge in an unforgettable golfing experience, Cascata is a place that should be at the top of your list.