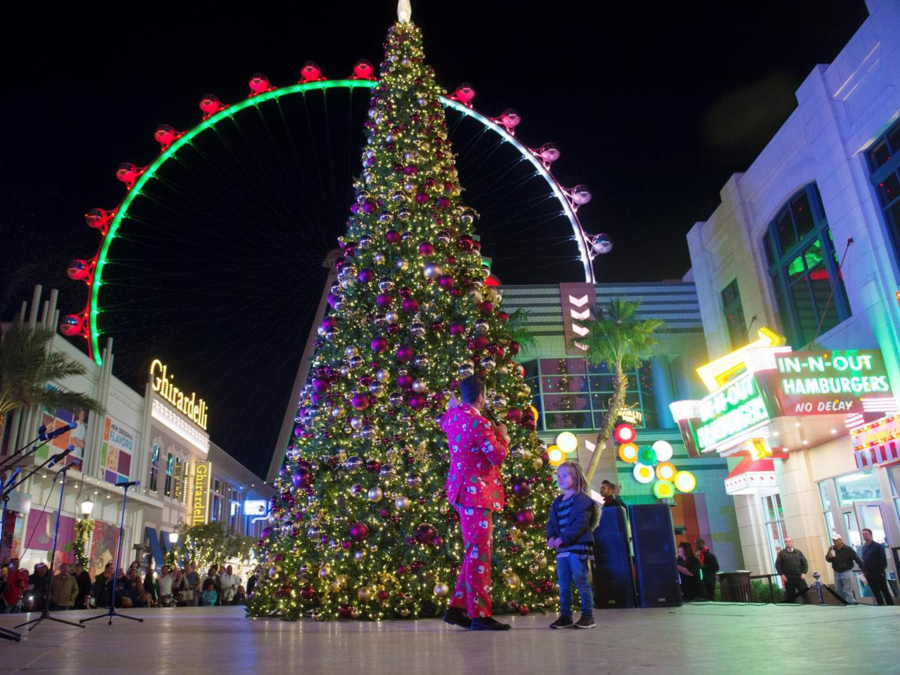 Christmas in Las Vegas is an unforgettable experience that is unique from any other place in the world. Las Vegas is known for its extravagance, glitz, and glamour, and during the holiday season, the city truly shines. The entire city transforms into a winter wonderland with dazzling lights, stunning decorations, and festive activities that are sure to leave a lasting impression on visitors.
One of the most notable things about Christmas in Las Vegas is the abundance of lights and decorations. From the iconic "Welcome to Fabulous Las Vegas" sign on the Strip to the towering Christmas trees at various casinos, the city is lit up with holiday cheer. The Bellagio Conservatory and Botanical Gardens is a must-see destination during the holiday season, with its massive Christmas tree, festive decorations, and holiday-themed displays that change every year.
In addition to the stunning decorations, there are plenty of holiday-themed events and activities in Las Vegas during Christmas time. The LINQ Promenade transforms into a winter wonderland with festive activities like ice skating, a giant snow slide, and holiday shopping. The Ethel M Chocolate Factory and Botanical Cactus Gardens puts on a holiday lights display that features over a million lights and includes a cactus garden decked out in festive decorations.
For those looking for entertainment, many of the casinos and hotels offer special holiday shows, concerts, and performances. Some of the most popular holiday shows include the "Nutcracker" ballet, special holiday-themed Cirque du Soleil shows, and holiday concerts by well-known artists.
On Christmas day, Las Vegas is a bustling city, and most of the casinos, restaurants, and attractions remain open for business. Many of the restaurants and buffets offer special holiday menus, featuring traditional Christmas dishes as well as more unique options. The casinos and resorts also offer plenty of gaming options and entertainment, making Christmas day in Las Vegas a festive and exciting experience.
While the temperatures in Las Vegas during the winter months are generally mild, visitors can still experience some holiday-themed activities that might be associated with colder climates. For example, the Mt. Charleston Winter Wonderland offers a winter wonderland experience with ice skating, sledding, and hot cocoa. Visitors can also take a ride on the High Roller, which offers spectacular views of the city and its holiday decorations.
In conclusion, Christmas in Las Vegas is a one-of-a-kind experience that should not be missed. With its stunning decorations, festive activities, and exciting entertainment, the city truly comes alive during the holiday season. Whether visitors are looking for a traditional Christmas experience or something more unique and extravagant, Las Vegas has something for everyone during the holiday season.