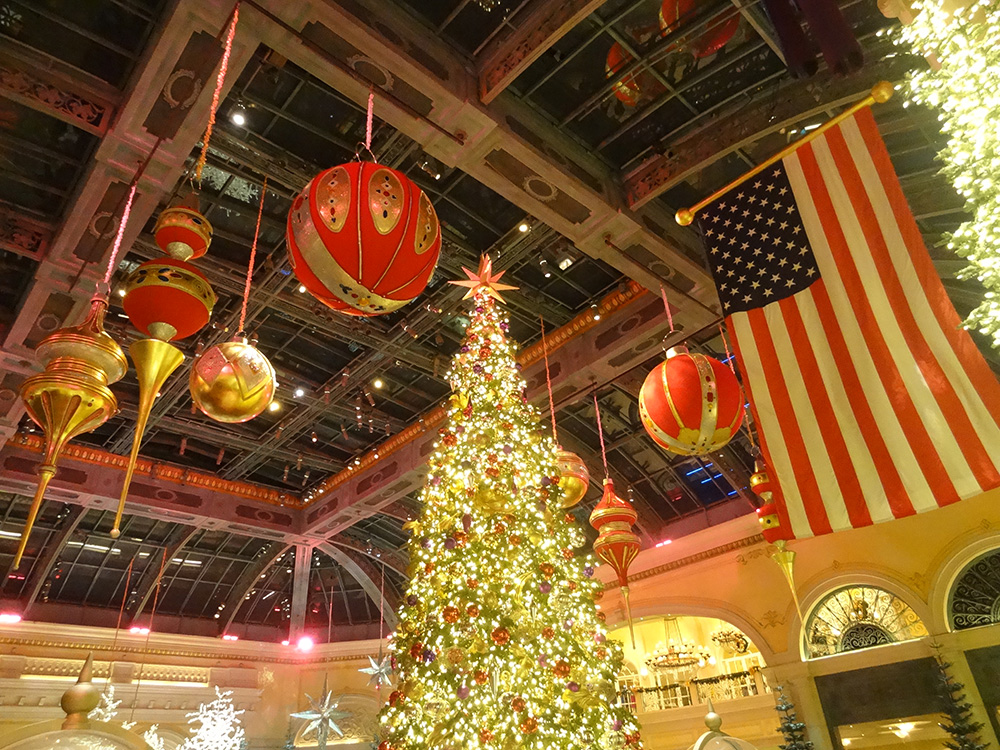 Some of the merriest, brightest faces you'll find are those strolling through the Bellagio Conservatory during the Christmas holiday. No bah-humbugs in here!
Their 2014 Christmas Exhibit enchants young and old, tourists and locals, religious and non-religious.
You'll see penguins and polar bears playing, donning red cheerful scarves, rolling in snow, or peeking out of igloos.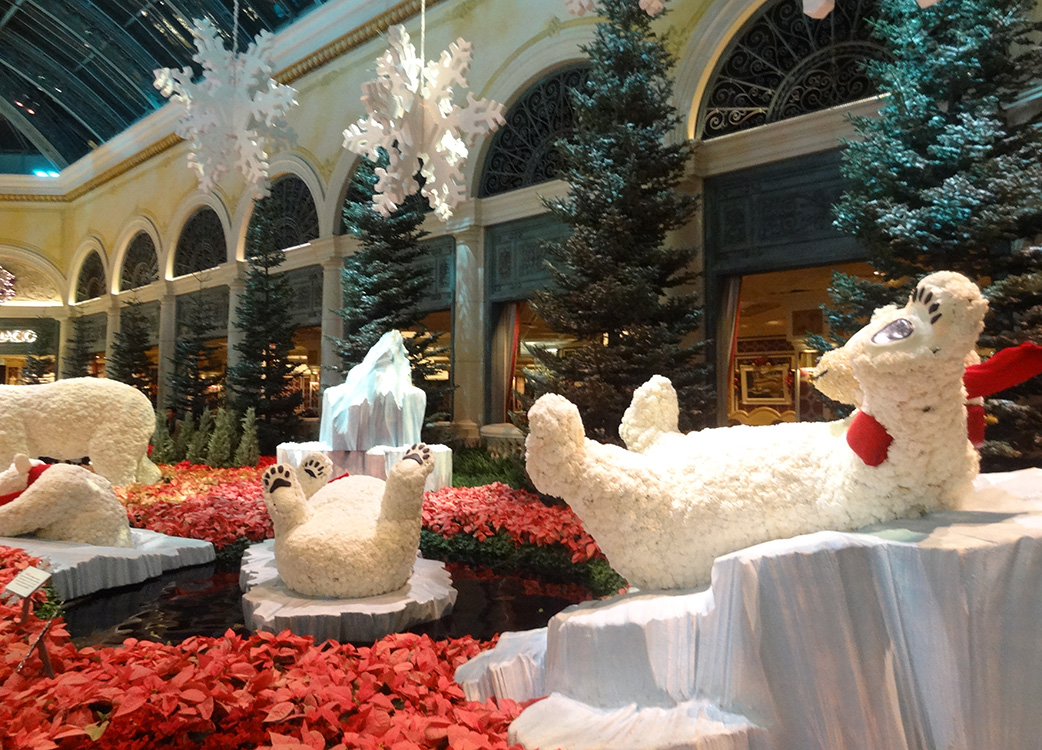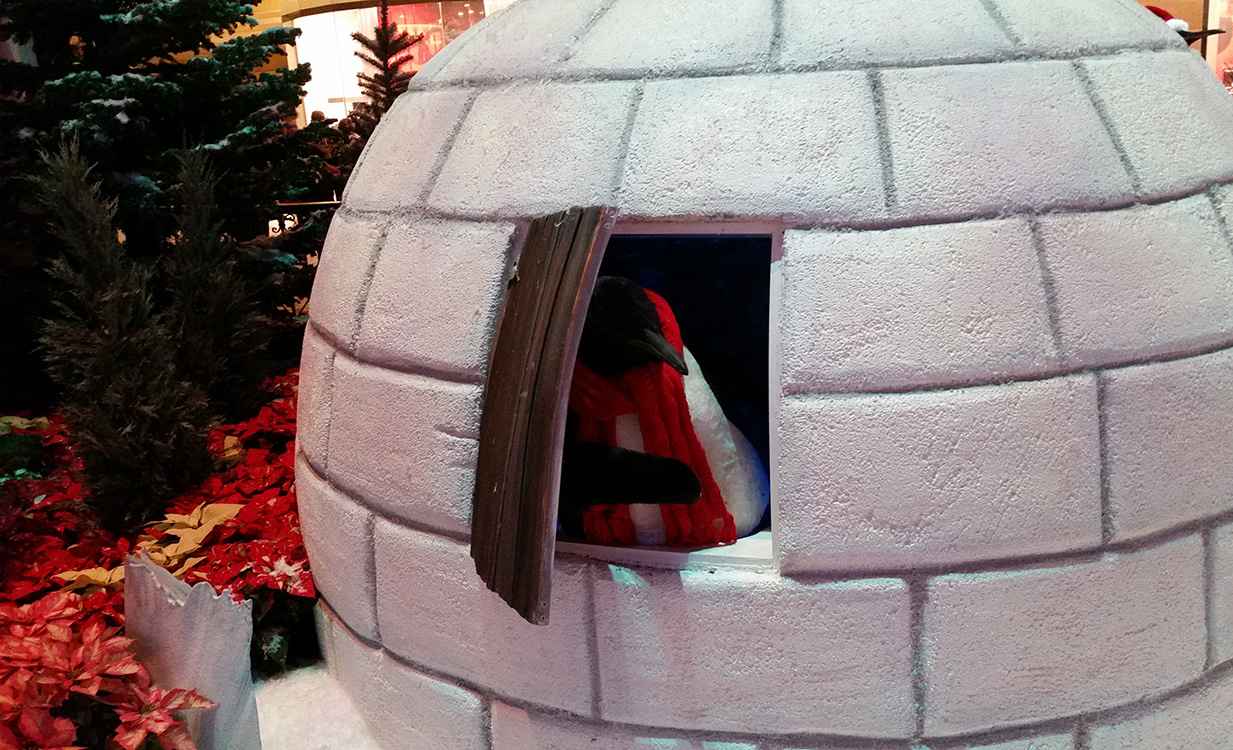 As you might imagine, children love this even more than adults. They will feel they've stepped into a fairy tale, or perhaps into the story of Disney's Frozen.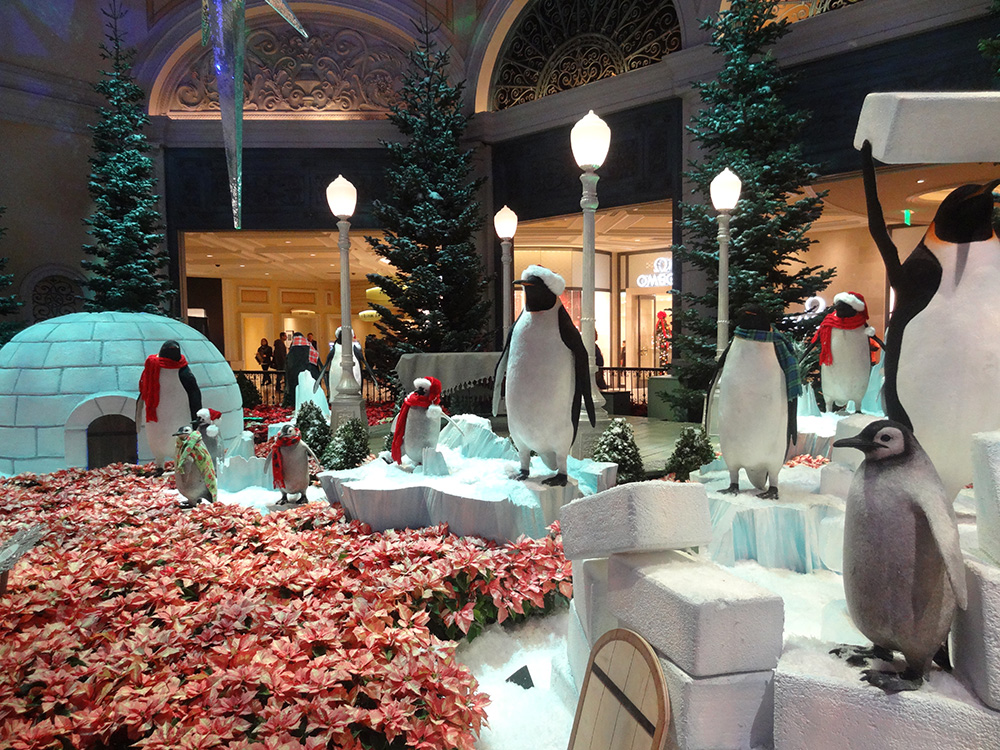 There is plenty for adults to love as well. Several staples of the Christmas Season take new shape in the conservatory's elaborate and elegant exhibit. Walk past a candy cane cabin, with smoke puffing and curling from the chimney. Or listen for miniature trains coming round the tracks.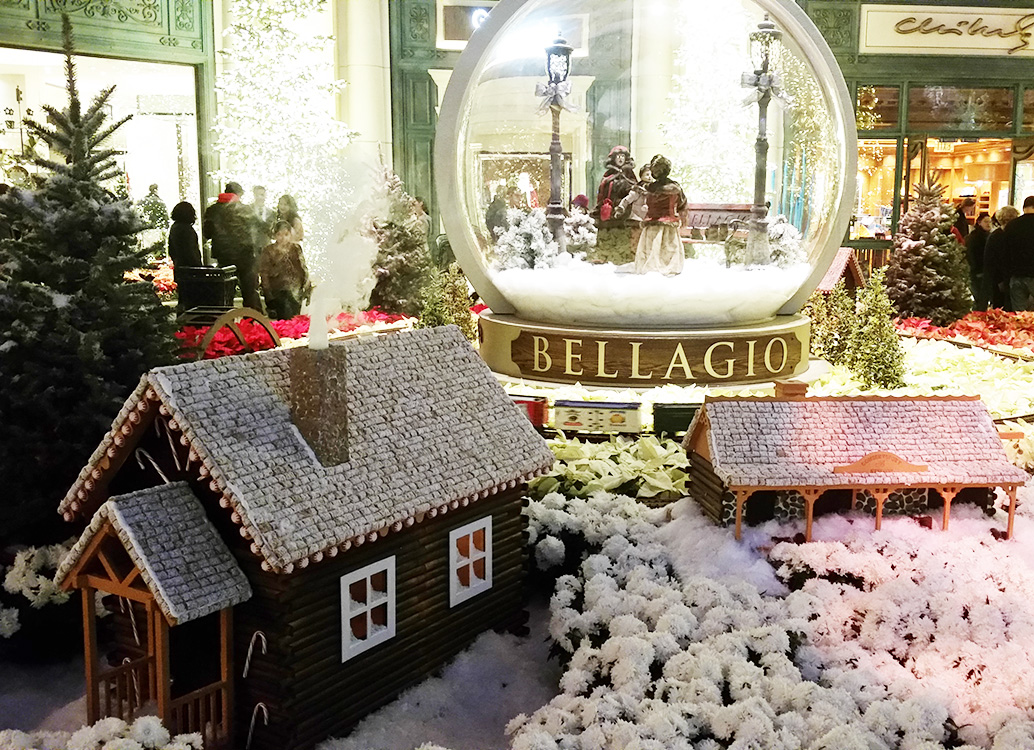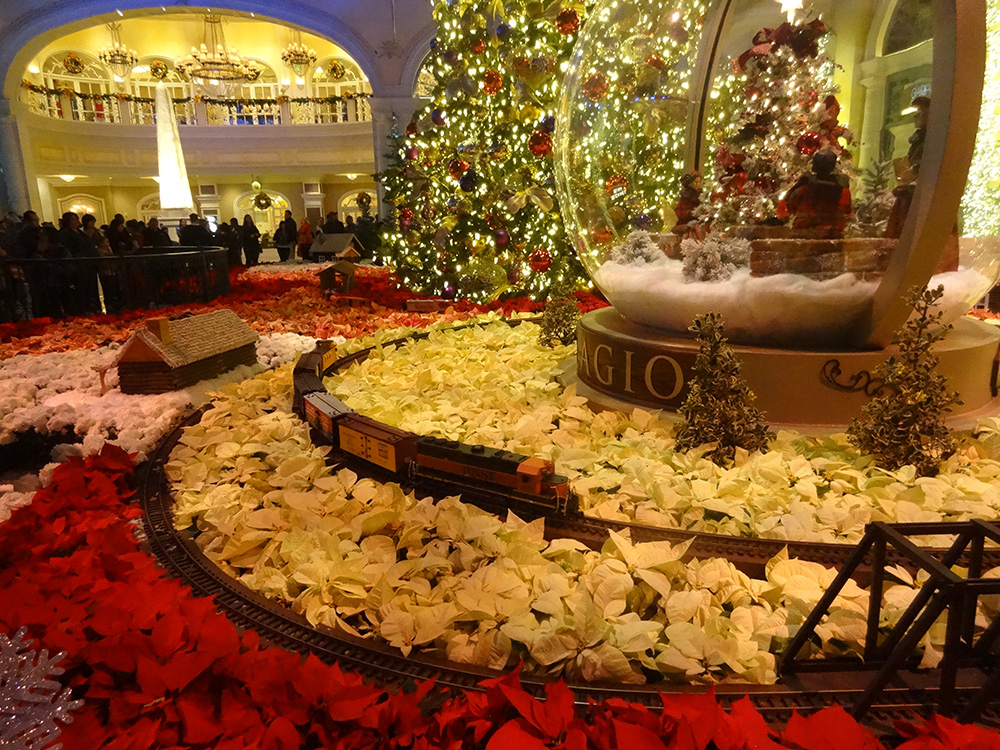 Las Vegas weather is comfortable this time of year, though sometimes we miss snow and snowflakes, hallmarks for a white Christmas. Here you'll find a bit of both. White-dusted, white-lit Christmas trees help form an archway through a snow-blowing walkway.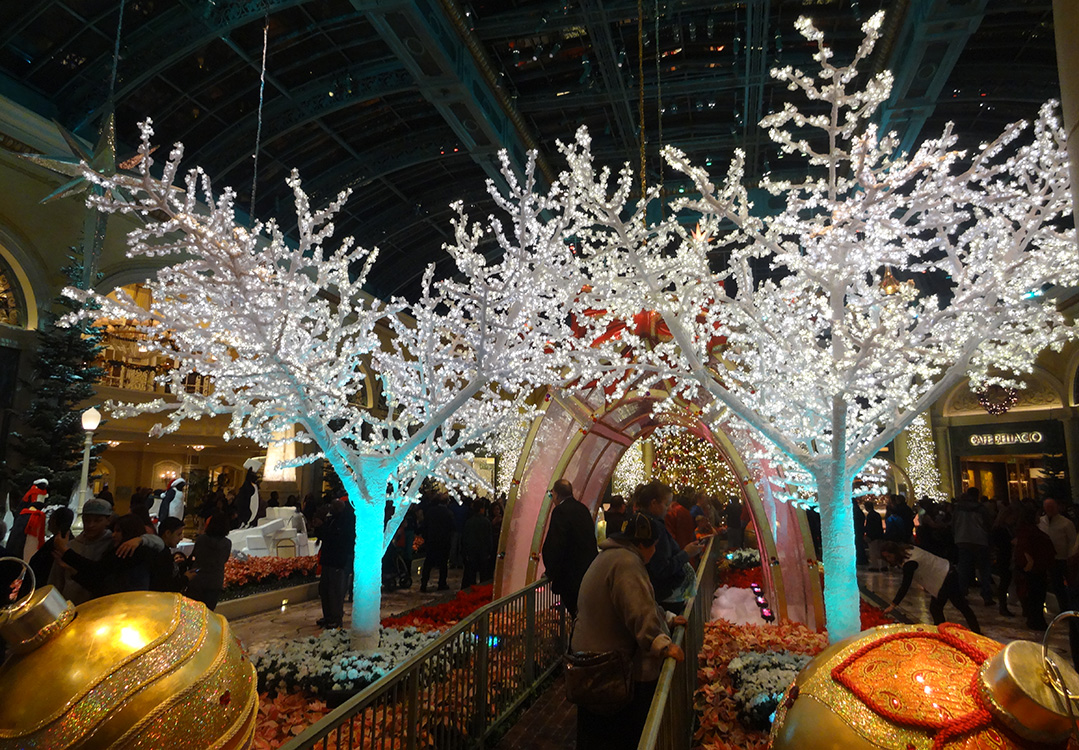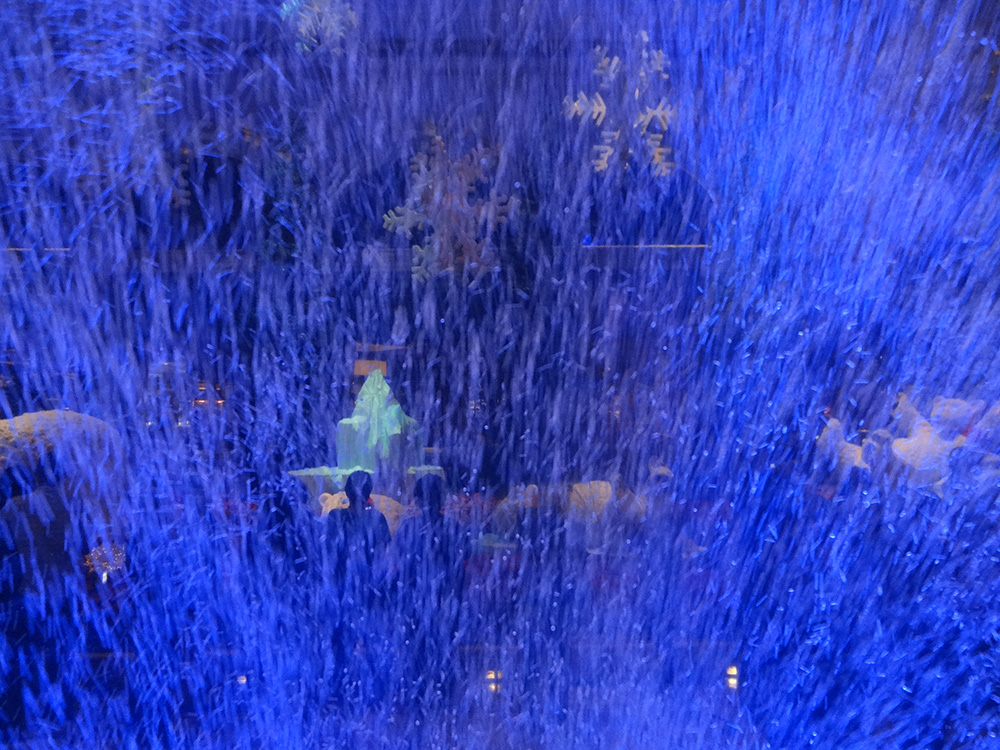 Over 5 million visitors walk through the 13,573 square-foot space each year.
Keeping with sustainable efforts, 90% of the Conservatory is recycled.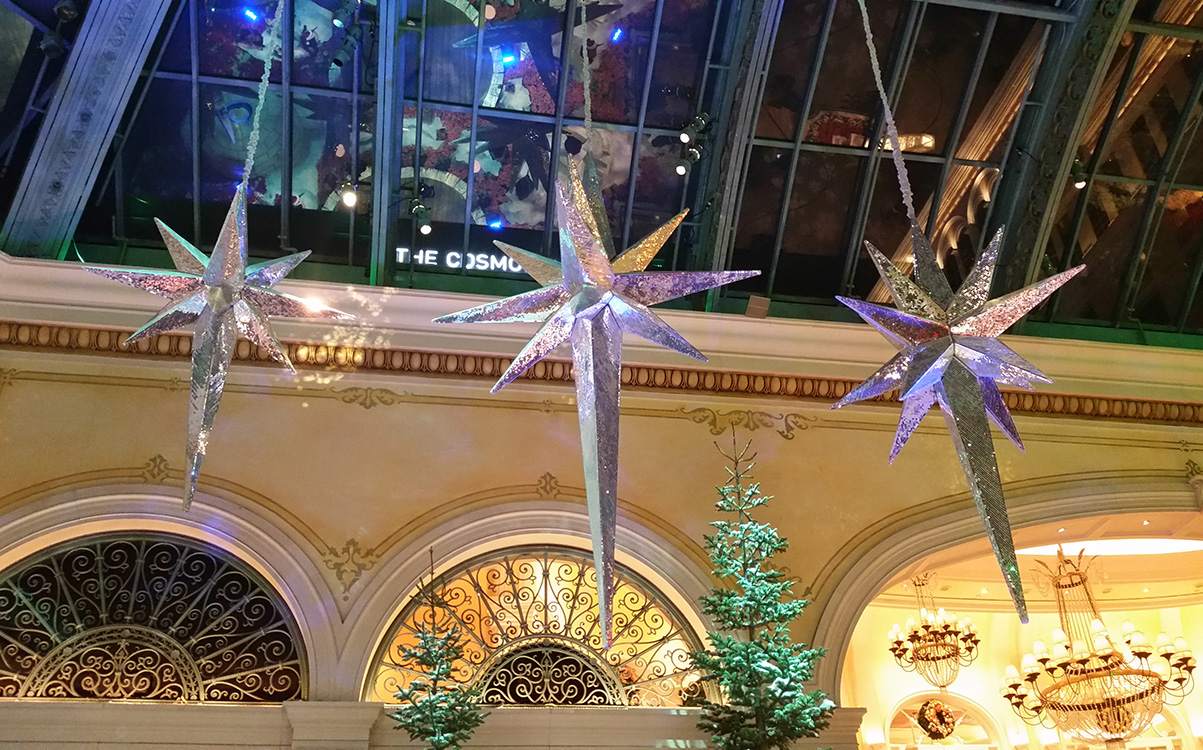 Whatever your North Star might be, let it guide you here for at least 20~30 minutes. Rest assured the exhibit will brighten your spirits!
To boot, live music plays from 5p.m. – 6p.m., and Mr. & Ms. Green Thumb answer botanical questions from 10:30a.m. – 11:30a.m.
View Their Live Webcam & Time-Lapse Movie