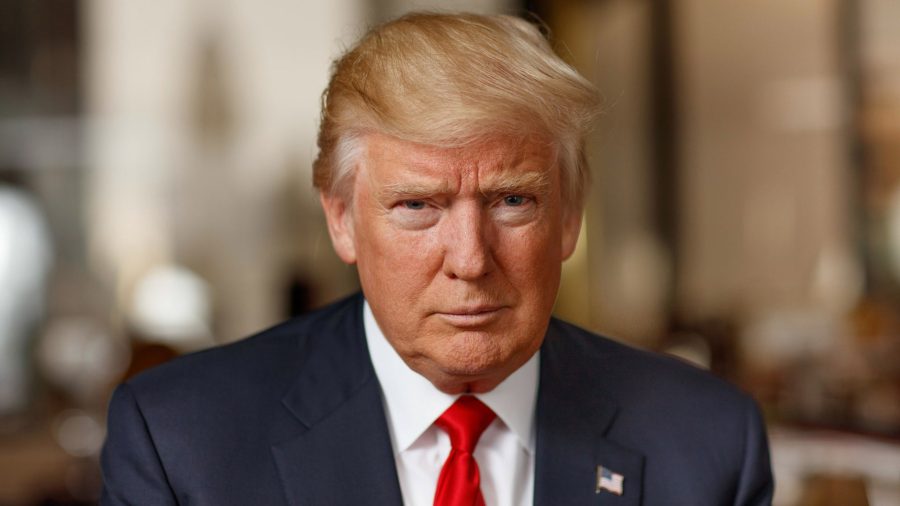 Donald Trump: A Comprehensive Profile via ChatGPT
Introduction: Donald John Trump, born on June 14, 1946, is an American businessman, television personality, and politician. He is one of the most prominent and controversial figures in modern American history. Trump's career spans across various industries, including real estate, entertainment, and politics. This profile will explore his businesses, television show, and presidency, highlighting key events and achievements.
Businesses: Donald Trump built his fortune in real estate, starting with his father Fred Trump's company, Elizabeth Trump & Son. He expanded his reach, establishing the Trump Organization in 1971, which became the foundation for his empire. Some of his notable ventures include:
Trump Tower: One of his earliest and most iconic projects, Trump Tower, located on Fifth Avenue in New York City, stands as a symbol of his success in the real estate industry.
Casinos and Resorts: Trump ventured into the casino business in Atlantic City, New Jersey, with Trump Plaza Hotel and Casino, Trump Taj Mahal Casino Resort, and Trump Marina (later renamed Golden Nugget Atlantic City). While initially successful, some of these ventures faced financial challenges and eventually filed for bankruptcy.
Golf Courses: Trump owns several luxury golf courses worldwide, including Trump National Doral Miami, Trump Turnberry in Scotland, and Trump International Golf Links in Ireland.
Trump Hotels: He has a line of luxury hotels globally, such as Trump International Hotel and Tower Chicago and Trump International Hotel Las Vegas.
Reality TV Show – The Apprentice: In 2004, Trump became the face of the reality television show "The Apprentice," where contestants competed for a management position within his organization. His catchphrase "You're fired!" became a pop culture phenomenon.
Television Show: The Apprentice: "The Apprentice" premiered on NBC and quickly gained widespread popularity. The show showcased Trump as a no-nonsense businessman and provided a platform for him to further solidify his public persona. As the host and executive producer, Trump's charisma and tough leadership style captivated audiences and made "The Apprentice" a ratings success. The show aired for multiple seasons and helped maintain Trump's prominence in the public eye.
Presidency: Donald Trump's entry into politics was marked by a successful presidential campaign in 2016. He ran as a Republican candidate, advocating for immigration reform, tax cuts, and deregulation. Some key highlights of his presidency include:
Tax Cuts and Jobs Act: Trump signed into law the Tax Cuts and Jobs Act in December 2017, which reduced corporate tax rates and provided tax relief for individuals and families.
Trade Policies: He pursued an "America First" approach, renegotiating trade deals and imposing tariffs on certain imports, especially from China.
Supreme Court Appointments: Trump appointed three conservative justices to the Supreme Court during his tenure, reshaping the court's ideological balance.
Foreign Policy: His administration pursued diplomatic initiatives with North Korea and brokered the Abraham Accords, normalizing relations between Israel and several Arab nations.
Impeachment: Trump faced two impeachment trials during his presidency, one in 2019 and another in 2021, but was acquitted on both occasions.
Handling of the COVID-19 Pandemic: Trump's handling of the COVID-19 pandemic received mixed reviews, with some praising his Operation Warp Speed for fast-tracking vaccine development and others criticizing his response and management of the crisis.
2020 Presidential Election: Trump contested the results of the 2020 election, alleging voter fraud, but numerous courts and election officials confirmed the integrity of the election, and his legal challenges were largely unsuccessful.
January 6 Capitol Riots: Trump faced significant criticism for his rhetoric before and during the Capitol riots on January 6, 2021, resulting in his second impeachment.
Conclusion: Donald Trump's life and career have been marked by immense success and notoriety. From his early achievements in real estate to his iconic role as a television personality on "The Apprentice," he has consistently remained a prominent figure in public discourse. His presidency, filled with both accomplishments and controversies, will undoubtedly leave a lasting impact on American politics and history. As a polarizing figure, Trump's legacy continues to be a subject of ongoing debate and analysis.