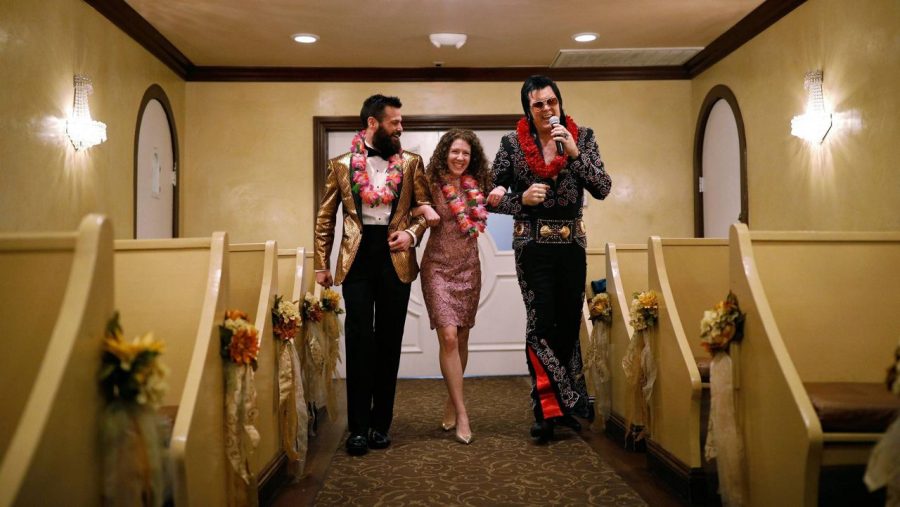 Elvis Wedding Chapel in Las Vegas: A Legendary Love Story Venue
Las Vegas, Nevada, is renowned for its dazzling lights, lively entertainment, and, of course, its famous wedding chapels. Among these, the Elvis Wedding Chapel stands out as a legendary and iconic place to tie the knot. Offering a unique blend of nostalgia, romance, and the King of Rock 'n' Roll himself, this chapel has been the backdrop for countless love stories over the years. In this detailed profile, we delve into the history, services, and memorable experiences that the Elvis Wedding Chapel provides.
History of Elvis Wedding Chapel
The Elvis Wedding Chapel, also known as the Graceland Wedding Chapel, has been a fixture of the Las Vegas wedding scene since the 1950s. Founded by William J. Moore, this chapel has a rich history deeply intertwined with the Elvis Presley phenomenon. In 1967, it gained notoriety when it became the location for the legendary wedding of Elvis Presley's lookalike, Dewey Phillips, to his bride, Karen Jones.
Since then, the Elvis Wedding Chapel has continued to capture the hearts of couples from around the world, making it one of the most iconic wedding venues in Las Vegas.
Unforgettable Wedding Packages
The Elvis Wedding Chapel offers an array of wedding packages designed to cater to every couple's desires and budget. These packages include:
The Elvis Tribute Package: This package includes a wedding ceremony presided over by an Elvis impersonator, Elvis-themed music, and a certificate bearing the King's name.
The Rock 'n' Roll Package: This package includes everything in the Elvis Tribute Package, plus a live serenade by the Elvis impersonator.
The Graceland Package: For a touch of elegance, this package includes a professional photographer to capture those precious moments, a bouquet for the bride, and even Elvis-themed flowers.
The Viva Las Vegas Package: Go all out with this package, featuring Elvis as the minister, a two-song performance by the King, professional photography and video, flowers, and more.
Customization options are also available, allowing couples to create their dream Elvis-themed wedding experience.
Chapel Amenities and Atmosphere
The Elvis Wedding Chapel boasts a charming and intimate setting reminiscent of vintage Las Vegas. The chapel's interior features Elvis memorabilia, framed records, and classic 1950s décor, creating a nostalgic ambiance that transports couples back in time.
With seating for up to 30 guests, it offers a cozy and romantic space for couples to exchange vows. The chapel also provides an on-site dressing room, ensuring that brides and grooms can prepare for their big day in comfort and style.
Professional and Experienced Staff
The Elvis Wedding Chapel is proud to have a team of dedicated professionals who are committed to making each wedding a memorable and stress-free experience. From the officiant to the photographers and coordinators, the staff is well-versed in creating Elvis-themed weddings that exceed expectations.
Renewal of Vows and Anniversary Celebrations
Beyond weddings, the Elvis Wedding Chapel also offers vow renewal ceremonies and anniversary celebrations. Couples looking to relive their love story can choose from various packages that allow them to recapture the magic of their special day with Elvis as their host.
Booking and Contact Information
The Elvis Wedding Chapel in Las Vegas is conveniently located at 619 S Las Vegas Blvd, Las Vegas, NV 89101. For booking inquiries, you can visit their official website, ElvisWeddingChapel.com, or call them at (702) 383-5909.
Whether you're an Elvis aficionado or simply looking for a unique and memorable wedding experience, the Elvis Wedding Chapel in Las Vegas offers a blend of nostalgia, romance, and entertainment that is second to none. Say "I do" in the presence of the King of Rock 'n' Roll, and let your love story become part of the chapel's rich history.