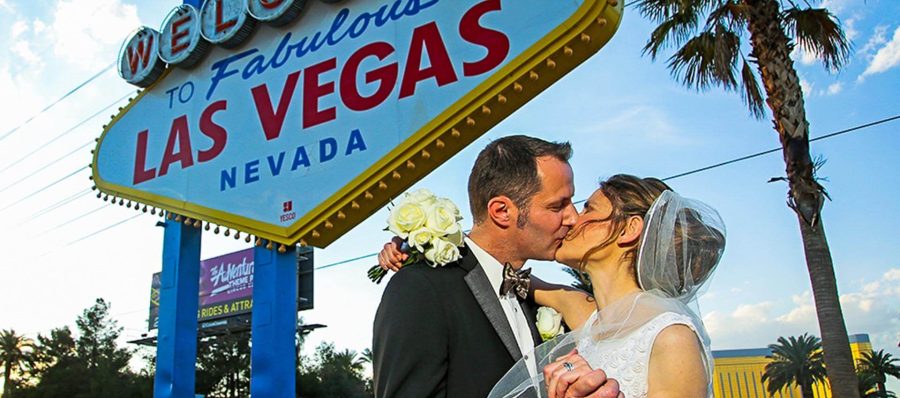 Getting Married in Las Vegas: A Comprehensive Guide
Las Vegas, often referred to as the "Wedding Capital of the World," is a city known for its vibrant nightlife, iconic landmarks, and, of course, its quick and easy weddings. Whether you're looking for a traditional ceremony or a themed extravaganza, Las Vegas offers a wide range of options to make your wedding day truly memorable. In this comprehensive guide, we will explore everything you need to know about getting married in Las Vegas, from marriage licenses to popular wedding venues and some fascinating historical insights.
Getting Started: Marriage Licenses
Before you say "I do" in Las Vegas, you'll need to obtain a marriage license. Here's how to do it:
1. Requirements for Obtaining a Marriage License
To obtain a marriage license in Las Vegas, both parties must meet these requirements:
Both parties must be at least 18 years old.
You don't need to be a resident of Nevada to marry in Las Vegas; it's open to both locals and tourists.
Bring valid government-issued photo identification, such as a driver's license or passport.
Be prepared to provide your Social Security numbers.
The cost of a marriage license varies but typically ranges from $60 to $102. Cash is the preferred method of payment, so make sure to have cash on hand.
2. Where to Apply for a Marriage License
You can apply for a marriage license at the Clark County Marriage License Bureau, located at 201 E. Clark Ave., Las Vegas, NV 89101. The office is open from 8 AM to midnight, seven days a week, making it convenient for couples with different schedules.
3. The Waiting Period
There is no waiting period in Nevada, meaning you can get married immediately after obtaining your marriage license.
4. Expiration of the Marriage License
Your marriage license is valid for one year from the date of issuance. If you do not use it within this timeframe, you will need to apply for a new one.
Choosing the Perfect Wedding Venue
Las Vegas offers an array of wedding venues to suit every couple's taste and budget. Here are some popular options:
1. Chapel Weddings
Las Vegas is famous for its wedding chapels, which range from intimate and traditional to quirky and themed. Some iconic chapels include:
Graceland Wedding Chapel: A classic Vegas chapel known for Elvis-themed weddings.
Little White Wedding Chapel: Famous for its drive-thru weddings and Tunnel of Love.
The Venetian Resort: Offers gondola weddings on indoor canals, giving you a taste of Venice in the desert.
2. Hotel and Resort Weddings
Many hotels and resorts in Las Vegas offer wedding packages that cater to various styles and budgets. Some notable options include:
The Bellagio: Known for its stunning fountains, it offers a variety of wedding venues with a touch of luxury.
The Wynn: Offers elegant indoor and outdoor ceremony locations with lush gardens and waterfalls.
The Cosmopolitan: Known for its modern and trendy vibe, this hotel offers unique wedding options with stunning views.
3. Outdoor Weddings
If you prefer the beauty of the outdoors, consider these outdoor wedding venues:
Red Rock Canyon: With its stunning desert landscape, this natural wonder provides a picturesque backdrop for your ceremony.
Valley of Fire State Park: Known for its fiery red sandstone formations, it's a unique and memorable location for weddings.
Lake Las Vegas: Offers waterfront venues with a Mediterranean feel.
Historical Insights: The Evolution of Vegas Weddings
Las Vegas weddings have a rich history dating back to the early 20th century. Here are some key historical insights:
1930s-1940s: Las Vegas began gaining popularity as a wedding destination during the Great Depression. The state's lenient marriage laws, including no blood tests or waiting periods, attracted couples looking for quick and hassle-free ceremonies.
1950s-1960s: The association of Las Vegas weddings with celebrities, like Elvis Presley and Frank Sinatra, further boosted the city's reputation as a wedding destination.
1970s-1980s: Themed weddings, including Elvis impersonators, mobster themes, and sci-fi weddings, became increasingly popular.
1990s-Present: Las Vegas weddings have evolved to include a wide range of options, from traditional to offbeat, making it a diverse and inclusive wedding destination.
Additional Tips for Your Las Vegas Wedding
Photography and Videography: Consider hiring a professional photographer and videographer to capture every moment of your special day.
Marriage Certificate: After the ceremony, ensure that your officiant signs and files your marriage certificate with the county clerk's office to make your marriage legal.
Guest Accommodations: Since Las Vegas is a popular tourist destination, make sure to book accommodations for your guests well in advance.
Wedding Attire: Depending on the venue and theme, choose wedding attire that suits the style and climate of Las Vegas.
Transportation: If you plan to explore the city after your ceremony, arrange transportation for you and your guests, such as limousines or party buses.
In Conclusion
Getting married in Las Vegas offers a world of possibilities, from traditional chapel weddings to extravagant themed ceremonies. With easy marriage license requirements and a rich history of hosting weddings, Las Vegas is a top choice for couples looking for a unique and memorable wedding experience. Whether you're a local or a visitor, this city provides endless options to ensure your special day is nothing short of extraordinary. So, prepare for your Las Vegas wedding adventure and get ready to say "I do" in the Wedding Capital of the World!