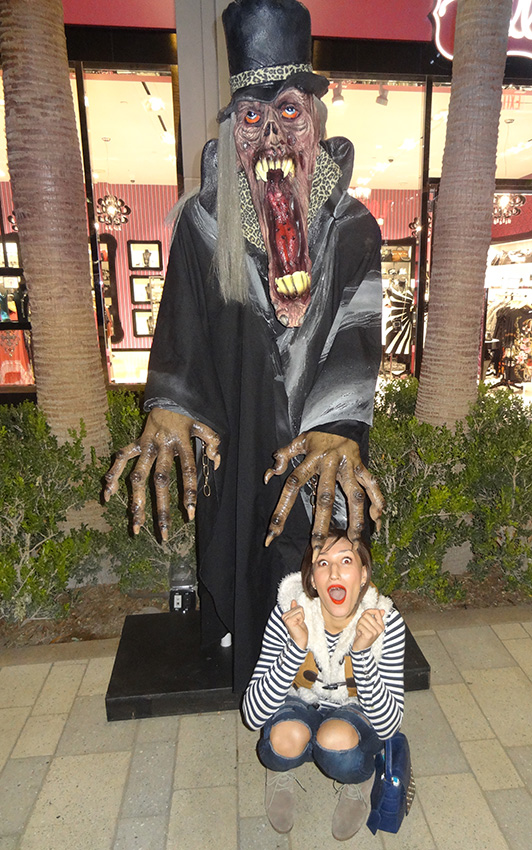 The LINQ District can be a scary place — but it's all in Halloween fun!
This new area continues to impress with its live entertainment, tasty eateries, High Roller observation wheel, artistic architecture, cobblestone walkways, and now its Halloween spirit.
Kseniya Kirillova joined me for a Halloween walkabout before hopping on the High Roller.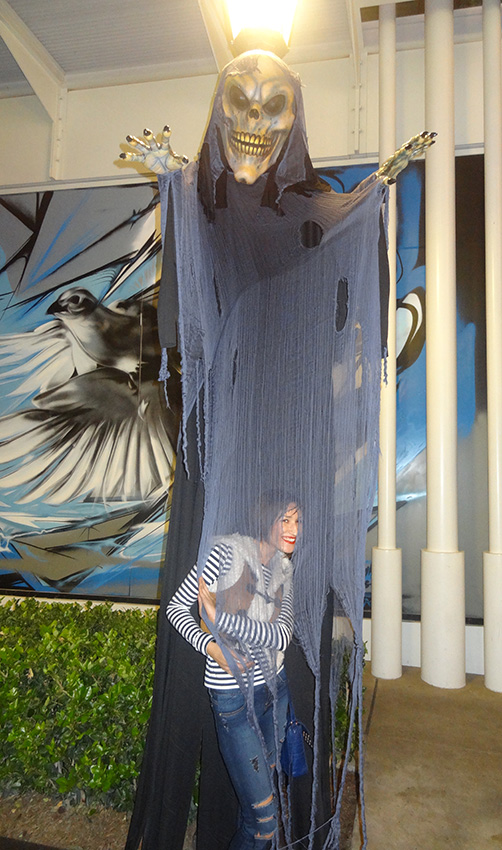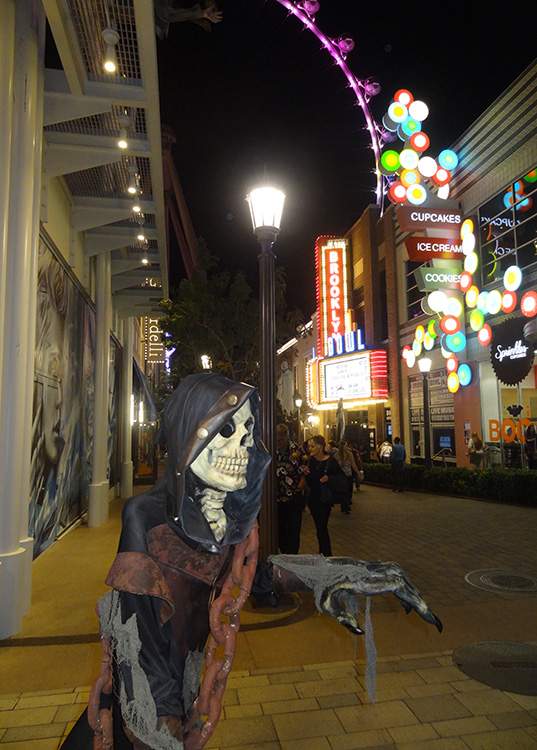 The LINQ's monsters brought out some cute theatrics from Kseniya.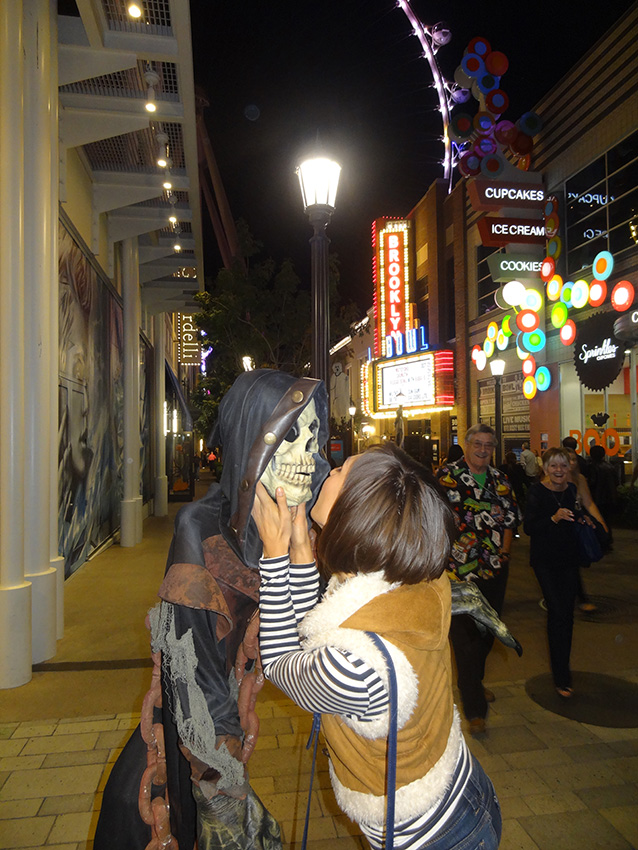 Kiss of Death? Maybe not. Kseniya nearly brought him back to life!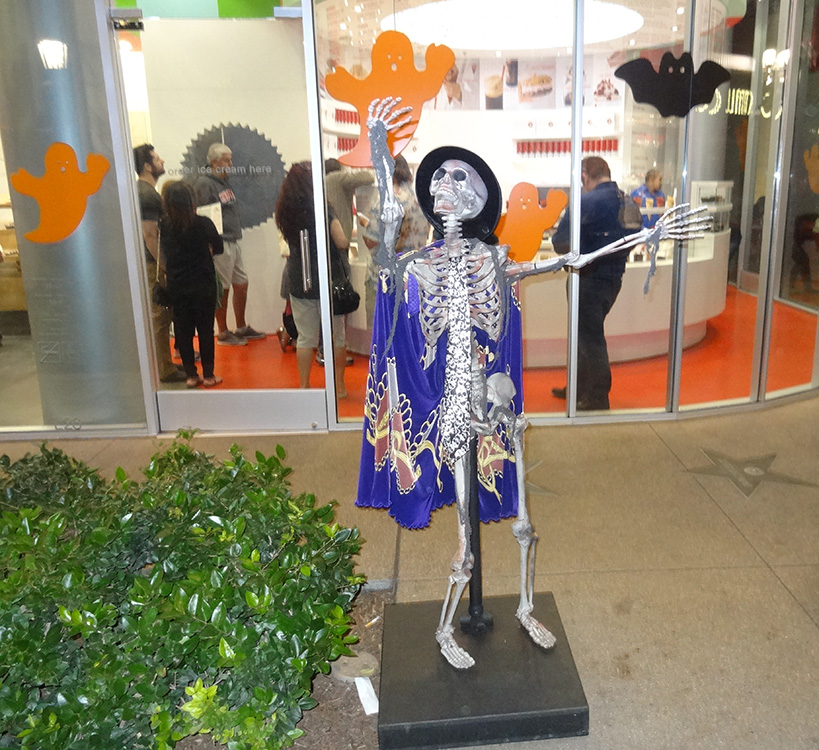 I know Vegas has some aging performers, but this character could be the hardest working skeleton in show business.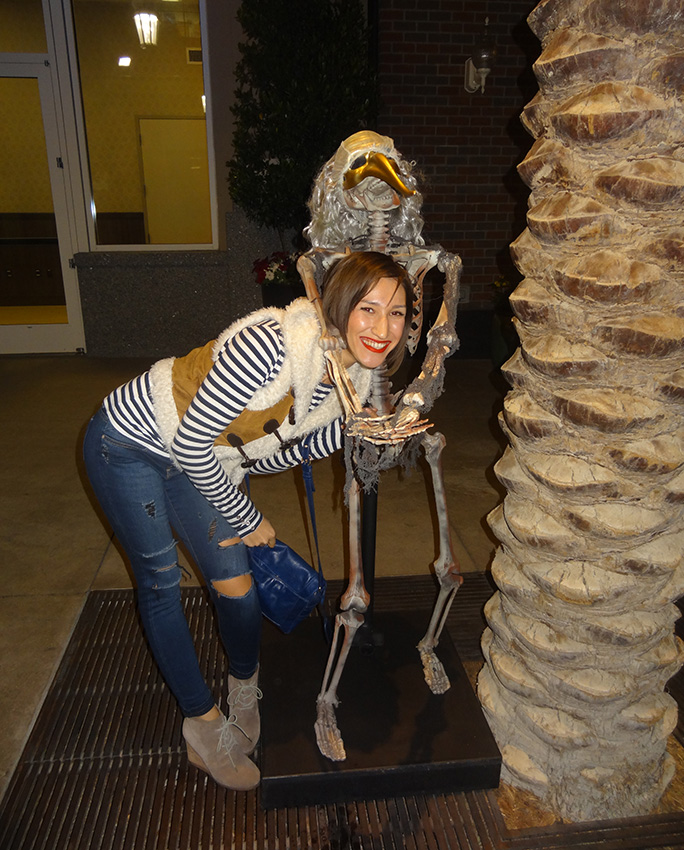 Some people sure do love their pets — walking them even in the afterlife.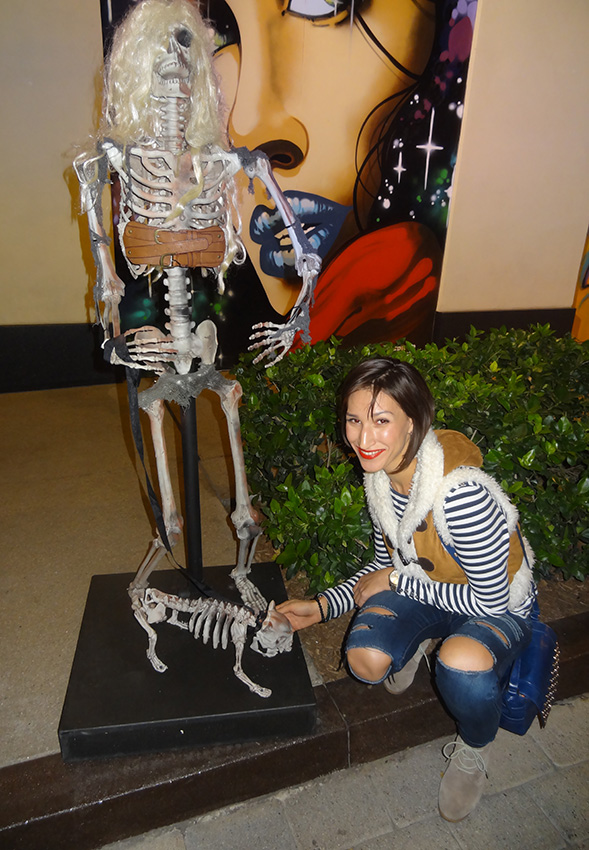 You should head down to the LINQ District while frightening fun permeates the boulevard…