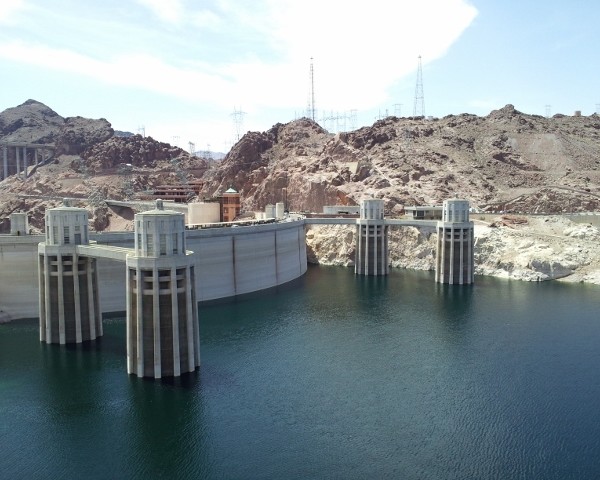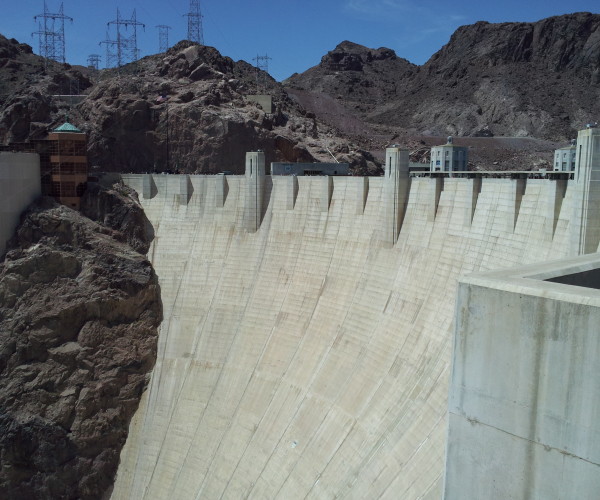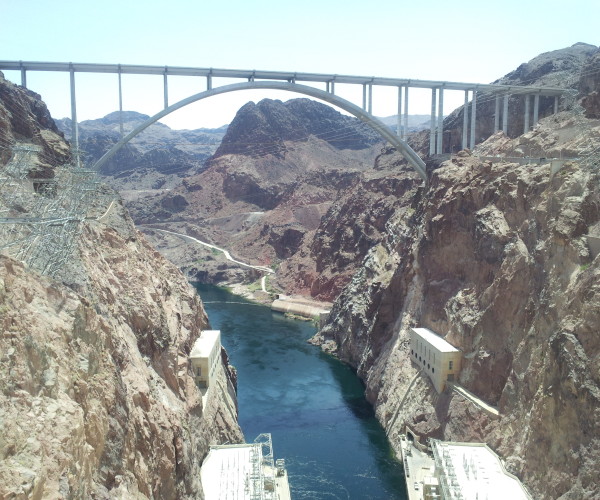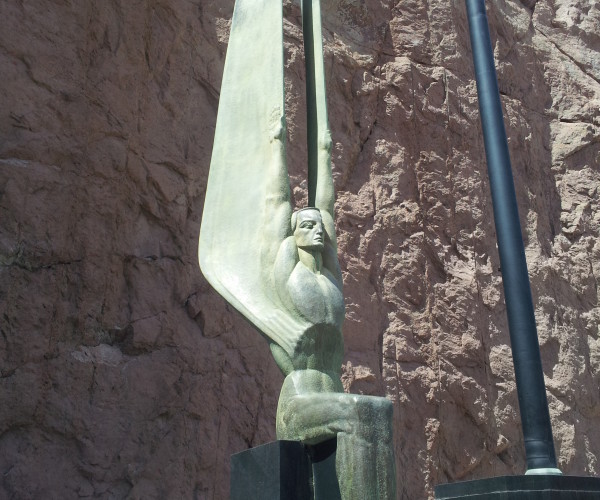 Hoover Dam is a must-see only 35min from Vegas. The dam demonstrates an amazing feat of engineering along with Art Deco trimmings from its time period. It also represents a tremendous sacrifice considering the hundreds of workers who died and thousands that participated in its construction.
It's easy to get there and free. Or join one of many tours from Las Vegas. You can walk around easily – just plan to experience some vertigo looking over the edge.
Open year round, 9-5, except Christmas and Thanksgiving.
http://en.wikipedia.org/wiki/Hoover_Dam