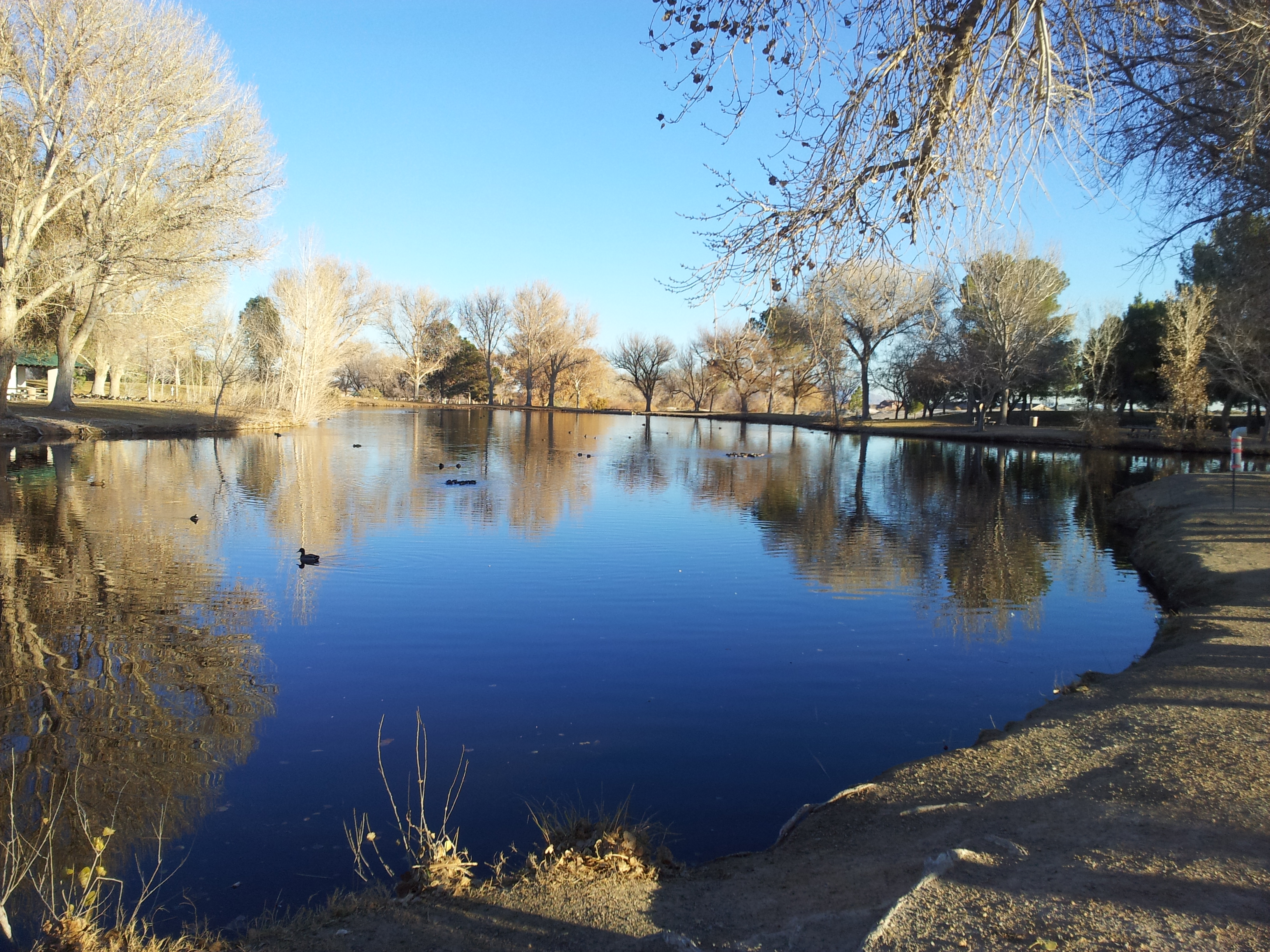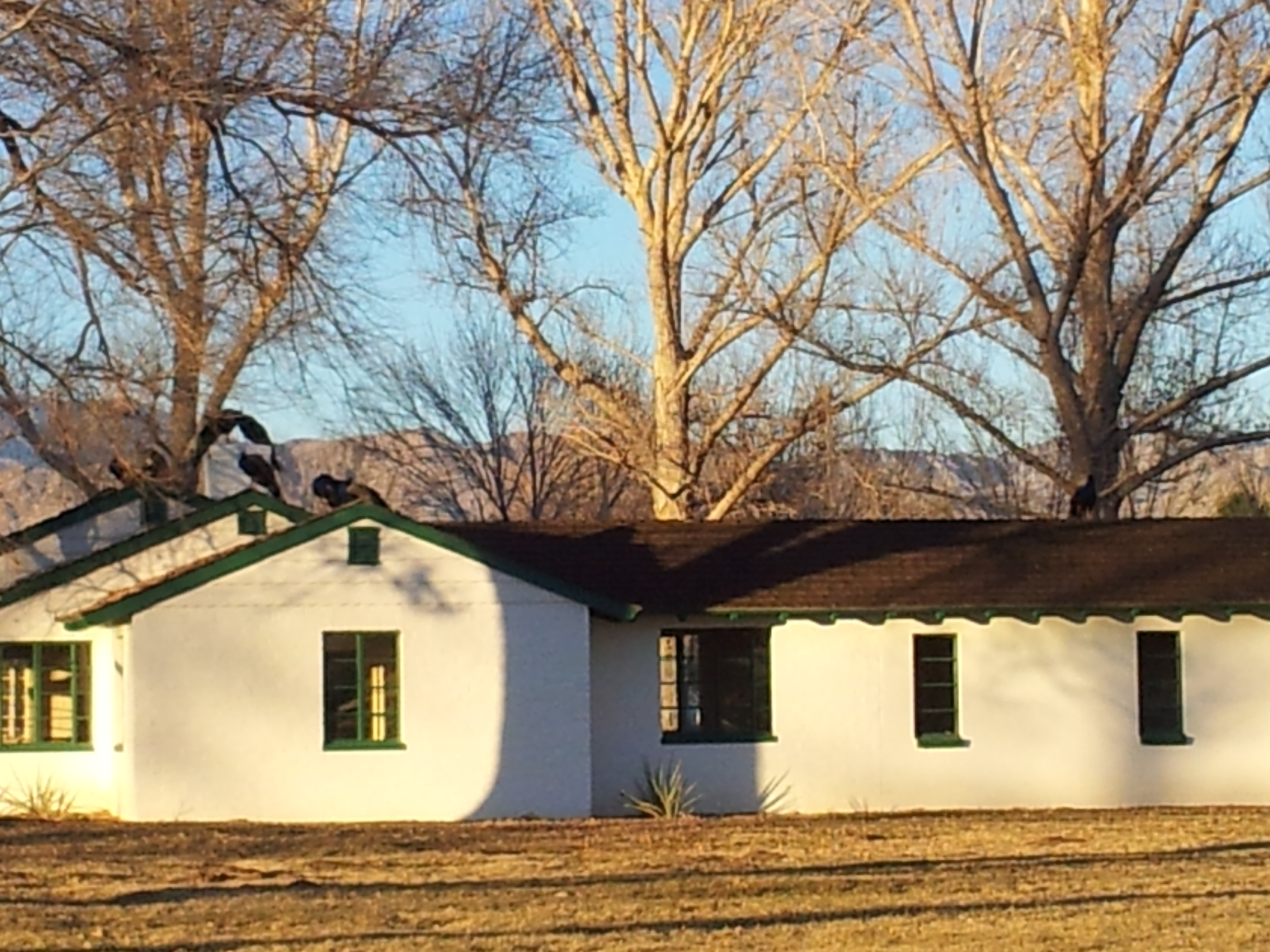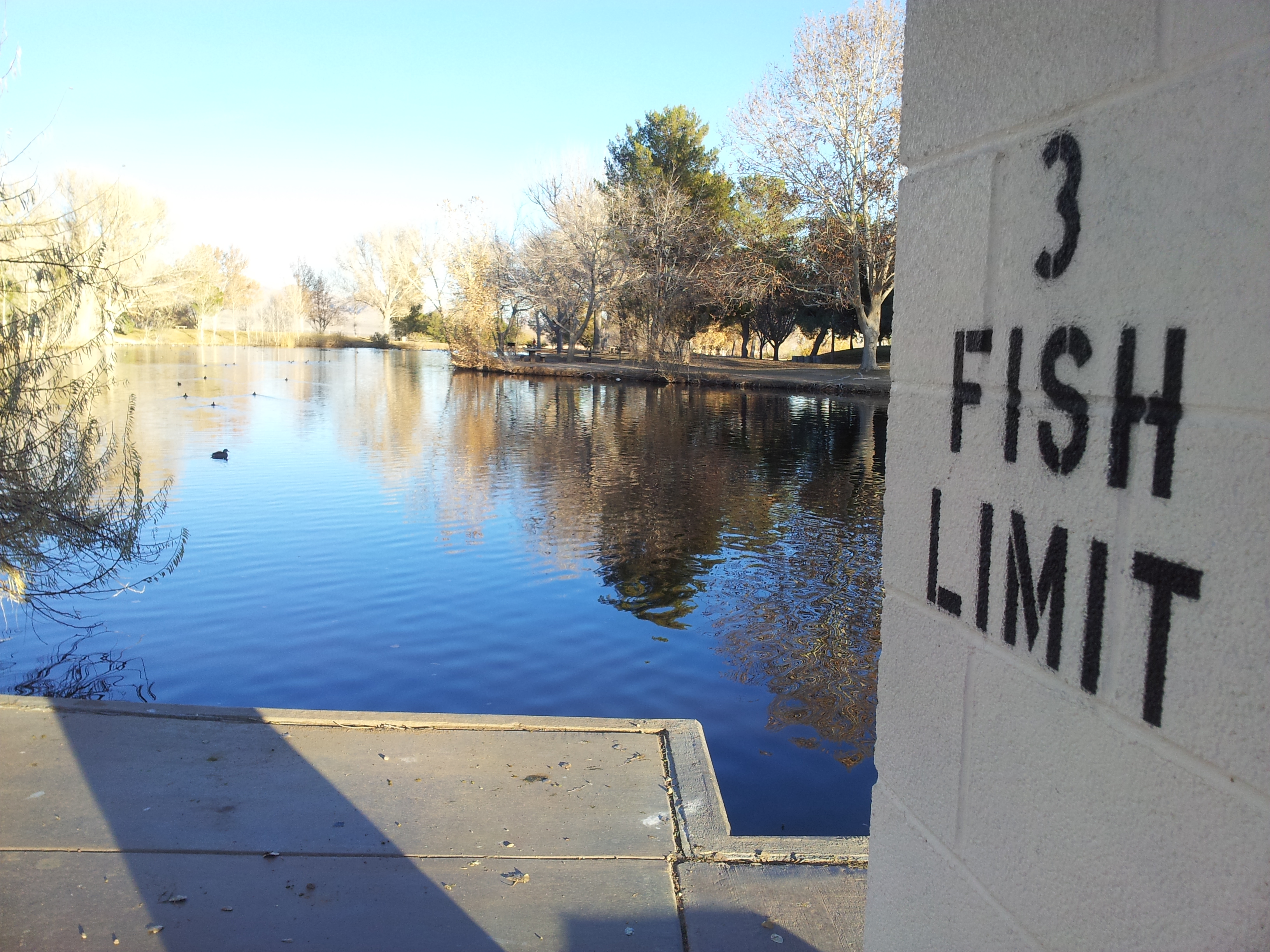 Floyd Lamb Park at Tule Springs, Northwest:
Peacocks and peahens running free in Las Vegas? Yes.
One Sunday afternoon my wife and I stumbled upon Floyd Lamb Park. Finding these peacocks wandering about freely has become one of our most pleasant surprises during our first three years in Vegas. We return often. When the desert sun illuminates the peacocks' feathers, one becomes stunned by their brilliance.  These unusual, lively birds come close enough to eat out of your hands.  My wife and I follow the rules, refraining from feeding them, but that doesn't stop each peacock from assessing your treat inventory up close.
The tree-lined pond (pictured) in Floyd Lamb Park reminds me of my days growing up in the Midwest.  Locals enjoy picnic facilities, fishing, short hikes, ducks, the ranch house, and of course, peacocks.  And then there is the park's fascinating history–told on signs throughout the property.
The park, located on the northern edge of Las Vegas, began as what was then called a "divorce ranch."  Couples seeking a split would board at the ranch long enough to fulfill residency requirements for a quick divorce.  We all know a troublesome, maverick child who grows up, calms down, and becomes a responsible adult.  We don't always see that with land history, though.  It's an interesting twist that a property whose childhood echoed with such dissonance matured into possibly the most peaceful and beautiful oasis in town.