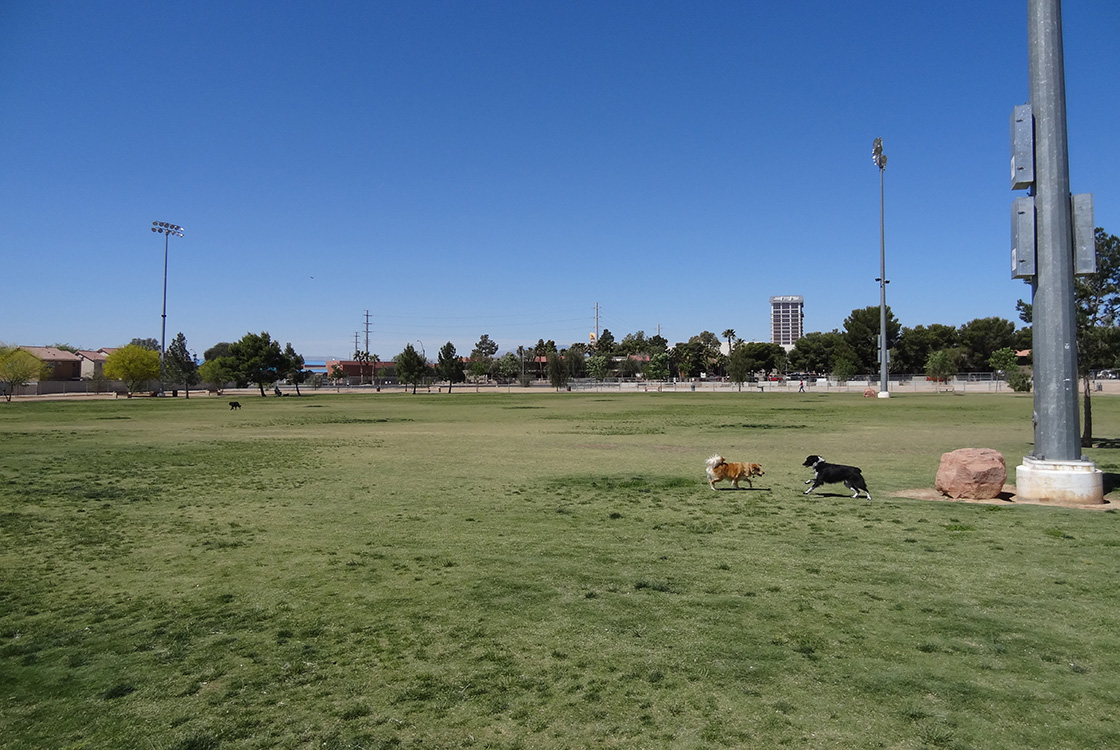 Dog Fancier's Park on the eastside offers lots of space for your dogs to run and play. There are several fenced areas of varying sizes and amenities.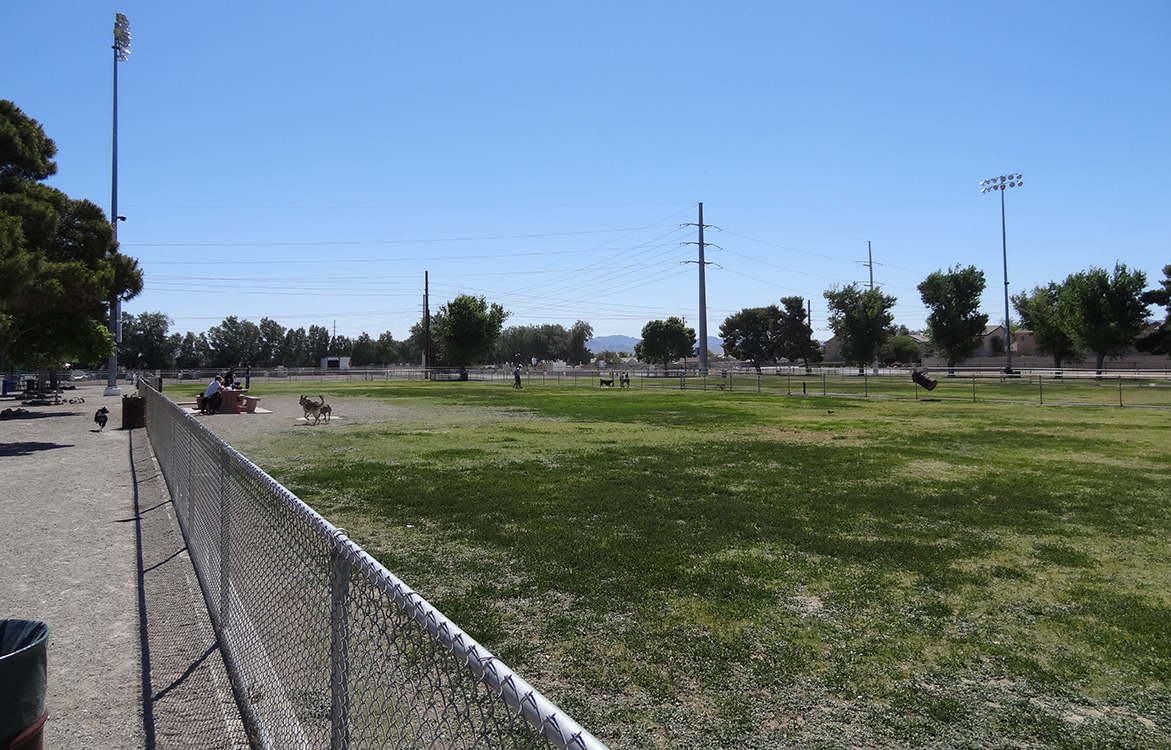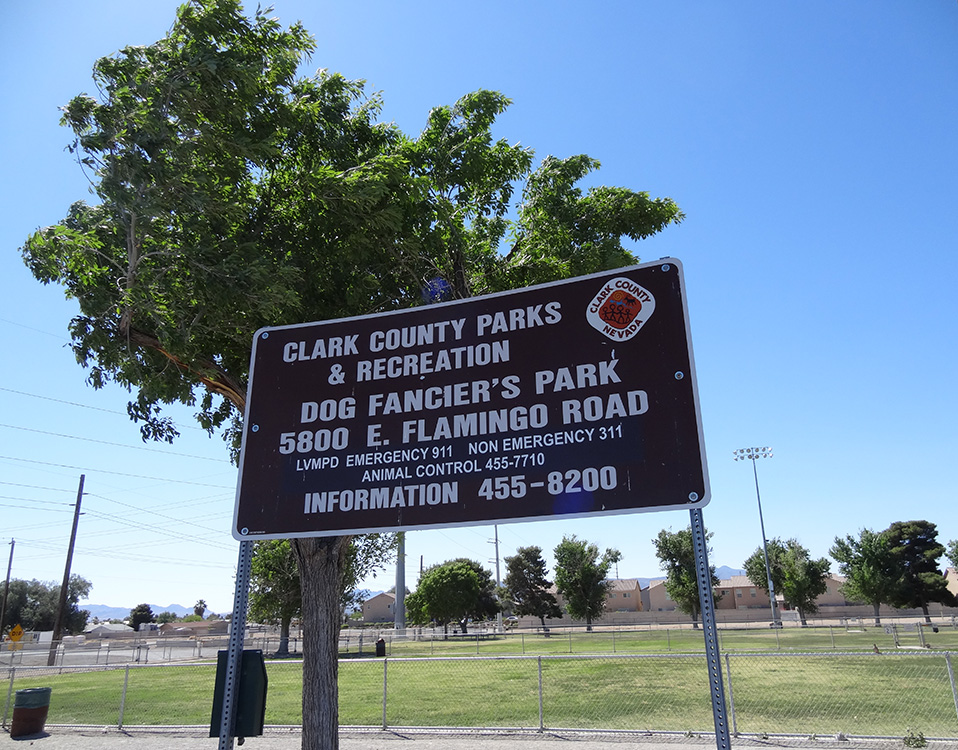 They lay down some clear rules and guidelines that are for the benefit of every person and every dog.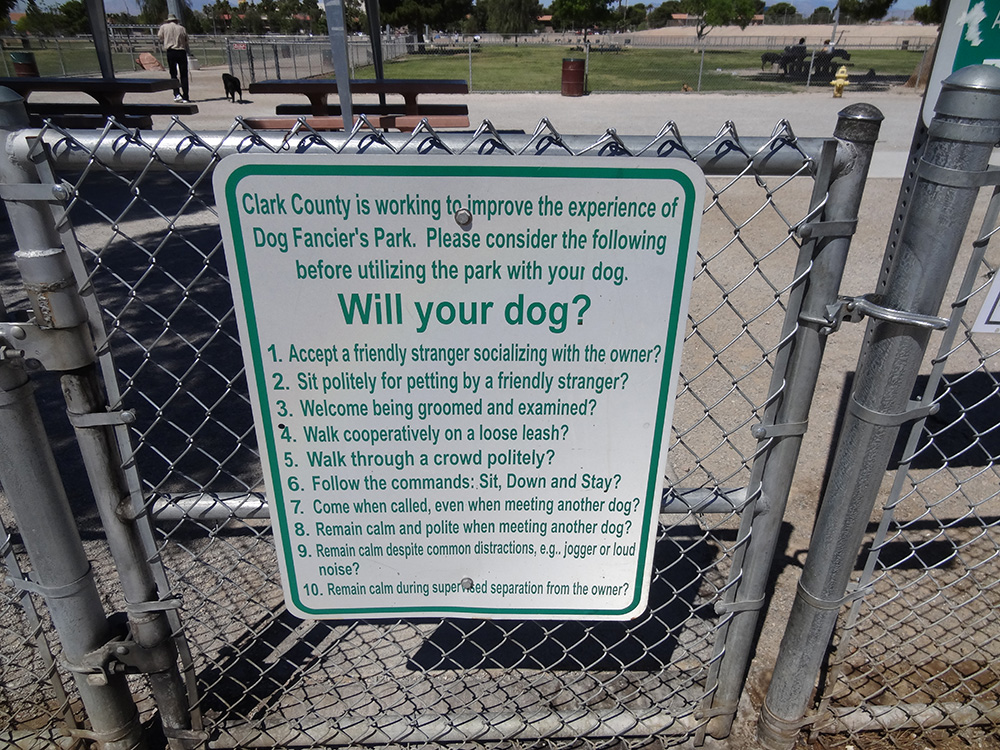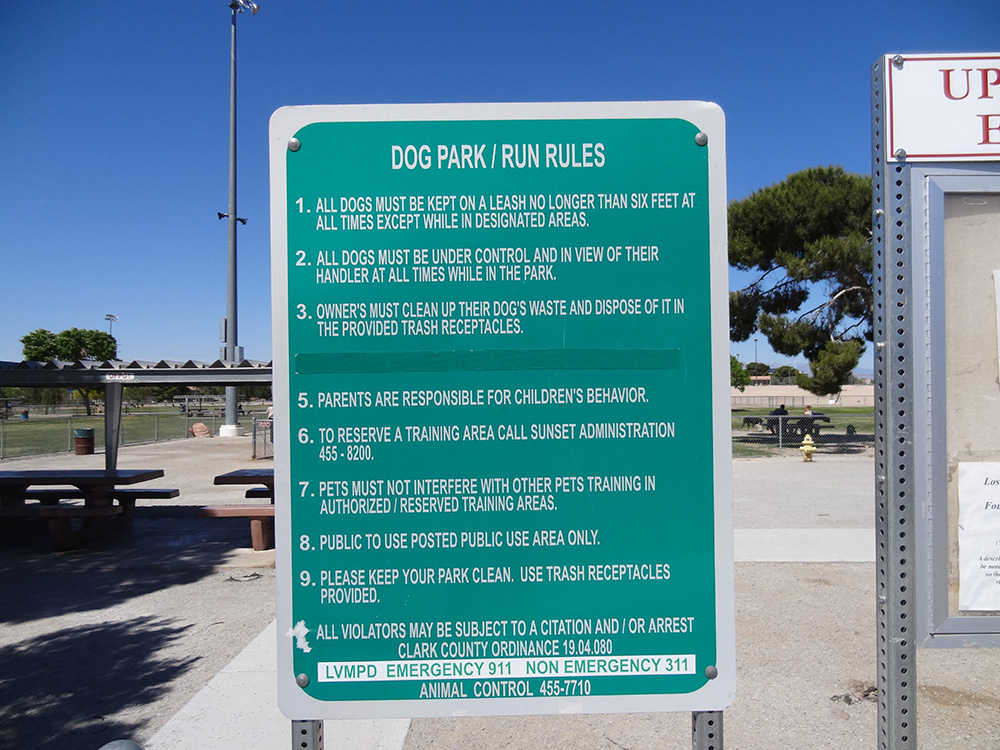 I grew up with German Shepherds at my father's house, and Cocker Spaniels when living with my mother. I imagine a wide variety of breeds would love this park.
I've seen dogs run and play in parks before…but nothing quite like this. The dogs I saw here seemed to know this was especially for them. There was not a sad dog to be found!
Watch YouTube Video Inside Park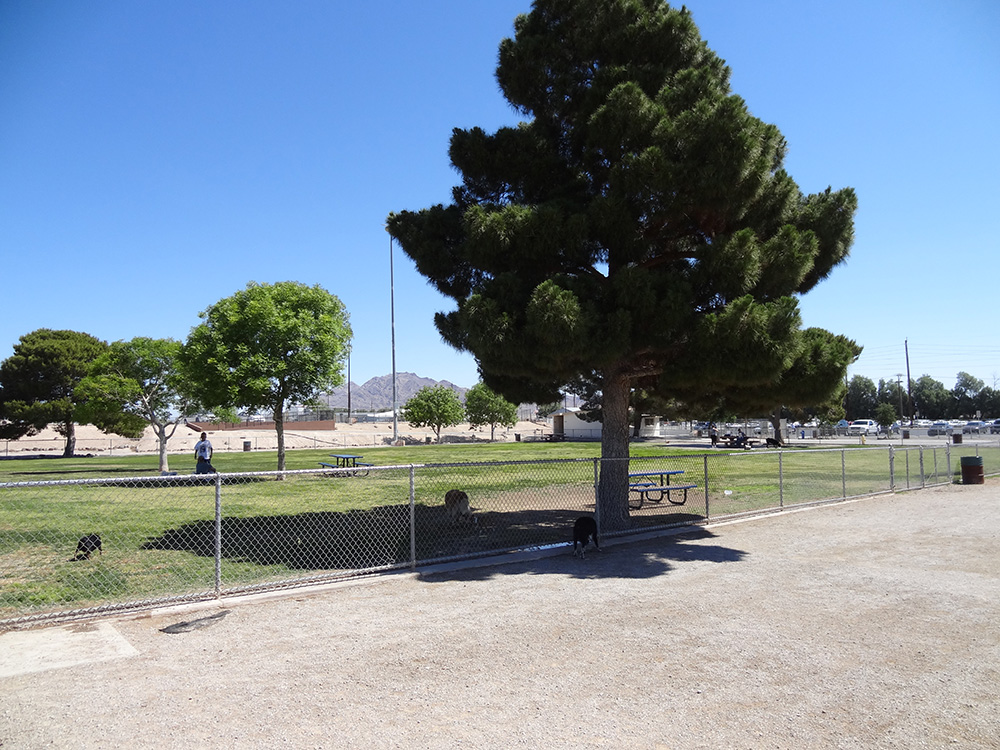 The area felt relaxed and relatively quiet, save the dogs. But even they weren't barking much, as they were too busy running, fetching, frolicking, rolling, and lounging. I went on a weekday. The weekends may be more hectic.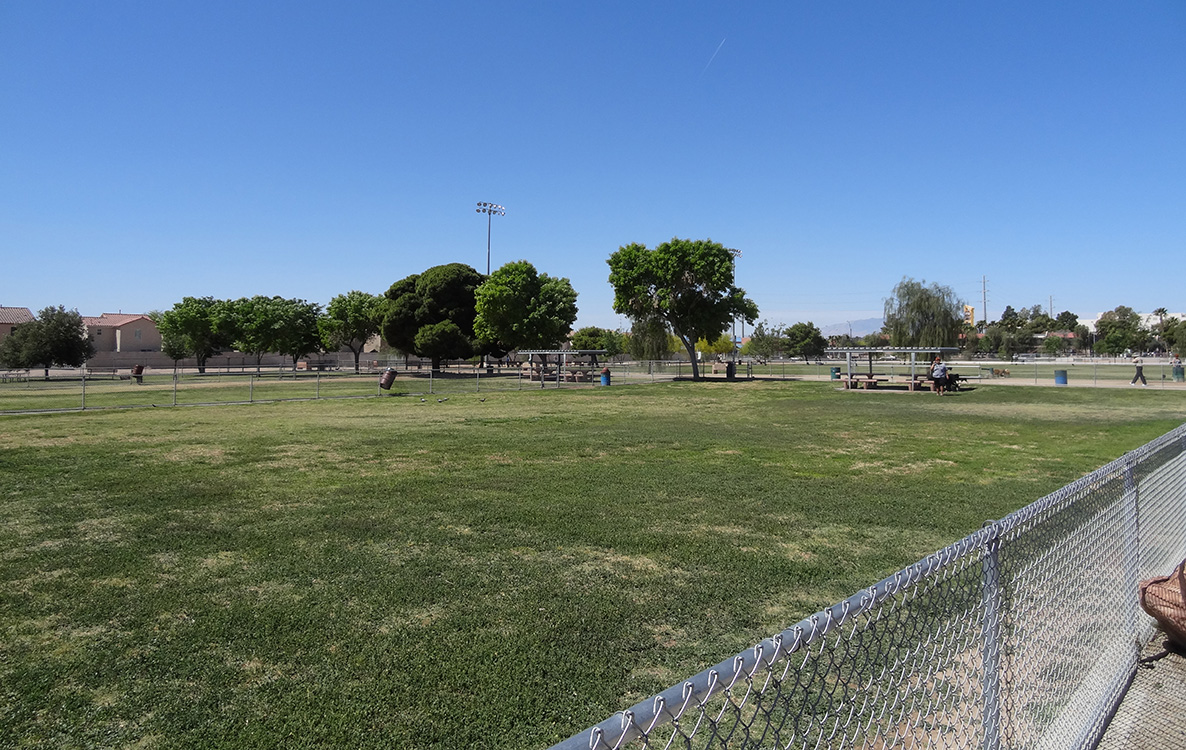 This place has a solid reputation online and among Vegas locals. Frequent visitors to Vegas — who travel with dogs — will appreciate this place, too. Give your dog a vacation!
5800 East Flamingo Road, Eastside.
Info – 702-455-8200
Animal Control 702-455-7710
More Information on Dog Fancier's Park, Parks & Recreation