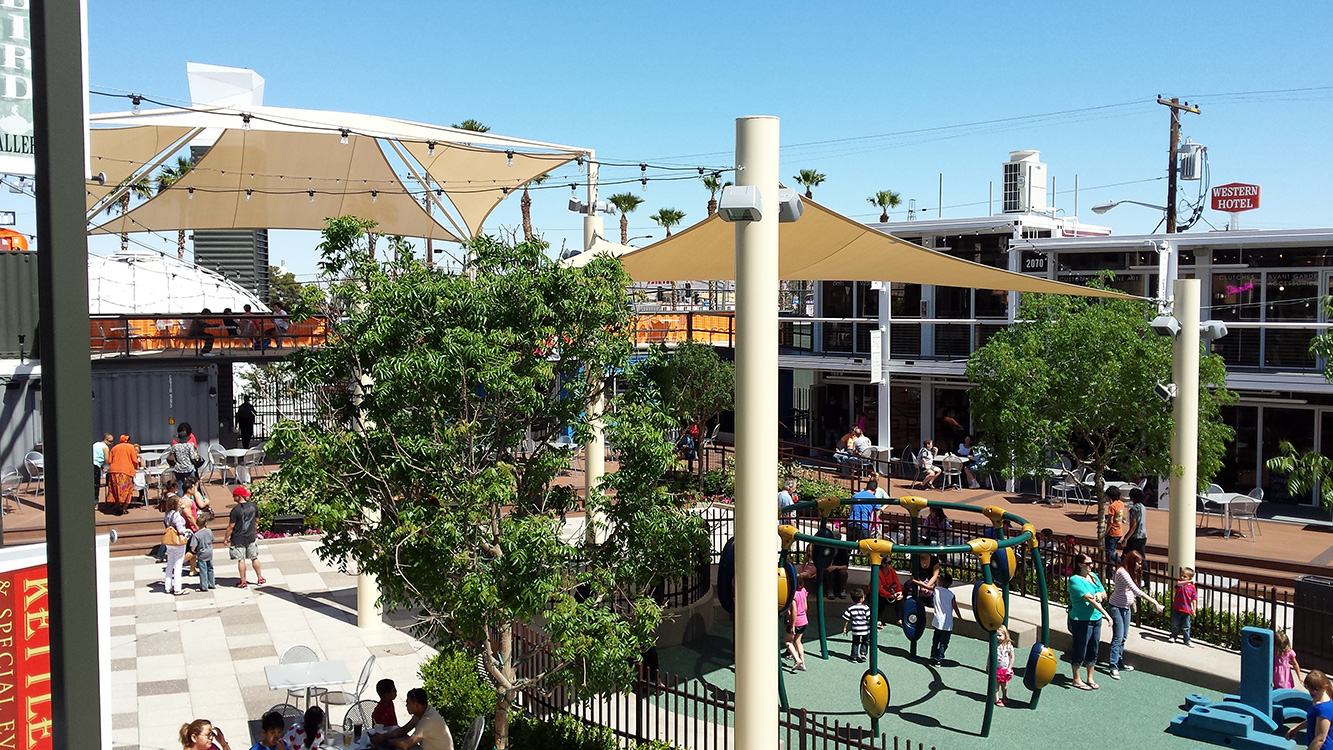 Container Park is a children's mini-wonderland mixed with adult attractions, including eateries, shopping, boutiques, and comfortable patio furniture from which to watch your little ones. Free, fun, and sustainable.
(After 9pm no one under 21 allowed. I will cover its nighttime festivities in another write-up.)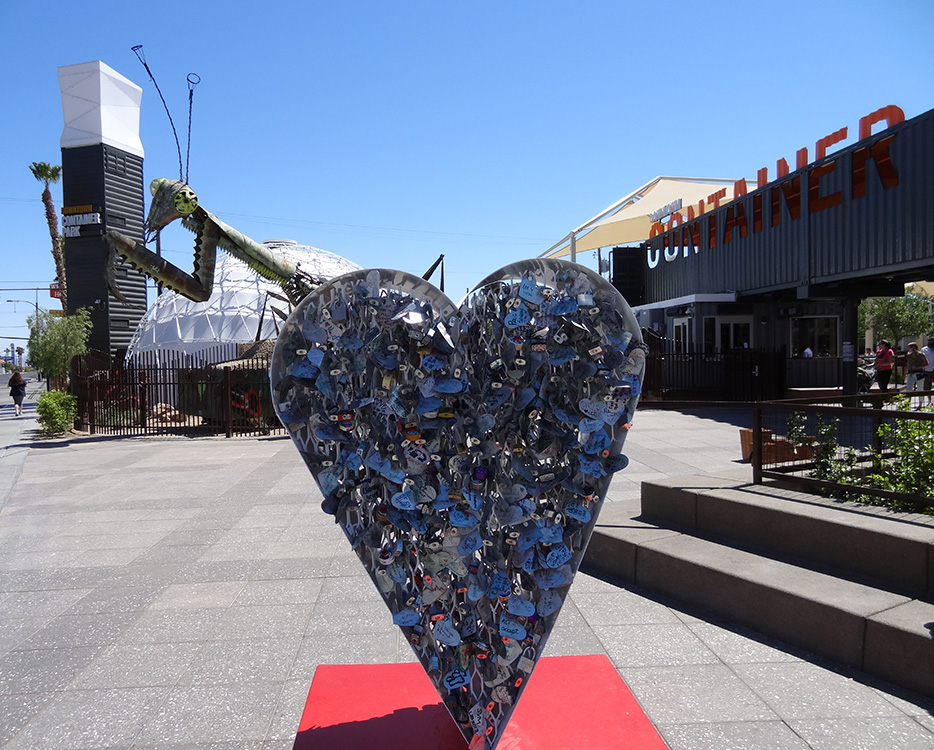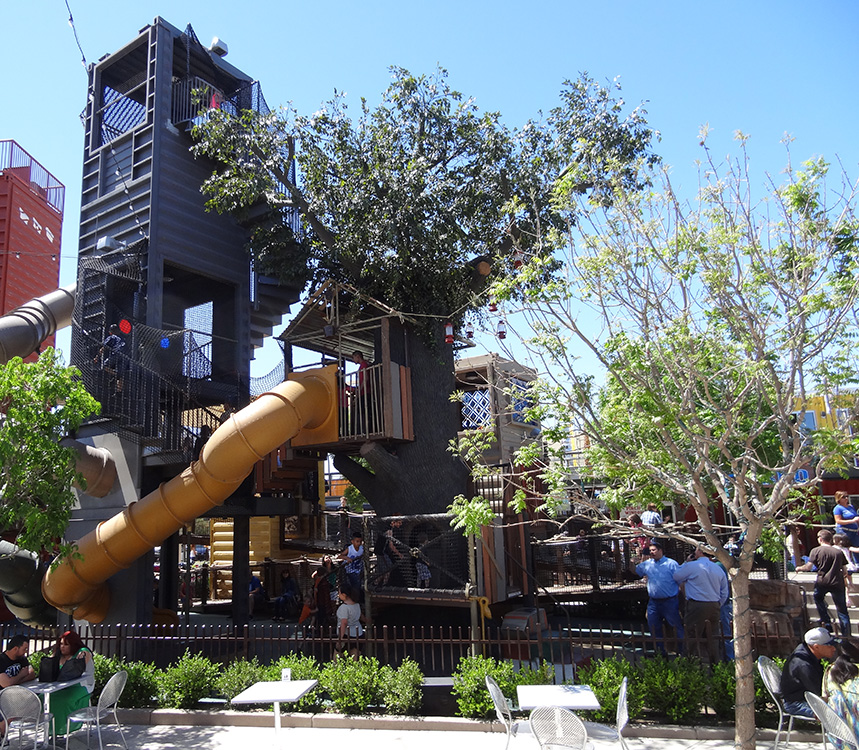 Adults don't have to stay on the patio furniture, as the playground is built for big people, too. The afternoon I visited I noticed many adults partaking in slides, climbing, and the "wet-zone." The dynamic, interactive environment inspires creativity and problem-solving along with laughter.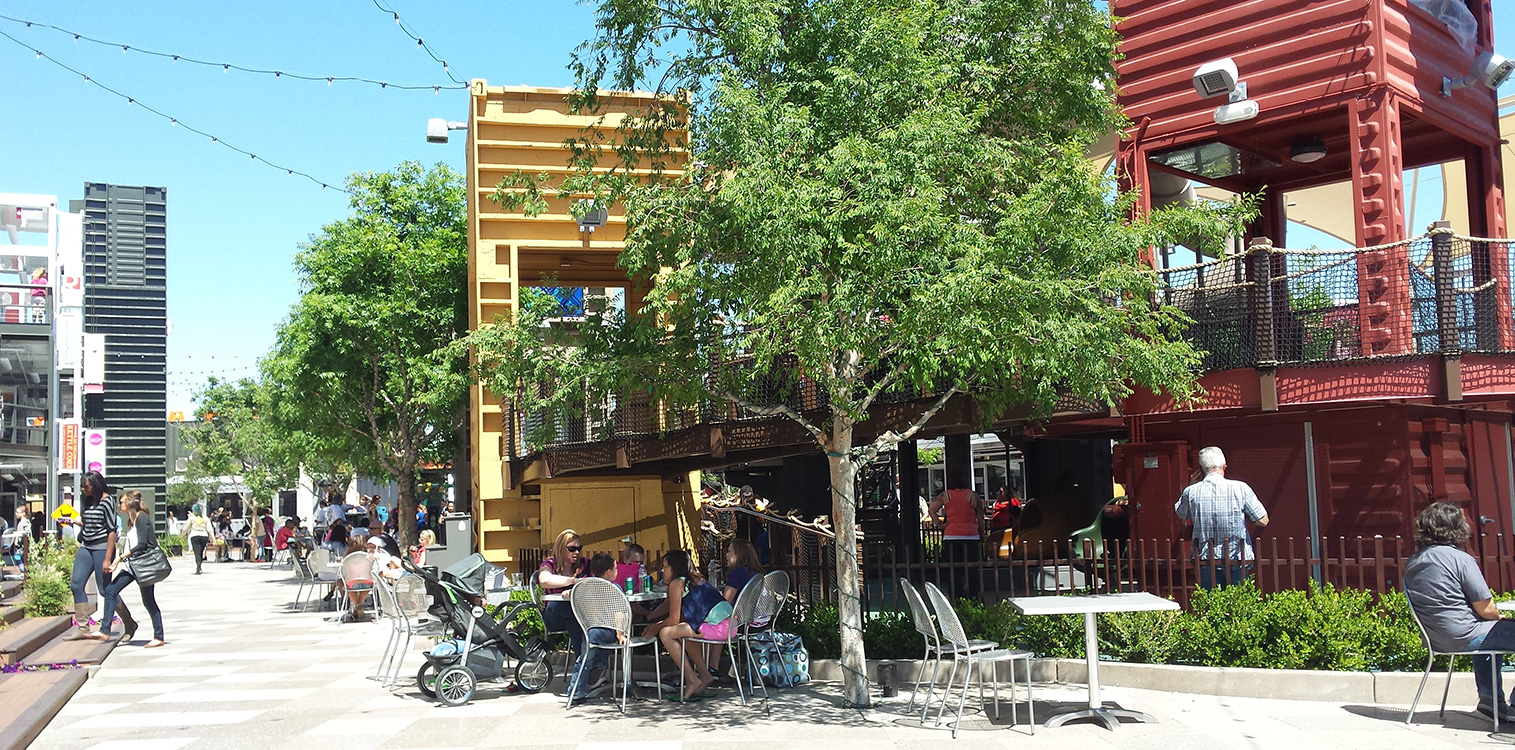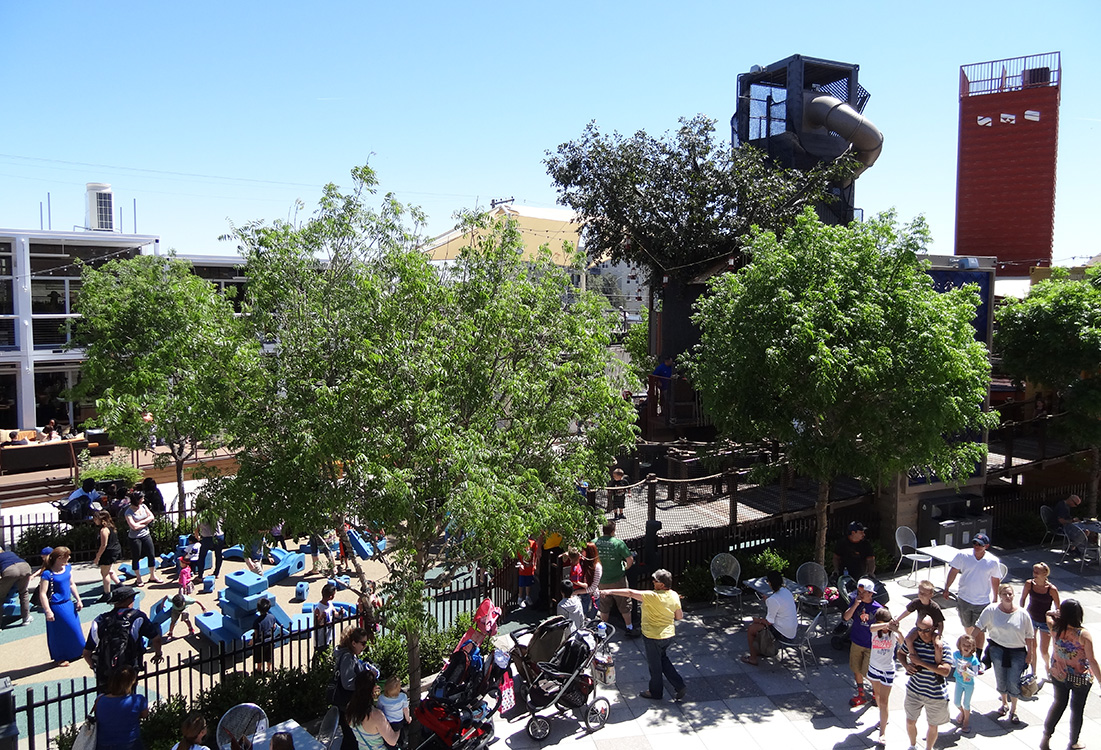 Sustainability is another inspiration. Built from shipping crates and other used materials, it's a model for green communities. And all around the park they encourage you to reduce or reuse your waste. Their goal is zero waste.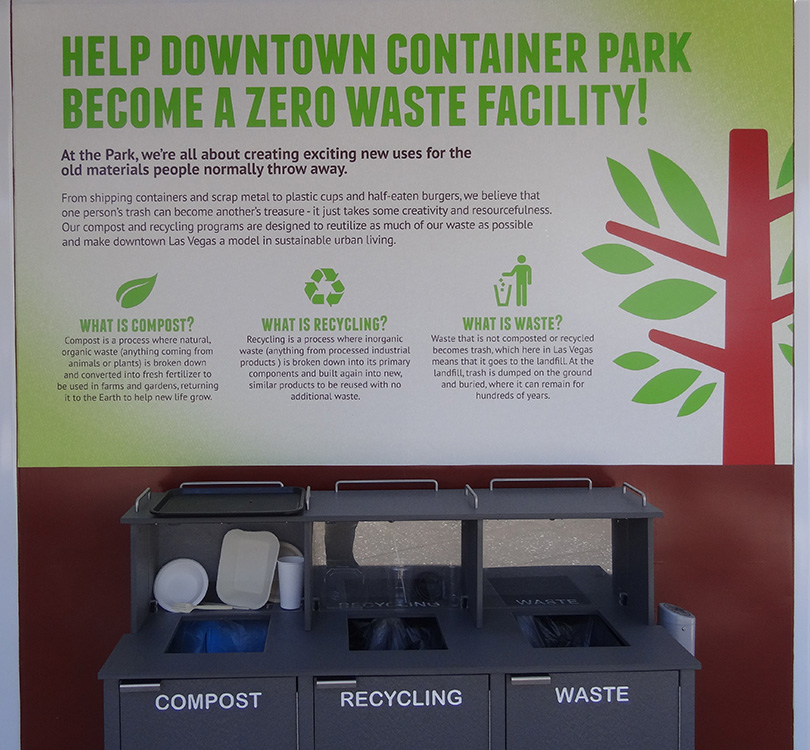 Container Park represents one of many awesome efforts by the Downtown Project. Spearheaded by Zappos CEO Tony Hsieh, they aim to revitalize Downtown Las Vegas, backing up their vision and goal with $350 Million in funding for positive community projects.
More Information on Downtown Project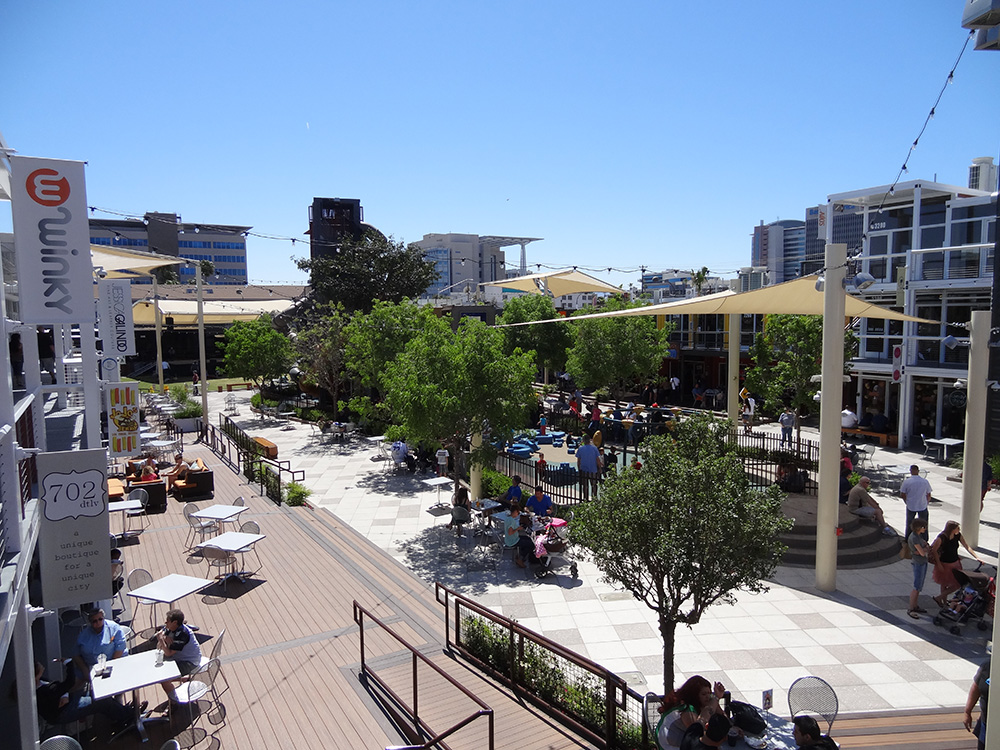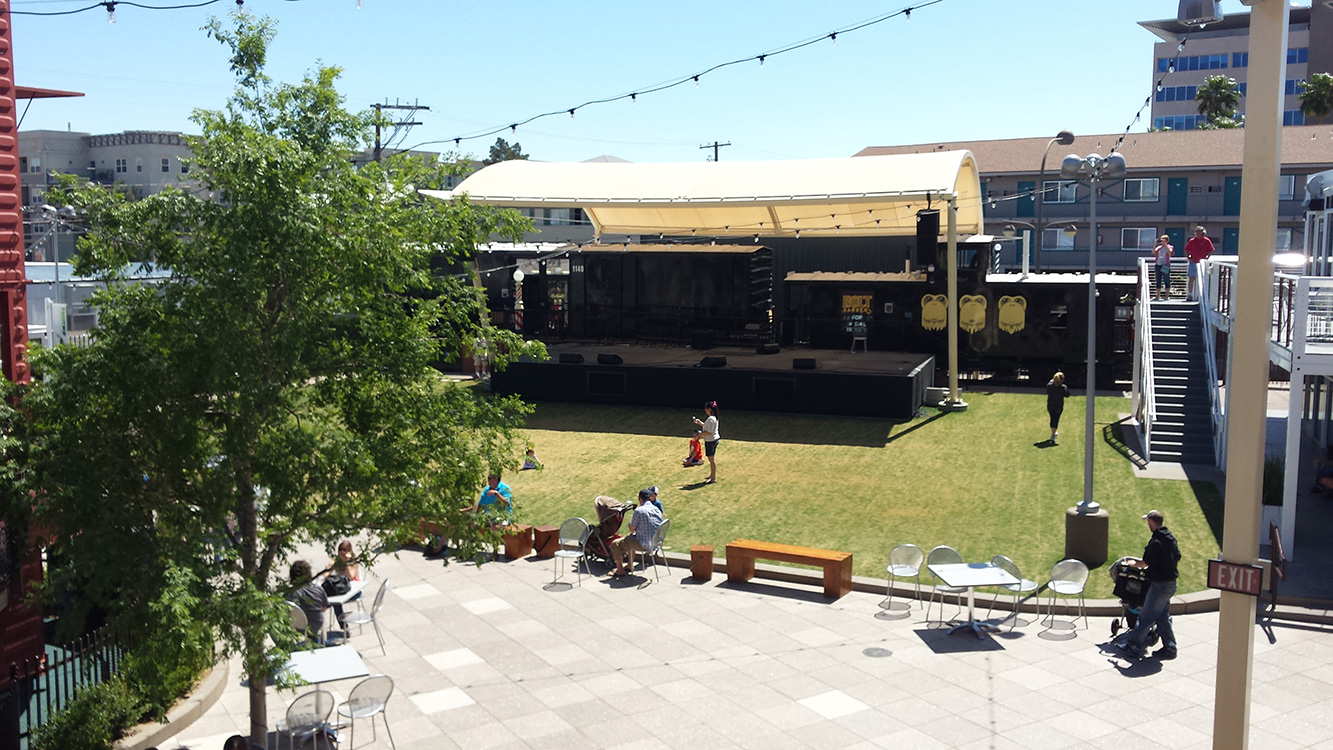 The park offers live music and lively events every week. When there isn't someone on stage, the grass area doubles as an open invitation for playing and lounging.
More Information on Container Park