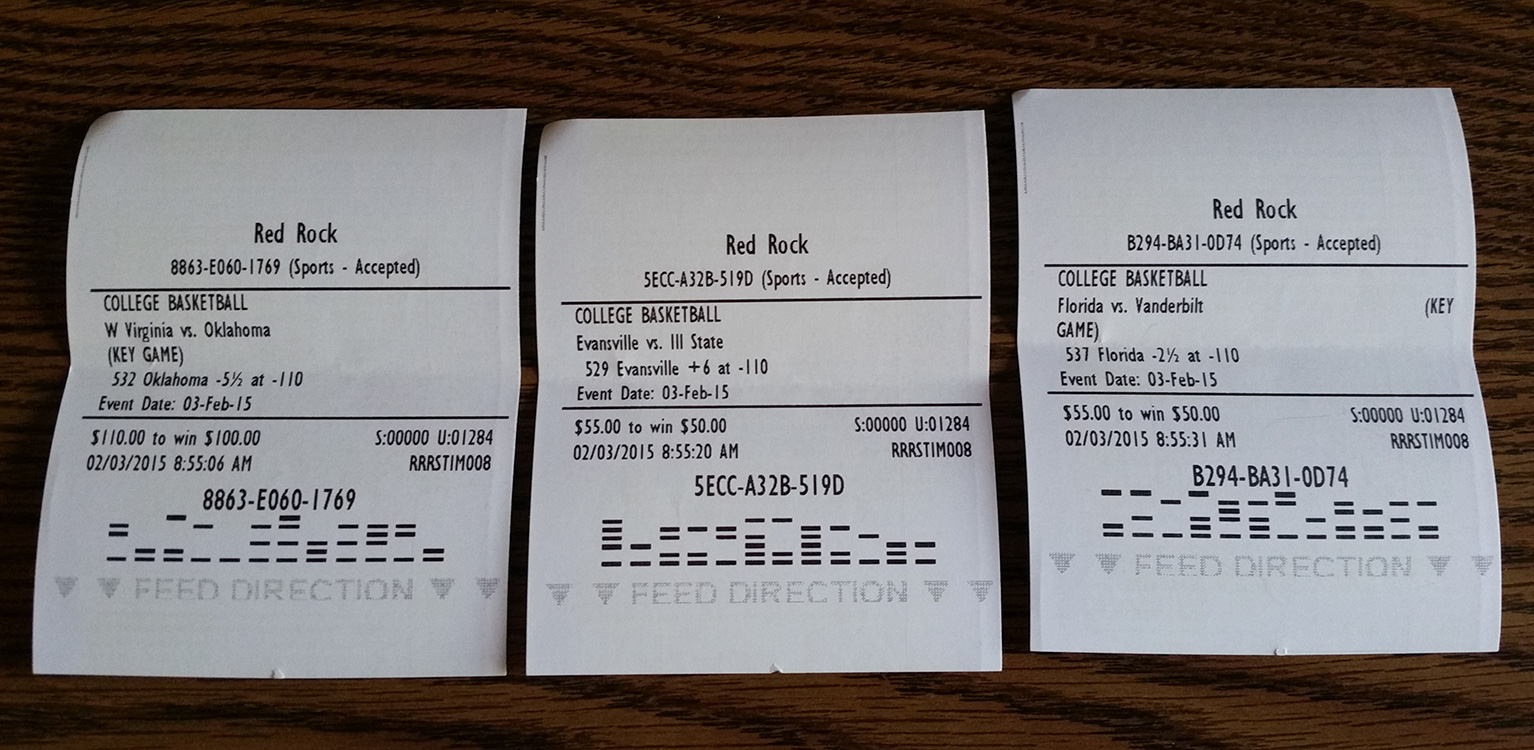 John Fisher, our top pick for a professional handicapper, has consistently brought profits to his followers. He's been picking winners for over a decade. You can also find him on Vegas Insider.
Pictured above are today's three CBB picks. John's thoughts:
Sooners had this game circled and we had it as well. Look for Buddy and company to take care of the ball better then they did in West Virginia where they committed over 22 turnovers resulting in a difference of 20 pts in the game. At home it's more difficult to get turned over as much and I see the tide turning in that direction in favor of the Sooners. We have been bitten by th 5 to 8 point road trap for a simple reason. The Home teams defense has been better each time and the cover has been by DDs. Today we walk away from the trap and make this our GUARANTEE REVENGE GAME OF THE WEEK. 10 STARS.
There is a lot of parity in the MVC. It's been prosperous to picks Dogs in this league. EVANSVILLE can beat this team with its excellent FT shooting and the ability to get to the FT line. The Red Birds are tough at Home and win in the speed and quickness category. They have two small bit quick guards that can get to the rim in Lee and Hunter. EVANSVILLE is led by Valentine a versatile player who can shoot inside and out. It seems like most games Evamsville plays its always close to the finish no matter who they play. Red Birds will foul the enough and EVANSVILLE will get enough three pointers to make this a 3 to 4 point game. 3 STARS
Gators are a difficult team to figure out really. Vegas has finally gotten tired of them losing and gamblers winning by playing against them. Florida is 7-12-2 ATS and 1-4 L5 . Commodores not knocking anyone's socks off either with a 1-7 ATS L8. Both teams have been over rated the entire year. I like Florida here as they won't be facing such a difficult defensive team as they have been most of the year. Take the Gators as Vandy loses yet another close one. 4 STARS