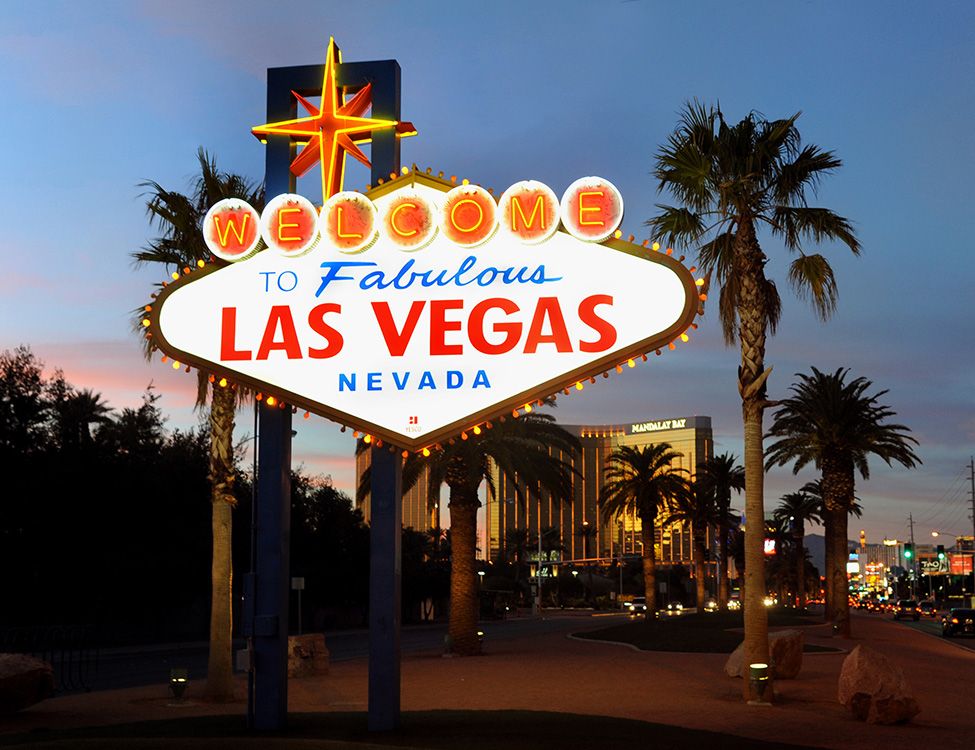 What do bowling, high fashion, woodworking, roller derby and puppies all have in common? You'll find it all in Las Vegas this summer. Las Vegas hosts a full calendar of conventions and sporting events in the coming months attracting more than 250,000 visitors and pumping hundreds of millions of dollars into the local economy.
"The incredible diversity of groups that visit during the summer months really showcase Las Vegas' broad appeal as a group business destination," said Rossi Ralenkotter, president/CEO Las Vegas Convention and Visitors Authority. "Summer was once considered one of the slower periods in Las Vegas. Now these months are filled with a wide variety of special events and conventions that attract visitors and stimulate the economy."
From late June through July and August, Las Vegas transforms into a full-fledged sports city hosting the NHL Awards, UFC Fight Week, NBA Summer League and USA Basketball Showcase as well as championship tournaments and trade shows related to bowling, table tennis, basketball and roller derby.
The 83rd annual International Bowl Expo strikes first June 22-26 at the Las Vegas Convention Center (LVCC) with an expected attendance of 7,500. Considered the industry's premiere annual convention and trade show, Bowl Expo features the newest products and services for members of the Bowling Proprietors Association of America which represents 5,000-plus bowling centers in all 50 states. Basketball legend Magic Johnson will serve as one of the keynote speakers.
Speaking of basketball, thousands of players and fans will flock to the LVCC July 16-26 for several Jam On It Basketball Academy tournaments including the Las Vegas Super Showcase, AAU West Coast National Championships and the Las Vegas Classic. With dozens of basketball courts constructed all under one roof, boys and girls ranging in ages from 5 to 18 will try to shoot their way to victory.
The 2015 Table Tennis U.S. Open, the premiere international table tennis tournament in the country, will be held July 6-11 attracting more than 1,000 players from all around the world. Featuring 98 events, this year's U.S. Open is expected to be the largest in the 80-year history of USA Table Tennis.
UFC Fan Expo is the world's premiere Ultimate Fighting Championship fan event. An estimated 12,000 fans will celebrate their passion for one of America's fastest growing sports at the Sands Expo and Convention Center July 10-11. The event is expected to generate more than $10 million in direct visitor spending.
From the seasoned and scarred veteran to the barely-bruised newbie skater, all skill levels are welcome at RollerCon, the original worldwide roller derby convention. That's right, everything you think you know about roller derby and more will be played out on specially-built tracks inside the LVCC July 22-26.
But summer is not just for sports-minded visitors, Las Vegas will host eight large-scale conventions each attractting more than 10,000 attendees. Collectively, these shows will bring more than 250,000 visitors and nearly $207 million in direct visitor spending.
July brings beauty, pets and wood to Las Vegas. The Cosmoprof North America trade show encompasses all sectors of beauty including nail, skincare, hair, spa and packaging. The three-day event is expected to draw 23,000 attendees to the Mandalay Bay Convention Center July 12-14, generating $19.5 million in direct visitor spending.
SuperZoo West moves in next providing pet industry professionals with endless opportunities to cultivate their businesses by showcasing the latest pet product innovations and emerging trends. An estimated 20,000 attendees will flock to SuperZoo at the Mandalay Bay Convention Center July 21-23, generating $16.9 million in direct visitor spending.
Considered the "go to" event for woodworking manufacturing professionals, the Association of Woodworking & Furnishing Suppliers Fair will attract 14,000 attendees to the LVCC July 22-25, generating $11.8 million in direct visitor spending.
August is all about accessories, apparel, home décor and fashion. ASD MARKETWeek brings together the world's widest variety of merchandise to the LVCC. Consistently one of the top ten largest trade shows in Las Vegas, ASD MARKETWeek is expected to draw 44,000 attendees and more than $37 million in direct visitor spending.
For a comprehensive look at the future of furniture and home décor, the Las Vegas Market is the place to be. Located at the massive World Market Center in Downtown Las Vegas, the summer Market will attract an estimated 50,000 retailers and designers and inject $71.2 million into the local economy.
The Sands Expo and Convention Center will be home to the OFFPRICE Specialists Show August 15-18 featuring everything from apparel to footwear, accessories to jewelry all at a fraction of the wholesale price. The show regularly attracts more than 10,000 people and generates nearly $9 million in direct visitor spending.
The summer convention season wraps up with MAGIC Marketplace. Regularly drawing an estimated 80,000 attendees from more than 120 countries, MAGIC is said to be the largest fashion marketplace in the world. From luxury brands to the latest trends, if it's fashion, it's at MAGIC. Easily the largest show during the summer months, MAGIC attendees will pump more than $60 million into the local community.
Convention business is hotter than ever during the summer months. In fact, this is just a snapshot of the group business that Las Vegas will host. Last summer, more than 4,000 meetings, conventions and trade shows came to Las Vegas during June, July and August with a total attendance of more than 1.1 million people. The meetings and convention industry continues to be crucial to Southern Nevada's economy supporting more than 54,000 jobs in the area and contributing more than $7.4 billion to the local community.