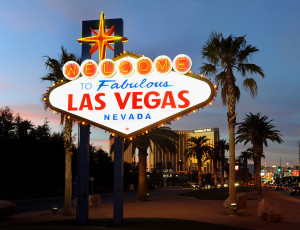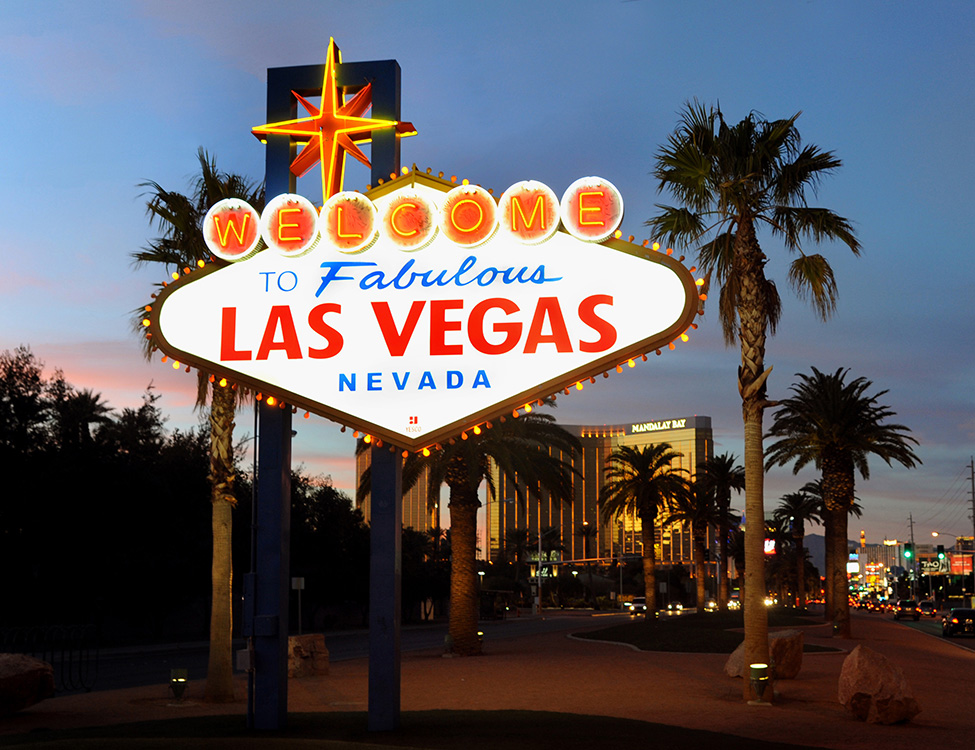 06-Jan-2016
LAS VEGAS –
Las Vegas Breaks Tourism Record with More Than 42 Million Visitors in 2015
Las Vegas continued its historic visitation growth, setting another new record by surpassing 42 million visitors for the first time. This breaks last year's record of 41.1 million, which was the first time the destination had ever topped 40 million. Boosted by several new non-stop flights, increased convention attendance throughout the year, and several other factors, Las Vegas will surpass 42 million visitors by the end of the year. The previous record was set in 2014 with 41.1 million visitors. Official visitation numbers will be announced in early 2016. Tourism is the lifeblood of the Southern Nevada economy and the Las Vegas Valley generating more than $50 billion annually and supporting 366,000 local jobs, which represents 43 percent of employment within Clark County. For more information, contact Courtney Fitzgerald, LVCVA, cfitzgerald@lvcva.com​.
MR CHOW Now Open at Caesars Palace
Internationally renowned restaurant, MR CHOW, is now open at Caesars Palace. The Las Vegas location is the seventh of the luxurious Beijing cuisine eatery, joining the ranks of notable hot spots in Miami, Malibu, New York City, Beverly Hills and the original location in London. From the moment guests arrive, MR CHOW will entertain and inspire, from the unparalleled design to the impeccable service to the notable cuisine. For more information, contact Chelsea Ryder, Caesars Entertainment, cryder@caesars.com​.
ARIA Announces Major Convention Center Expansion
Cementing its position as one of North America's premier destinations for large-scale meetings and events, ARIA Resort & Casino announced a major expansion of its award-winning LEED Gold-certified convention center. The $154-million project will deliver an additional 200,000 square feet of technologically advanced, flexible meeting space across four stories, highlighted by stunning indoor/open-air spaces and a glass-enclosed venue with dramatic views of The Park and spectacular new Las Vegas Arena. With the completion of the expansion, ARIA will feature more than 500,000 square feet of superior meeting space for its luxury clientele. Construction is scheduled to begin in May 2016 with anticipated completion in February 2018. For more information, contact Sandy Zanella, MGM Resorts International, zanellas@mgmresorts.com​.
ARIA Elevates Guest Experience with Tower Suites Collection and New Tower Suites Lounge
Elevating the standard in luxury, ARIA Resort & Casino has introduced ARIA Tower Suites, a collection of 258 suites that offers exceptional amenities, including the new Tower Suites Lounge, curbside greeting, welcome amenity, special turn down service and more. Upon arrival, guests are invited to check in at the private Tower Suites Lounge, located via a separate entrance in the ARIA lobby. This exclusive area provides personalized service and amenities such as light snacks and beverages. For more information, contact Dara Cohen, MGM Resorts International, dcohen@mgmresorts.com​.
Plaza Hotel & Casino to Start Multi-Million-Dollar Pool Renovation
The Plaza Hotel & Casino will begin an extensive, multi-million-dollar renovation to its rooftop pool on Jan. 4. The renovations will create a brand new rooftop pool experience at the Plaza with the addition of new cabanas, daybeds, dining areas, bars and greenery. The project will also include resurfacing and maintenance to the iconic downtown Las Vegas property's 70,000 sq. ft. pool deck. For more information, contact Amy Maier, Faiss Foley Warren, amy@ffwpr.com​.
California Hotel and Casino Presents a Fresh Face with Sweeping Redesign
Boyd Gaming Corporation announced a multi-million-dollar redesign and renovation of the California Hotel and Casino, giving an entirely new look and feel to one of Downtown Las Vegas's most popular gaming destinations. The update of the California's public areas follows the January 2015 opening of the California Noodle House, a distinctive, modern restaurant with an eclectic Asian menu. When complete in early 2016, almost every public area in the property, including the valet and porte cochère, guest registration and casino floor, will have been refreshed and re-energized, inspired by modern Hawaiian colonial design. Distinctive elements include bright, brilliant metallic finishes, luxe textures like alpine white granite, and a dark, rich wood finish to accent molding throughout the casino. The public area project will be followed in 2016 by a complete redesign and upgrade of nearly 500 hotel rooms and suites, as well as additional food and beverage projects. For more information, contact Jasen Woehrle, The Firm Public Relations & Marketing, jasenw@thefirmpr.com​.
Virgil's Real Barbeque Announces Location at The LINQ Promenade
Alicart Restaurant Group will expand the company's presence in Las Vegas with the addition of Virgil's Real Barbecue at The LINQ Promenade, opening in the summer of 2016. Boasting locations in New York City and at Atlantis in the Bahamas, Virgil's will expand west, joining Carmine's NYC's Legendary Family Style Italian Restaurant, which the company opened at The Forum Shops at Caesars in 2013. The Las Vegas location of Virgil's will span 14,000 square feet and be highlighted by live music programming nightly, private dining rooms seating up to 300 guests and three outdoor spaces, including a poolside patio at The LINQ Hotel & Casino. For more information, contact Adrienne Prather-Marcos, The LINQ & High Roller, aprathermarcos@caesars.com​.
STK Launches Sunday Brunch Club
STK inside The Cosmopolitan of Las Vegas will debut its Sunday Brunch Club on Sunday, Jan. 10. The lively, social brunch will blend a soundtrack of energetic music, fine food and cocktails, fashion and fun with a sexy sophistication. Offering a complement to STK's bustling dinner scene, Sunday Brunch Club's atmosphere is designed to be approachable and casual, allowing guests to kick back and enjoy STK's cuisine, cocktails and conversation. Sunday Brunch Club will occur every Sunday from 11 a.m. – 4 p.m. Reservations are recommended. For more information, contact Carrie Giverson, One7 Communications, carrie@one7communications.com​.
Las Vegas to Host 51st Academy of Country Music Awards
Superstars Luke Bryan and Dierks Bentley will co-host the 51st ACADEMY OF COUNTRY MUSIC AWARDS®, Country Music's Party of the Year®, returning to Las Vegas' MGM Grand Garden Arena and broadcast LIVE on Sunday, April 3, 2016 at 8:00 PM ET/delayed PT on the CBS Television Network. The show, produced by dick clark productions, will mark reigning ACM Entertainer of the Year Luke Bryan's fourth consecutive turn hosting the Awards, and Bentley's first time hosting a LIVE televised event. For more information, contact Scott Ghertner, MGM Resorts International, sghertner@mgmresorts.com​.
The Killers with Special Guests Wayne Newton and Shamir to Perform the First Concert at New Las Vegas Arena Opening Night
Las Vegas' favorite hometown band, The Killers, will be the first act to perform in the new Las Vegas Arena, currently under construction just west of the famed Las Vegas Strip. One of rock music's most distinctive and innovative bands, The Killers will return to its hometown April 6, 2016 for the grand opening of the destination's newest sports and entertainment venue. The concert will serve as a tribute to Las Vegas' unique history of timeless talent, as it will also include special guests "Mr. Las Vegas" Wayne Newton and newcomer and North Las Vegas local Shamir. For more information, contact Scott Ghertner, MGM Resorts International, sghertner@mgmresorts.com​.
Minus5 Ice Bar to Debut All-New Look at Its Flagship Location
Minus5 Ice Bar, the company that launched America's first ice bar, is gearing up for the new year with a complete makeover of its flagship location inside The Shoppes at Mandalay Place. Slated to be unveiled early 2016, Las Vegas' original ice bar will offer guests a newly renovated venue with 100% new material and a frosty, winter wonderland that is double its original size. The revamped location will feature more than 120 tons of fresh 100% pure Canadian ice and a 1,300 square-foot ice bar, making this location the largest permanent ice bar in the world. The Minus5 team of award-winning ice carvers are busy at work creating an all-new space, giving guests a new reason to visit one of the coolest bars in Las Vegas. Their museum-quality carvings will amaze visitors with an eclectic mix of replica-inspired sculptures such as the Las Vegas Skyline, the Iron Throne from HBO's Game of Thrones, and much more. For more information, contact Sara Ryan, Allied Integrated Marketing, minus5pr@alliedim.com​.
The Mob Museum Welcomes 1-Millionth Visitor
December 15 marked the date that the 1-millionth visitor walked through the front of door of The Mob Museum, The National Museum of Organized Crime and Law Enforcement. To celebrate this milestone, the Museum showered Bill Tveitnes of Las Vegas with Champagne, balloons, a confetti launch and showgirls. He also received a complimentary lifetime membership and the "key" to the Museum that was presented by Executive Director Jonathan Ullman and a proclamation by Oscar B. Goodman. For more information, contact Marina Nicola, Vox Solid Communications, mnicola@wearevoxsolid.com​.
Brigg's Oyster Co. Debuts at Suncoast Hotel and Casino
Brigg's Oyster Co. – an inviting new dining experience offering the freshest flavors from the sea, and so much more – has made its premiere at the Suncoast Hotel and Casino in northwest Las Vegas. Set in a brightly illuminated yet intimate space, Brigg's is centered around its open exhibition kitchen. This feature draws customers right into the middle of the action, as chefs create the restaurant's bold and unique flavors right before their eyes. For more information, contact Sarah Harper, The Firm PR, sarahh@thefirmpr.com​.
Jubilee at Bally's Las Vegas Plans to Perform Final Show
Donn Arden's Jubilee at Bally's Las Vegas, the most iconic and longest-running show on the Las Vegas Strip, expects to perform its final show on Thursday, Feb. 11, 2016. While Jubilee in its current form is expected to close as of Feb. 11, the opening of a new showgirl production at Bally's is currently being explored. For more information, contact Kelly Frey, Caesars Entertainment, kfrey@caesars.com​.
Hong Kong Cafe is Now Open at The Palazzo Las Vegas
The highly anticipated Hong Kong Café is now open and serving lunch, dinner and late night dishes at The Palazzo Las Vegas. Located on the casino floor, the all-new restaurant showcases the energy of one of the world's most vibrant cities and is brought to life with a dynamic fusion of Asian cuisine and Western fare, all in a warm and welcoming atmosphere. Curating a truly distinct Asian style menu with a western twist, signature dishes include rice roll with XO sauce; Macau-style roasted pork belly; fried fish ball with curry; Chinese sausage and preserved pork belly over steamed white rice; pan-seared scallop with Szechuan pepper sauce; and Vietnamese King Seafood noodle soup; to name a few. In addition to the Hong Kong-style menu, the restaurant also features regional Chinese cuisine, drawing from Cantonese, Taiwanese, Vietnamese, Szechuan and other Asian cooking styles. For more information, contact Claudine Grant, The Venetian Las Vegas, Claudine.grant@sands.com​.
The Cosmopolitan of Las Vegas to Open Clique Bar & Lounge
The Cosmopolitan of Las Vegas and newly-formed Clique Hospitality, founded by Andy Masi, have partnered to bring Clique, a new avant-garde lounge concept, to the resort this winter. Located in the heart of The Cosmopolitan, the ultra-hip and swanky cocktail lounge will add another dimension to the resort's dynamic bar collection. Clique will serve as an escape from the outside world, offering artisanal cocktails and house-made mixers. The imaginative concept will feature timeless musical stylings and relaxation in an environment perfected and designed by Alessandro Munge, from Studio Munge. For more information, contact The Cosmopolitan of Las Vegas, pr@cosmopolitanlasvegas.com​.
Rock of Ages to Open at Rio All-Suite Hotel & Casino
The award-winning musical ROCK OF AGES moves to a new home Jan. 25, 2016 at Rio All-Suite Hotel & Casino as it concludes its run at The Venetian® Las Vegas on Jan. 3. Beginning Jan. 25, ROCK OF AGES will perform nightly at 7:30 p.m. For more information, contact Kate Whiteley, Kirvin Doak Communications, kwhiteley@kirvindoak.com​​.