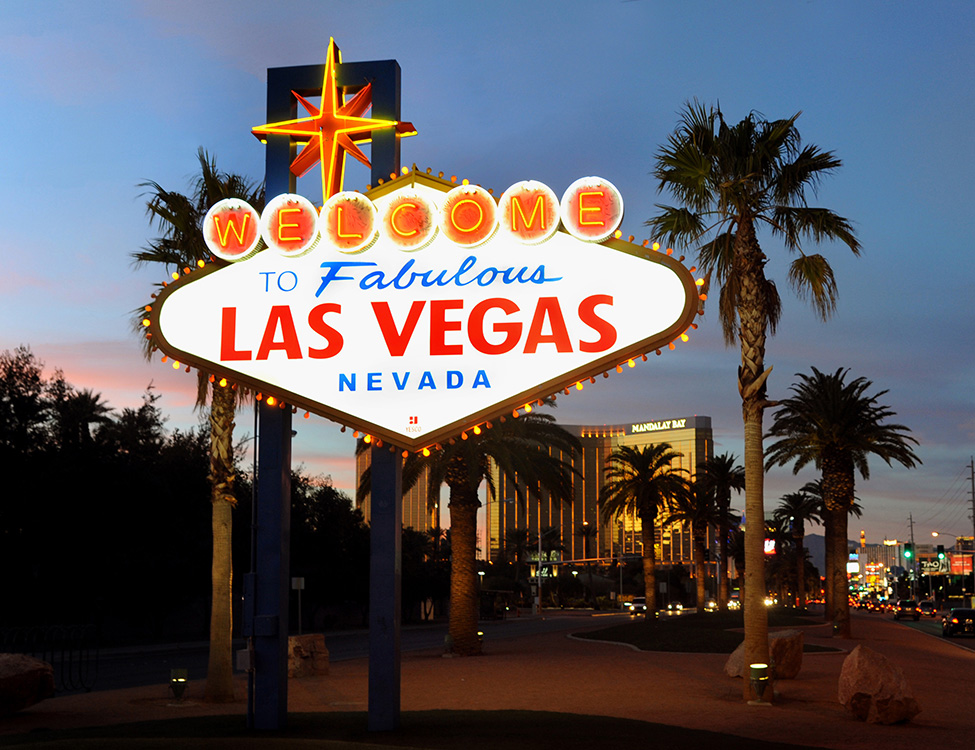 01-Sep-2015
AEG Live and The Venetian Las Vegas Announce The Judds – Girls Night Out at The Venetian Theatre
Mother-daughter duo, The Judds, will reunite and grace the stage for Girls Night Out, a truly special nine-show residency at The Venetian Theatre inside The Venetian Las Vegas, Oct. 7-24, 2015. Produced by AEG Live, Girls Night Out will mark the iconic and multi-platinum country duo's first concerts together in nearly five years. Songs fans might hear include "Love Can Build a Bridge," "Why Not Me," "Give A Little Love" and the residency's signature song "Girls Night Out" as well as solo numbers such as Wynonna's "No One Else on Earth" and "I Saw The Light." Girls Night Out will boast an all-new show created specifically for the Las Vegas audience featuring a set list handpicked by Wynonna and Naomi. Performances will take place Oct. 7, 10, 13, 14, 16, 17, 21, 23 and 24. For more information, contact Devin Aaron, Kirvin Doak Communications, daaron@kirvindoak.com​.
Celine Dion Returns to Headlining Residency Show At The Colosseum at Caesars Palace
Celine Dion has returned to The Colosseum at Caesars Palace to resume her critically-acclaimed Las Vegas residency show, Celine. After a year hiatus, the stage came to life as Celine made her momentous return to a sold-out house and multiple standing ovations from thousands of fans. Celine at The Colosseum at Caesars Palace is a glamorous show directed by legendary Grammy Awards producer Ken Ehrlich and presented jointly by AEG Live and Caesars Entertainment. Celine's updated Las Vegas show includes her biggest hits mixed with timeless hits by iconic artists that celebrate all generations and genres of music ranging from Frank Sinatra and Elvis to the Bee Gees, Queen and Prince.  The show features a full orchestra and band and is set to a visually stunning presentation designed exclusively for the 4,300-seat state-of-the-art venue.  Celine also returns to The Colosseum with a new stage wardrobe composed of exclusive designs developed by her stylist in collaboration with Atelier Versace, Schiaparelli, Elie Saab and Mugler. For more information, contact Kelly Frey, kfrey@caesars.com
Las Vegas Reports Highest July Visitation on Record ​​
Las Vegas experienced another record-breaking month for visitation in July. The destination welcomed more than 3.7 million visitors during the month, marking the best July in Las Vegas history. The LVCVA's latest LV360: Las Vegas by the Numbers video highlights July's statistics. Please subscribe to our YouTube channel to receive future news and updates. For more information, contact Heidi Hayes, LVCVA, hhayes@lvcva.com​.
Mandalay Bay Opens Convention Center's 350,000-Square-Foot Expansion
Mandalay Bay Resort and Casino recently opened the Convention Center's 350,000-square-foot expansion. Creating the most customer-focused convention facility in North America, the $70 million expansion allows Mandalay Bay to grow current shows and attract new groups with the added flexibility. Based on customer demand, the resort built new exhibit space, a 20,000-square-foot foyer and underground parking in this first phase, strengthening its position as a leader in the meetings and trade show industry. The second and final phase of the expansion will transition existing space into a 70,000-square-foot carpeted ballroom to accommodate new corporate partners and associations as well as achieve greater utilization of the entire facility. Construction began in October 2014 and upon completion of this project in January 2016, the Mandalay Bay Convention Center will include more than 2 million total square feet and more than 900,000 square feet of contiguous exhibit space. This new space elevates its ranking in North America to No. 5 in both total square feet and exhibit space. For more information, contact Sandy Zanella, MGM Resorts International, szanella@mgmresorts.com​.
Chef Brian Malarkey's Ocean-To-Table Restaurant Herringbone to Open this Winter at ARIA
Brian Malarkey's acclaimed ocean-to-table concept, Herringbone, will soon find its newest home in Las Vegas. Opening this winter in the AAA Five Diamond ARIA Resort & Casino under the direction of Executive Chef Geno Bernardo, the popular restaurant will bring its California-inspired coastal cuisine to locals and tourists alike. Like its successful flagship La Jolla, CA and recently opened Santa Monica, CA locations, Herringbone Las Vegas will stay true to its fresh, beachy-chic roots, offering a market-driven menu, relaxed yet refined décor complete with indoor and outdoor seating, and live music all in the thriving heart of The Strip. For more information, contact Ashley Farkas, MGM Resorts International, afarkas@mgmresorts.com​.
The Mob Museum Debuts FIFA Exhibit
The Mob Museum, the National Museum of Organized Crime and Law Enforcement, has unveiled "The 'Beautiful Game' Turns Ugly," the newest display added to its growing collection. The display provides an incisive and eye-opening look into the rampant corruption that plagues the Federation Internationale de Football Association (FIFA), the organization that runs international soccer. Through photographs, media clippings and cover stories and expository narrative, the Museum's new FIFA exhibit gives a breakdown of the kickbacks, secrecy and match-fixing associated with the scandal. For more information, contact Marina Nicola, Vox Solid Communications, mnicola@wearevoxsolid.com​.
Governor's Global Tourism Summit Scheduled for Nov. 16-17
The Nevada Division of Tourism (TravelNevada) will present its inaugural Governor's Global Tourism Summit in Nov., featuring Lt. Gov. Mark Hutchison and keynote speaker Chris Thompson, president/CEO of Brand USA. The Global Tourism Summit is the evolution of the long-running Governor's Conference on Tourism, and will take place at the Hilton Lake Las Vegas Nov. 16-17. The popular Nevada Marketplace will expand this year with a record 10 countries represented, including India for the first time. This is an opportunity for Nevada travel suppliers to meet with international buyers – tour operators, receptive operators, wholesalers, online travel agents, and airlines – for one-on-one meetings. Registration for the Governor's Global Tourism Summit is now available at governorsconference.org. For more information, contact Bethany Drysdale, Nevada Division of Tourism, bdrysdale@travelnevada.com​.
LAVO and The Palazzo Announce New 'Casino Club'
The new LAVO Casino Club is a modern gaming experience fusing blackjack table games with Vegas-style VIP bottle service, mixology, and Italian cuisine.  The new concept will launch in partnership with The Palazzo Las Vegas in mid-Sept. The LAVO Casino Club will create a new type of nightlife and gaming experience where guests can enjoy a DJ and dancing, along with amenities not offered in typical nightclubs or on the casino floor, like: classic premium cocktails from LAVO's inventive mixology menu, served direct to the gaming table from a butler's cart; an opportunity to order from LAVO's award-winning Italian menu; and featured sporting events, including college and NFL football games on the flat-screen TVs. For more information, contact Maggie Feldman Rubenstein, Magnetic Public Relations, Maggie@magneticpublicrelations.com​.
Red Rock Resort Sports Book Unveils New First-Of-Its-Kind Visual Technology
Red Rock Resort's Race and Sports Book continues to be a premier destination for sports enthusiasts with its new cutting-edge video displays, just in time for football season. The new 2.5MM Nanoslim Engage LED displays are the largest of their kind ever installed in North America, and take the viewing experience to an unparalleled level with a sharpness and clarity that brings all the action on the screen to life. The new displays, measuring 17-feet tall by 31.5-feet wide each, which totals nearly 32 yards of wall-to-wall race and sports book action, replace projector screen technology that utilized 18 video projectors. The screens showcase 4K video content for viewing in Ultra High Definition, which is the most sophisticated and best viewing technology currently available. For more information, contact Aimee Stephens, Station Casinos, aimee.stephens@stationcasinos.com​.
Life Is Beautiful Festival Returns with an Enticing Culinary Experience in Downtown Las Vegas
Entering its third year, Life is Beautiful Music & Arts Festival returns with a world-class culinary program featuring the country's top chefs, grill masters and mixologists, fit to add true deliciousness to the three-day cultural event Sept. 25 – 27. This year, the culinary weekend takeover will feature an expanded and intimate grand tasting demonstration that will take place amidst the bustling streets of Downtown Las Vegas, bringing together fans, foodies and chefs throughout the footprint of the festival. From Friday to Sunday, Life is Beautiful Music & Art Festival will feature pop-up culinary demonstrations and villages with notable, Las Vegas chefs known from around the world serving signature cuisines. Additionally, primetime mixologists will keep the cocktails flowing throughout the festival weekend and be serving seasonal favorites to create the ultimate pairings. Experiences will include a craft beer garden, culinary villages, cocktail program, pop up culinary demonstrations and VIP offerings. For a complete list of participants, visit www.lifeisbeautiful.com. For more information, contact Tamar Aprahamian, PMK∙BNC, tamar.aprahamian@pmkbnc.com​.
Las Vegas Headliner Jeff Civillico Announces New Residency
After a successful summer residency at Flamingo Las Vegas, Jeff Civillico will be a permanent headliner inside the resort's Bugsy's Cabaret. Performances will be Sunday – Thursday at 4 p.m. through Sept. 6, and at 5:30 p.m. beginning Sept. 20. Civillico is a dynamic entertainer with a comedy show that blends physical humor, stunts and juggling with friendly audience interaction and insane amounts of energy. Although he is a world champion juggler, it's his zany personality and youthful spirit that create this unforgettable entertainment experience. For more information, contact Sarah Boyd, Caesars Entertainment, sboyd1@caesars.com​.
Mat Franco: Magic Invented Nightly Opens at The LINQ Hotel & Casino
Mat Franco: Magic Invented Nightly celebrated its grand opening performance with an enthusiastic full house inside the newly renovated LINQ Theater at The LINQ Hotel & Casino in Las Vegas. With the debut of his first-ever full-scale residency, Mat Franco, the first and only magician to win NBC's hit show America's Got Talent, brings to life a brand new, fully immersive production featuring never-before-seen magic that defies all expectations. For more information, contact Erica Benken, Kirvin Doak Communications, ebenken@kirvindoak.com​.
Dirk Arthur Wild Magic Opens at Westgate Las Vegas Resort & Casino
With a thrilling array of spectacular illusions featuring majestic cats, Dirk Arthur Wild Magic debuted at the International Westgate Theater inside Westgate Las Vegas Resort & Casino on Monday, August 24. The exciting, fast-paced show interweaves comedy with breathtaking big cat magic, beautiful dancers and large-scale illusions. For more information, contact Laura Herlovich, PR Plus, laura@prpluslv.com​.
Lago by Julian Serrano Launches Lake-Side Lunch and Brunch at Bellagio
Lago by Julian Serrano, the highly acclaimed Italian small plates concept that debuted in April at Bellagio Resort & Casino, has introduced lunch and brunch experiences to be enjoyed with unparalleled views of the iconic Fountains of Bellagio. James Beard Award-winning Chef Julian Serrano has re-conceptualized his celebrated recipes for a light and delicious approach to daytime dining. For more information, contact Ashley Farkas, MGM Resorts International, afarkas@mgmresorts.com​.
Las Vegas Philharmonic Launches 17th Season
The Las Vegas Philharmonic introduces the 2015-2016 concert season with an opening night performance of Beethoven and Brahms Sept. 12 at 7:30 p.m. in Reynolds Hall at The Smith Center.  Music Director Donato Cabrera will lead the orchestra in a performance featuring Breakdown by young American composer, Dan Visconti, followed by Beethoven's Piano Concerto No. 3 performed by emerging artist Andrew Tyson and Brahms Symphony No. 2.  Prior to the performance, Cabrera will host a Classical Conversation at 6:30 p.m. to share the history and meaning behind the music being performed.   After the concert, the Philharmonic will host a cocktail party to toast the new season in The Smith Center. For more information, contact Michele Madole, Las Vegas Philharmonic, Michele@lvphil.com​.
The Golden Tiki Celebrates Grand Opening
The Golden Tiki, Las Vegas' new Polynesian tiki bar and gaming lounge in Chinatown, recently celebrated its official grand opening. The vision of hospitality veteran Branden Powers, in collaboration with Seth Schorr, Jeff Fine and Joe Cain, The Golden Tiki has spared no expense in recreating the classic mid-century tiki bar, reminiscent of Don the Beachcomber and Trader Vic's storied establishments. The cocktail menu features nostalgic classics and new creations, as well as a traditional Martinique ti service and a special treasure chest VIP experience. Boasting original works by renowned artists including Tiki Bosko, Billy the Crud, Bill Collins and Oceanic Arts, the one-of-a-kind decor also features an animatronic skeleton of the mythical privateer and legend behind The Golden Tiki, William Tobias Faulkner. Open 24 hours a day, The Golden Tiki offers a multitude of experiences and can host private parties up to 145 people. For more information, contact Eric Gladstone, One7 Communications, eric@one7communications.com​.
Las Vegas to Host Routes Americas 2017
Las Vegas Convention and Visitors Authority and McCarran International Airport will play host to Routes Americas, the 10th Route Development Forum for the entire Americas region, when the event takes place in Las Vegas in 2017. Routes Americas is the essential route development event for all aviation based companies who wish to conduct business to, from and within the region. The event brings together a range of airlines, airports and tourism authorities, including some of the largest carriers from North, Central, Latin America and the Caribbean. For more information, contact Jeremy Handel, LVCVA, jhandel@lvcva.com​.