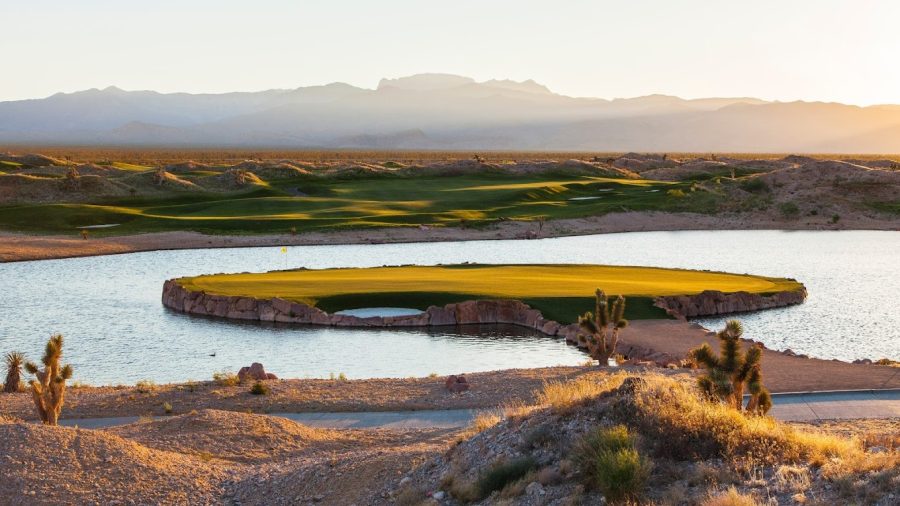 Las Vegas Paiute Golf Resort: A Desert Oasis for Golf Enthusiasts
Introduction: Perched in the stunning landscapes of the Mojave Desert, the Las Vegas Paiute Golf Resort stands as a testament to golfing excellence and natural beauty. With its three meticulously designed championship courses, luxurious amenities, and breathtaking views, the resort has become a haven for golf enthusiasts seeking an unforgettable experience. Located just a short drive from the bustling Las Vegas Strip, the resort offers a serene escape into a world of pristine fairways and striking vistas.
Contact Information:
Address: 10325 Nu-Wav Kaiv Blvd, Las Vegas, NV 89124
Phone: (702) 658-1400
Website: www.lvpaiutegolf.com
Wolf Course: A Test of Skill and Precision The Wolf Course at Las Vegas Paiute Golf Resort is a golfing masterpiece that challenges golfers of all skill levels. Designed by Pete Dye, this par-72 course spans over 7,604 yards, presenting a formidable challenge for even the most seasoned players. The course seamlessly blends the natural desert terrain with strategic bunkering, water hazards, and undulating greens. Notable highlights of the Wolf Course include:
Signature Hole: The par-3 15th hole, known as "Island Green," demands precision with its island green surrounded by water.
Dramatic Landscapes: Majestic mountain views, desert vegetation, and pristine fairways create an awe-inspiring backdrop for golfing.
Unique Layout: The course layout ensures that each hole offers a distinct challenge, keeping players engaged from start to finish.
Snow Mountain Course: Nature's Elegance Meets Golfing Excellence Crafted by Pete Dye, the Snow Mountain Course is a par-72 masterpiece that spans 7,164 yards. As its name suggests, the course celebrates the natural beauty of the surrounding snow-capped mountains while offering a diverse and rewarding golfing experience. From the expansive fairways to the meticulously sculpted bunkers, every aspect of this course is a testament to thoughtful design. Key features of the Snow Mountain Course include:
Scenic Beauty: Golfers are treated to stunning views of the Spring Mountains as they navigate the challenging fairways and well-placed hazards.
Challenging Greens: The greens are known for their subtle undulations, demanding accurate putting skills and providing a test of golfers' touch.
Dynamic Layout: With its mix of short and long holes, the Snow Mountain Course offers a balanced challenge that appeals to players of varying abilities.
Sun Mountain Course: A Celebration of Golfing Enjoyment The Sun Mountain Course is a par-72 gem that showcases the work of Pete Dye yet again. Stretching over 7,112 yards, this course is characterized by its wide fairways, strategic bunkering, and panoramic vistas. Designed to provide golfers with a memorable experience, the Sun Mountain Course offers the following highlights:
Player-Friendly Design: Wide fairways and generous landing areas make the Sun Mountain Course approachable for golfers of all levels, while still offering strategic challenges.
Scenic Overlooks: Numerous elevated tees and greens provide breathtaking views of the surrounding desert landscape, adding to the overall enjoyment of the game.
Variety of Holes: From challenging par-5s to picturesque par-3s, the Sun Mountain Course offers a well-rounded selection of holes that keep players engaged and entertained.
Resort Amenities: Beyond the Fairways The Las Vegas Paiute Golf Resort extends its commitment to excellence beyond its exceptional golf courses. The resort boasts an array of amenities and services that enhance the overall experience, including:
Clubhouse: The spacious clubhouse features a pro shop stocked with premium golf gear and apparel, as well as a restaurant and bar offering delicious meals and refreshing drinks.
Practice Facilities: Golfers can hone their skills at the resort's expansive practice range, complete with target greens, bunkers, and a putting green.
Event Services: The resort is a popular venue for golf tournaments, weddings, and corporate events, offering dedicated event planning services to ensure seamless gatherings.
In conclusion, the Las Vegas Paiute Golf Resort stands as a golfer's paradise, showcasing three exceptional courses, each with its unique charm and challenges. From the breathtaking views of the Wolf Course to the natural elegance of the Snow Mountain and Sun Mountain Courses, this resort is a must-visit destination for golf enthusiasts seeking a memorable and rewarding experience amidst the beauty of the Mojave Desert.
For reservations and more information, please contact the Las Vegas Paiute Golf Resort at (702) 658-1400 or visit their official website at www.lvpaiutegolf.com.