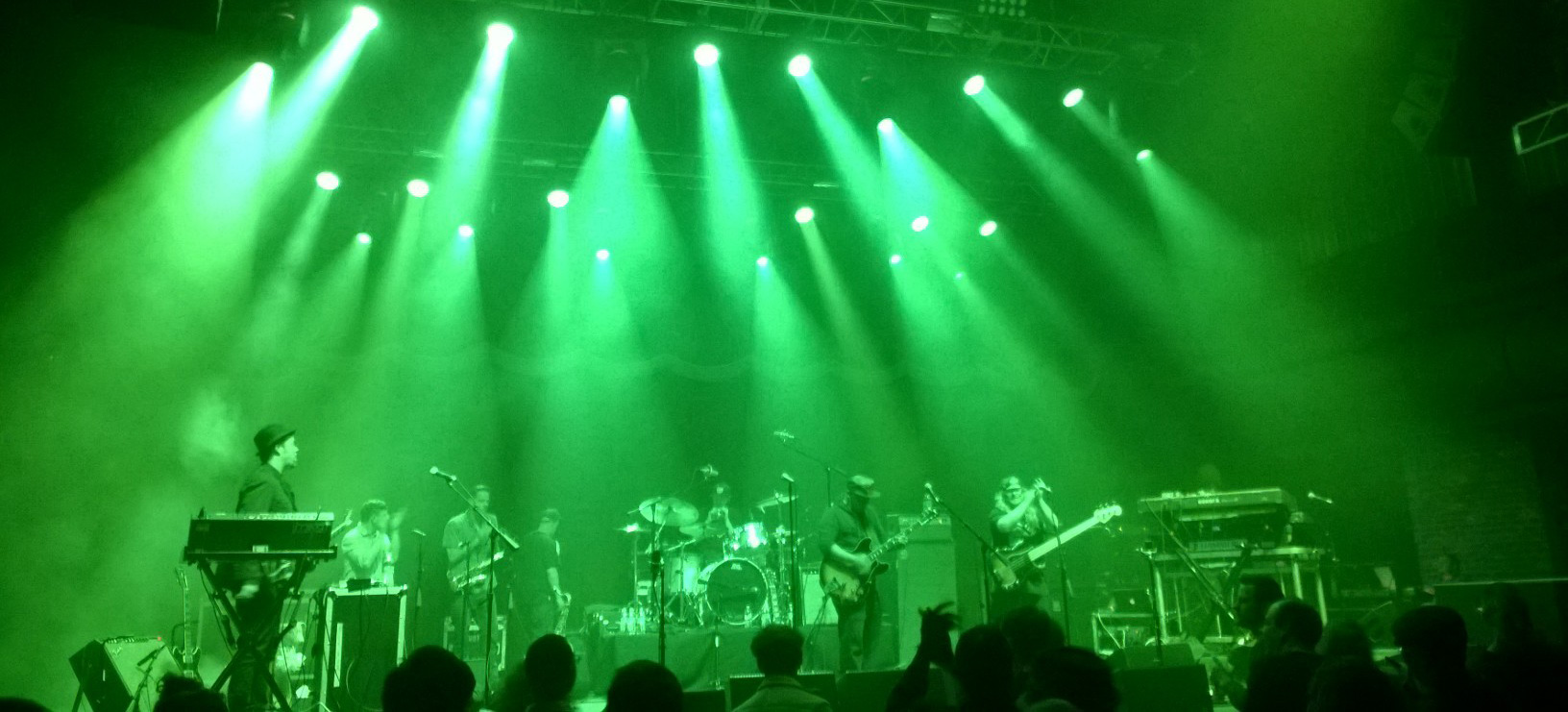 Another sweet funk show at the Brooklyn Bowl! Lettuce. High energy funk and lots of instruments, including keyboards, Hammond B-3 organ, piano, trumpet, saxophone, bass, drums and percussion.
Lettuce hails from Boston, Massachusetts, and formed around 1992. All pictures provided by our buddy Barry Ostrowsky. Barry has attended hundreds of live music shows in Las Vegas and is our music connoisseur.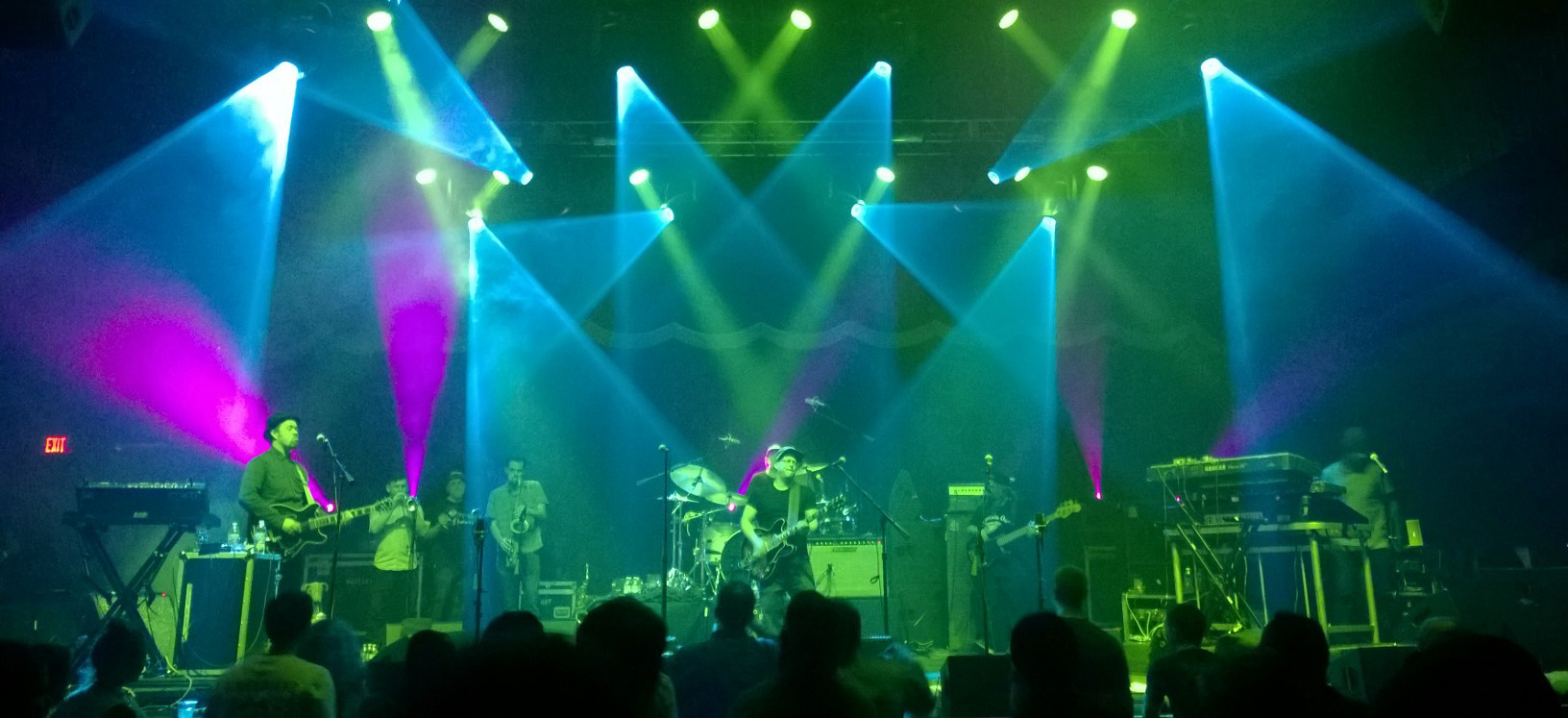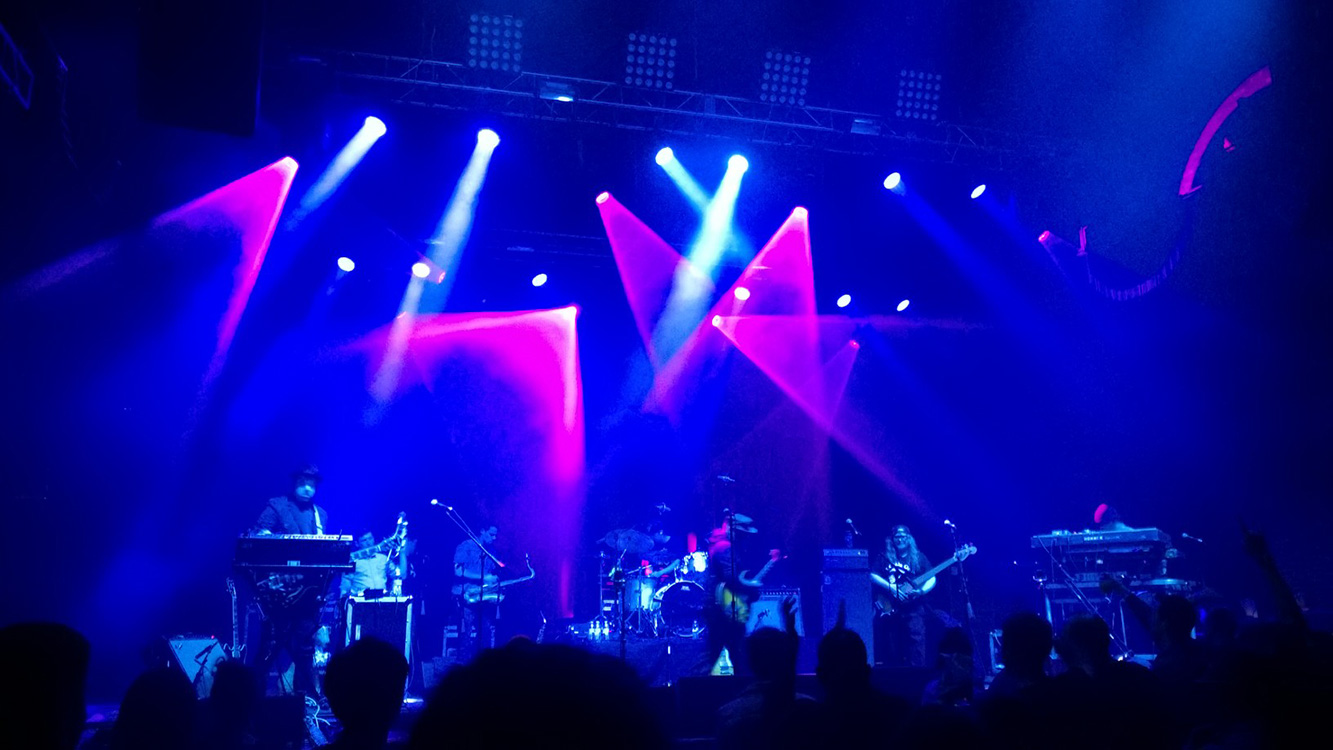 One of many great aspects of the Brooklyn Bowl — you can bowl, eat, drink, lounge on leather couches, and hear a band behind you while watching them on big screens in front of you, as pictured below —
To learn more about Lettuce, visit their website, LettuceFunk.com.