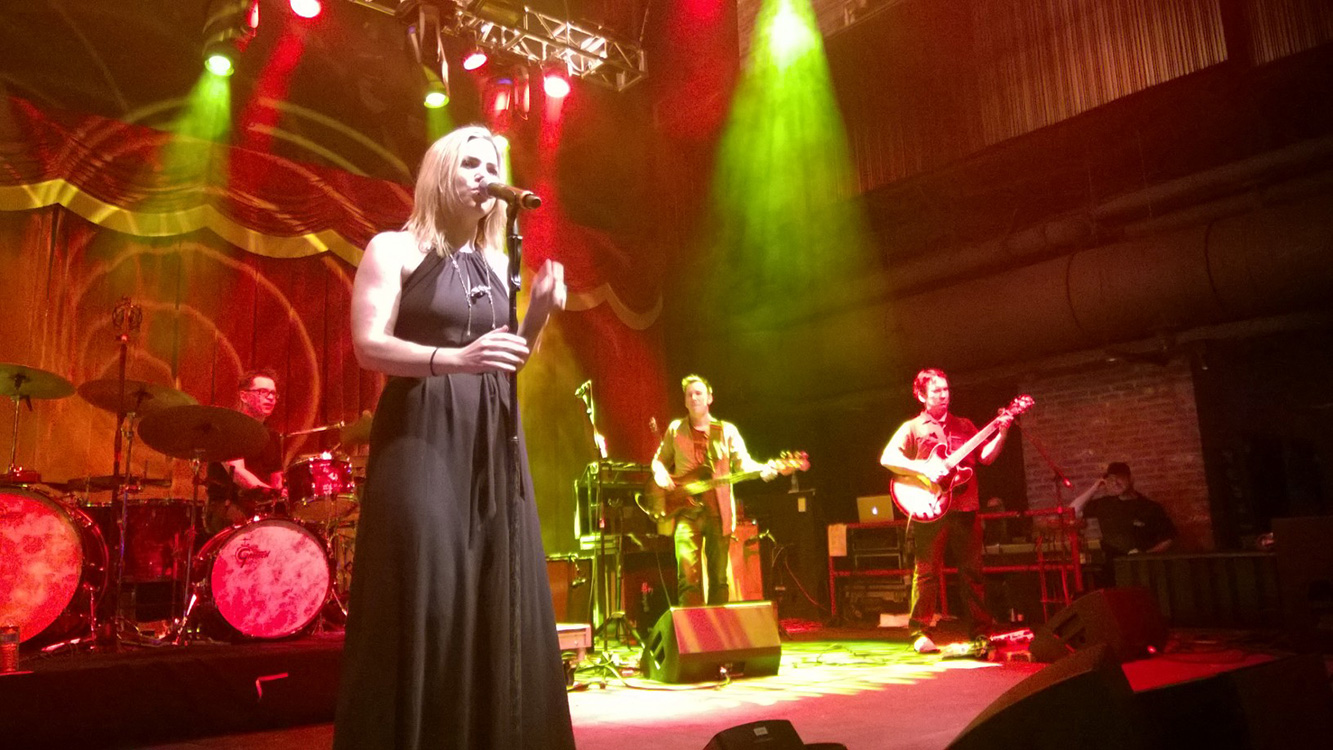 Galactic — another awesome New Orleans band, originating in organic funk, then evolving to a unique sound that adds jazz, electronica, fusion, world music, blues and hip hop.
Here they're performing at the Brooklyn Bowl in the LINQ District of Las Vegas. These days Brooklyn Bowl is crushing the live music scene. Pictures courtesy of our friend and live music aficionado, Barry Ostrowsky.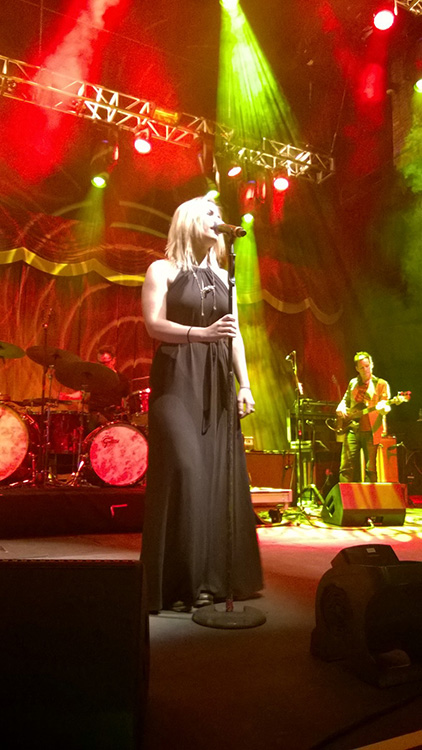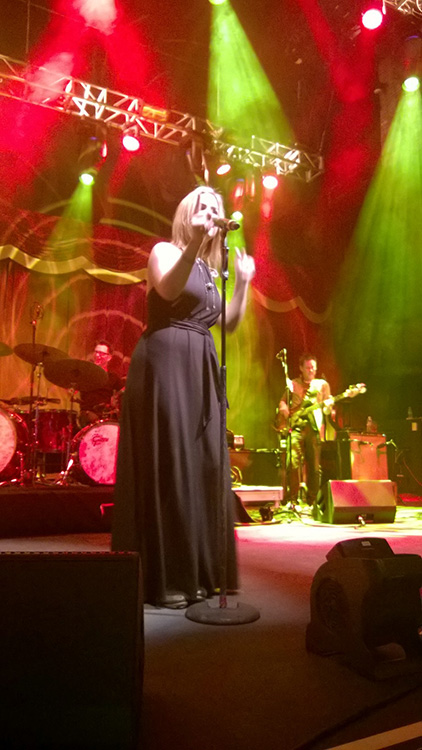 Since 1996, Galactic has released albums at a consistent clip. Their latest from 2012 is entitled Carnivale Electricos.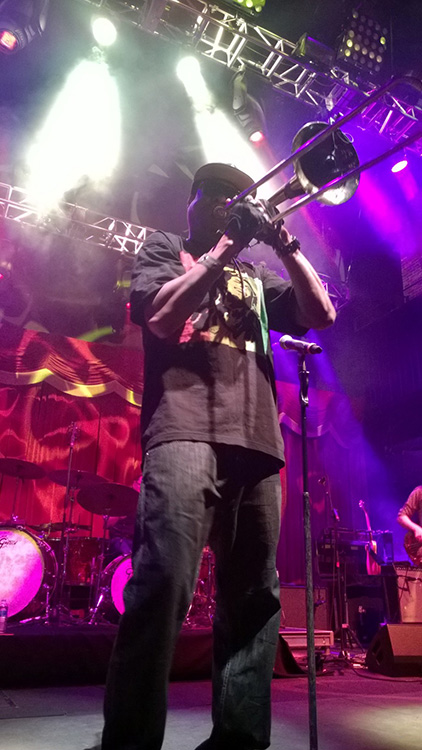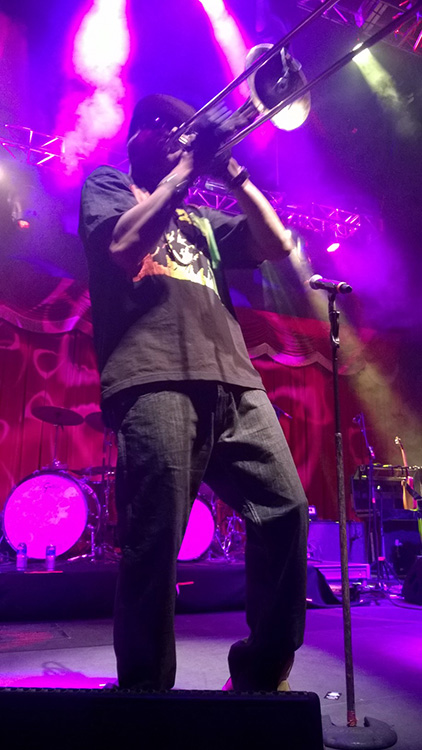 According to our friend and music lover Barry, who has been to over 60 shows at the Brooklyn Bowl, they have a stuffed pet dog on stage for every performance. You can see him in the picture below, by the keyboard.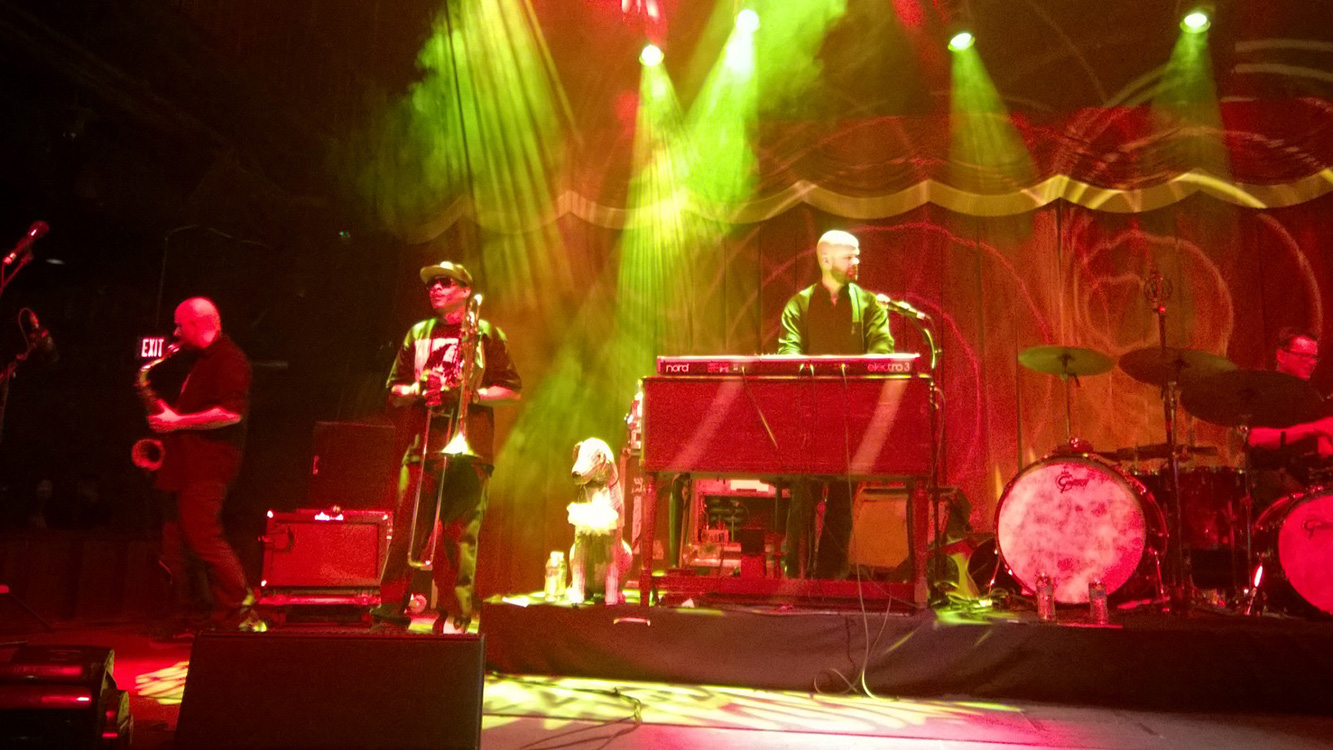 Visit the Galactic Website for more information.