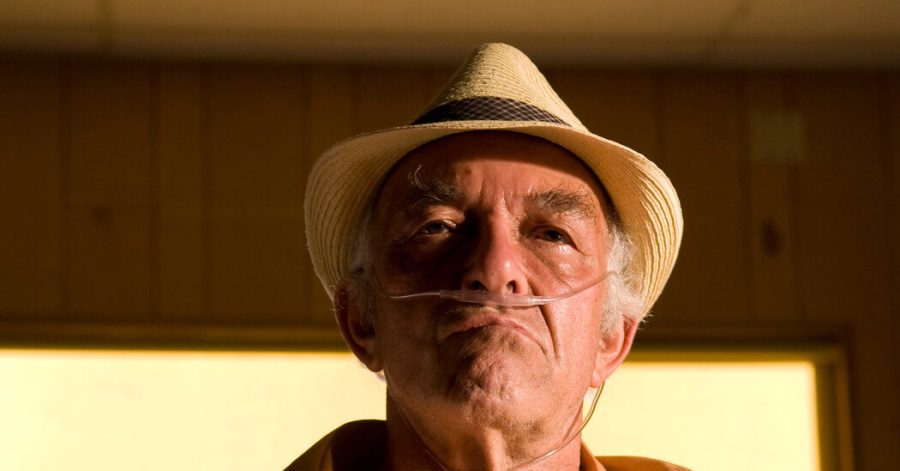 In Memoriam: Mark Margolis
The world mourns the loss of a true acting legend as Mark Margolis, an extraordinary and versatile actor, passed away on August 3rd, 2023, at the age of 83. With a career spanning over six decades, Margolis left an indelible mark on the entertainment industry, earning the admiration and respect of peers and fans alike.
Early Life and Beginnings: Born on November 26, 1939, in Philadelphia, Pennsylvania, Mark Margolis discovered his passion for acting at a young age. He attended Temple University, where he honed his craft and earned a degree in drama. After graduating, Margolis ventured to New York City, the heart of American theater, to pursue his dreams of becoming an actor.
Theater and Stage Career: Mark Margolis made a name for himself in the theater world, showcasing his exceptional talent in a wide range of roles. His performances on Broadway and off-Broadway stages were marked by profound depth and emotional intensity, leaving audiences captivated and critics in awe. His dedication to his craft earned him numerous accolades and nominations, cementing his reputation as one of the finest stage actors of his generation.
Film and Television Career: While Mark Margolis' contributions to the theater were remarkable, he also achieved significant success on both the big and small screens. Known for his striking presence and mesmerizing performances, Margolis brought a unique authenticity to every character he portrayed. His filmography is extensive and diverse, with notable appearances in iconic movies and popular television shows.
Margolis collaborated with visionary directors like Darren Aronofsky, appearing in critically acclaimed films such as "Pi," "Requiem for a Dream," and "The Wrestler." His collaboration with Aronofsky continued in "Black Swan," where Margolis once again demonstrated his exceptional range as an actor.
Breaking Bad: The Iconic Role of Tio Salamanca: One of the most significant highlights of Mark Margolis' career came with his role as Hector "Tio" Salamanca in the groundbreaking television series "Breaking Bad." Portraying the vengeful and ruthless cartel member, Margolis delivered a chilling and silent performance that spoke volumes.
Tio Salamanca was portrayed as a former drug runner and enforcer for the Juarez Cartel, left mute and wheelchair-bound after a stroke. Despite his apparent vulnerability, Tio harbored an intense hatred for his rivals and proved to be a formidable adversary. Through subtle facial expressions and the use of a small bell, Margolis conveyed a sense of malevolence and cunning that made Tio an iconic character in the show's rich tapestry of personalities.
The character's signature bell, used to communicate messages to his associates, became a symbol of impending danger, sending shivers down the spines of both the show's characters and its viewers. Mark Margolis' portrayal of Tio Salamanca earned him critical acclaim and added an extra layer of intrigue and tension to the already gripping narrative of "Breaking Bad."
Legacy and Impact: Mark Margolis' portrayal of Tio Salamanca in "Breaking Bad" solidified his place as a fan-favorite and introduced his talents to a new generation of television audiences. His compelling performance showcased his ability to command the screen even without uttering a word, elevating the character of Tio Salamanca to cult status within the show's extensive fanbase.
Beyond "Breaking Bad," Mark Margolis' legacy as a skilled character actor and consummate professional will continue to inspire and resonate with aspiring actors and industry veterans alike. His indelible impact on the art of acting will be remembered and celebrated for years to come.
Final Farewell: As we bid farewell to Mark Margolis, we remember a man who touched the lives of many through his art, especially through his unforgettable portrayal of Tio Salamanca. His performances will live on, etched in the hearts of those who were moved by his talent. As we mourn the loss of a brilliant actor, we also celebrate the extraordinary legacy he leaves behind, forever a testament to the enduring impact of the performing arts.
Rest in peace, Mark Margolis, a true legend of the stage and screen. Your talent, particularly as Tio Salamanca, will be sorely missed but forever cherished.