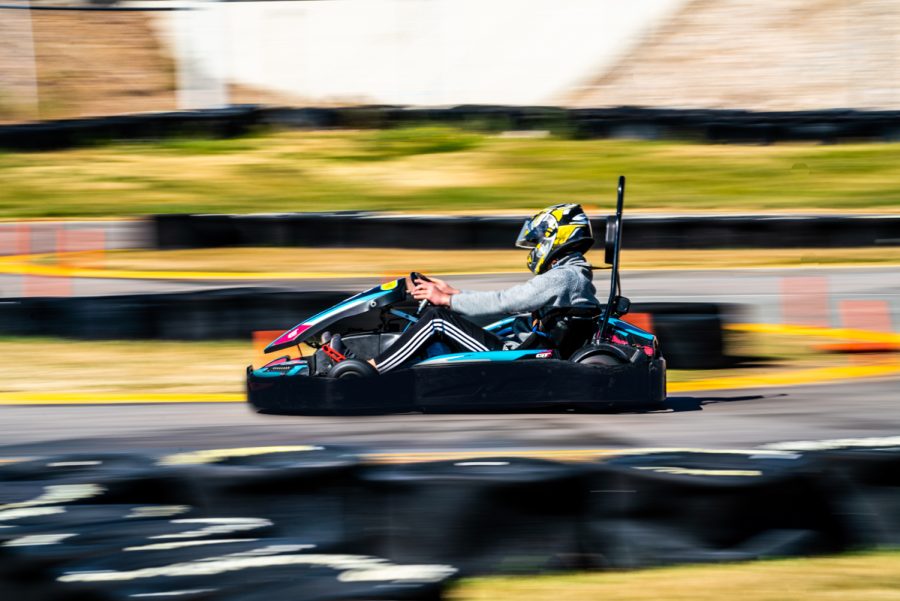 Mini Gran Prix in Northwest Vegas: A Thrilling Adventure for All Ages
Introduction
The Mini Gran Prix in Northwest Vegas is a premier family entertainment destination that combines the excitement of go-kart racing with a variety of other thrilling activities. Located in the vibrant city of Las Vegas, this amusement park offers an array of attractions designed to provide unforgettable experiences for visitors of all ages. From high-speed racing tracks to arcade games and mini-golf, the Mini Gran Prix offers a comprehensive entertainment experience that keeps guests coming back for more.
History and Background
The Mini Gran Prix was established in Northwest Vegas in the early 1990s and has since become a beloved institution in the local community. Over the years, it has evolved and expanded its offerings to provide an even more exciting and diverse range of activities for visitors. The park has remained committed to delivering high-quality entertainment and maintaining a safe and enjoyable environment for all guests.
Attractions
Go-Kart Racing: The highlight of the Mini Gran Prix is undoubtedly its thrilling go-kart racing experience. The park boasts multiple tracks, each catering to different age groups and skill levels. From young children to experienced drivers, there's a track suitable for everyone. Visitors can feel the rush of adrenaline as they navigate sharp turns and compete for victory in well-maintained go-karts.
Slick Track Racing: For those seeking an extra challenge, the Mini Gran Prix features a specialized slick track. Designed with a polished surface that reduces traction, this track offers an exhilarating and slippery racing experience that demands skill and precision from drivers.
Rookie Track: Younger children can enjoy the Rookie Track, a smaller, safer course that allows them to experience the joy of go-kart racing at a pace suitable for their age and size. This track provides a fantastic opportunity for kids to develop their driving skills and build confidence behind the wheel.
Arcade Games: When visitors need a break from the racing action, the Mini Gran Prix offers a wide selection of arcade games. From classic pinball machines to state-of-the-art racing simulators and skill-based games, the arcade section guarantees endless entertainment for gamers of all ages.
Miniature Golf: Guests can also test their putting skills at the park's mini-golf course. The beautifully landscaped course features challenging holes with various obstacles and themes, providing a fun and relaxing activity for families and groups.
Bumper Boats: Cool off and make a splash at the Mini Gran Prix's bumper boat pool. Visitors can take control of colorful boats equipped with water cannons and engage in friendly battles, adding an exciting water element to their visit.
Facilities and Amenities
The Mini Gran Prix prides itself on providing a comfortable and convenient experience for its guests. The park offers a range of facilities and amenities, including:
Picnic Areas: Visitors can take advantage of designated picnic areas and enjoy a leisurely meal amidst the park's beautiful surroundings. These areas provide a great opportunity for families and friends to relax and recharge.
Snack Bar: For those craving a quick bite or refreshments, the park's snack bar offers a variety of snacks, beverages, and light meals to keep hunger at bay during the day's adventures.
Party Packages: The Mini Gran Prix offers party packages for birthdays, corporate events, and other special occasions. These packages provide a convenient way to celebrate while enjoying the park's attractions and amenities.
Group Discounts: The park recognizes the value of group outings and offers special discounts for larger parties, making it an ideal destination for school trips, summer camps, and team-building activities.
Safety Measures: Safety is a top priority at the Mini Gran Prix. Trained staff members closely monitor all activities to ensure the well-being of guests. The park adheres to strict safety protocols and provides appropriate safety equipment for go-kart racing and other activities.
Conclusion
The Mini Gran Prix in Northwest Vegas stands as a premier entertainment destination that combines high-speed go-kart racing with a diverse range of other thrilling attractions. From its adrenaline-pumping racing tracks to its exciting arcade games and family-friendly amenities, the park offers an unforgettable experience for visitors of all ages. With its commitment to safety, excellent facilities, and a welcoming atmosphere, the Mini Gran Prix continues to delight and captivate guests, cementing its reputation as a must-visit destination in Las Vegas.