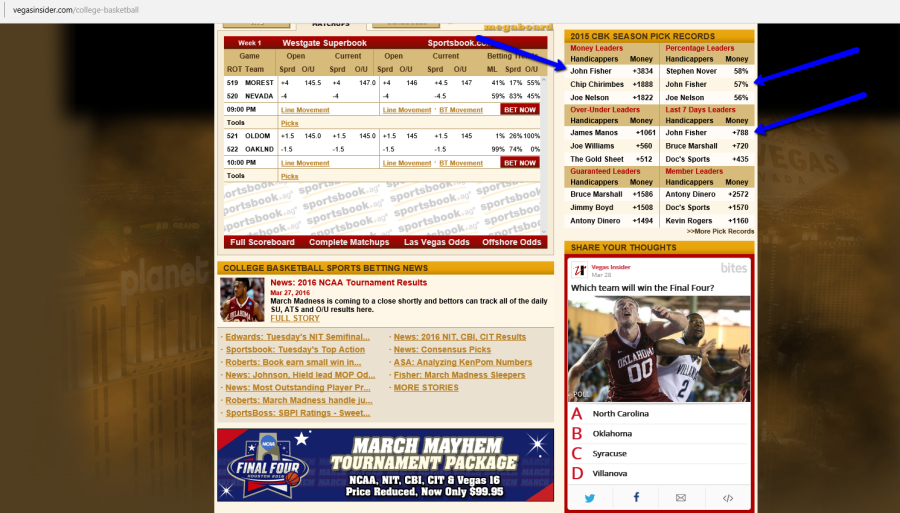 What an amazing tournament for John Fisher, our top handicapper. Yet we are not surprised — he has a documented, winning track record going back ten years.
He picked mostly winners for us and VegasInsider. For last 55 Games his record is 42 Wins, 13 Losses.
From VegasInsider–
2015 CBK SEASON PICK RECORDS
Money Leaders

Percentage Leaders

Handicappers

Money

Handicappers

Money

Over-Under Leaders

Last 7 Days Leaders

Handicappers

Money

Handicappers

Money

Guaranteed Leaders

Member Leaders

Handicappers

Money

Handicappers

Money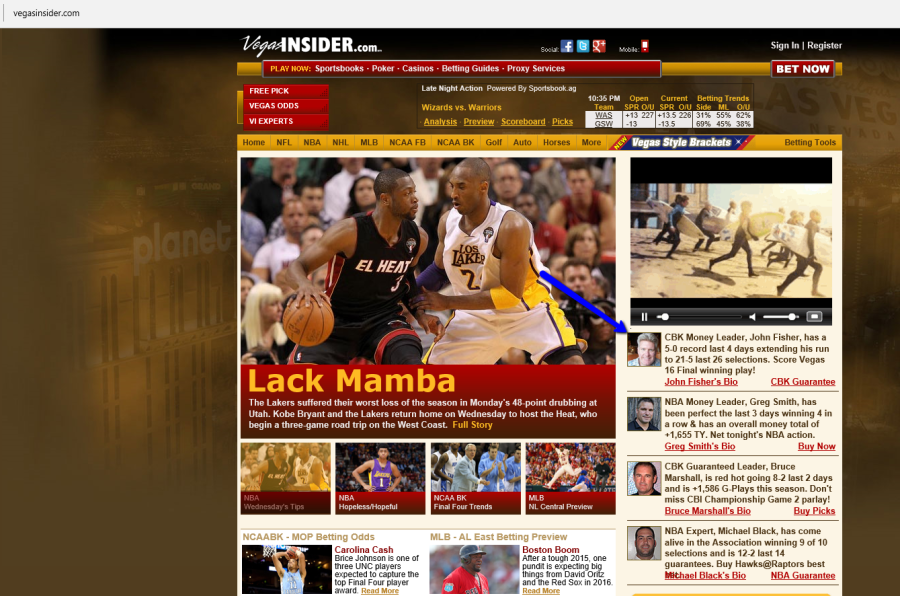 And a few more notes from his last winners:
WINNER/.VALPO -1…VALPO 72-70…WHEW..WE HIT THIS BEST BET PLAY..NOW 41-13 L55 games.
Just wanted step away from March Madness and do a play on a game that nobody could care less in placing a wager. However, sometimes these games have great value. When teams are off for three weeks the biggest difference will be who really wants to play. Both teams will be happy in Sin City and will play for fun. I like Oakland because they have two players in Pg Felder and C Gibson that flat out can ball and can be called gym rats. This will make all the difference in the world. Yes Oakland has no,interest to,defense but their offense is top notch and I believe Towson will take a while to get going. Oakland just runs runs runs. I will lay the points here and make this my Guarantee play as the tournament games are getting very tight right now. Oakland 87-76 this is a 5star play…Valpo 10,star play.
WINNER….OAKLAND 90-72. PG FELDER IS A NBA BALLER….VEGAS gave us this gift. DD lead most of the game …no contest.