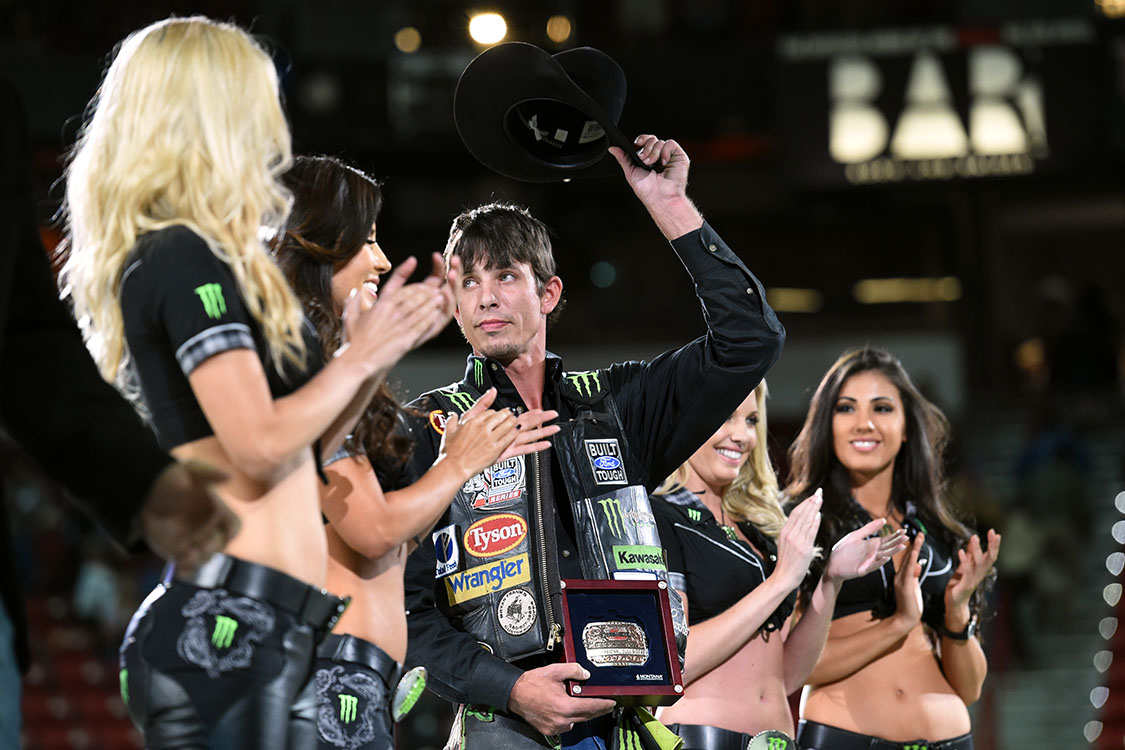 J.B. Mauney, PBR Bull Riding World Finals
LAS VEGAS —  J.B. Mauney (Mooresville, North Carolina) racked up 91 points on Wicked Stick on Wednesday night to clinch the lead in Round 1 of the  2015 Professional Bull Riders Built Ford Tough World Championship in Las Vegas.
More than 10,000 fans packed the Thomas & Mack Center on the first night of the series, which runs Oct. 21-25.
Las Vegas announced Tuesday that it will continue to be the longest standing partner on the world's premier bull riding circuit, the PBR Built Ford Tough Series. Initially partnering with the PBR in 1995, Las Vegas has extended its agreement with the PBR through 2018.
It will continue as a partner of the BFTS and the host of two events each year, including the $2.3 million PBR Built Ford Tough World Finals.
Photography by Sam Morris/Las Vegas News Bureau