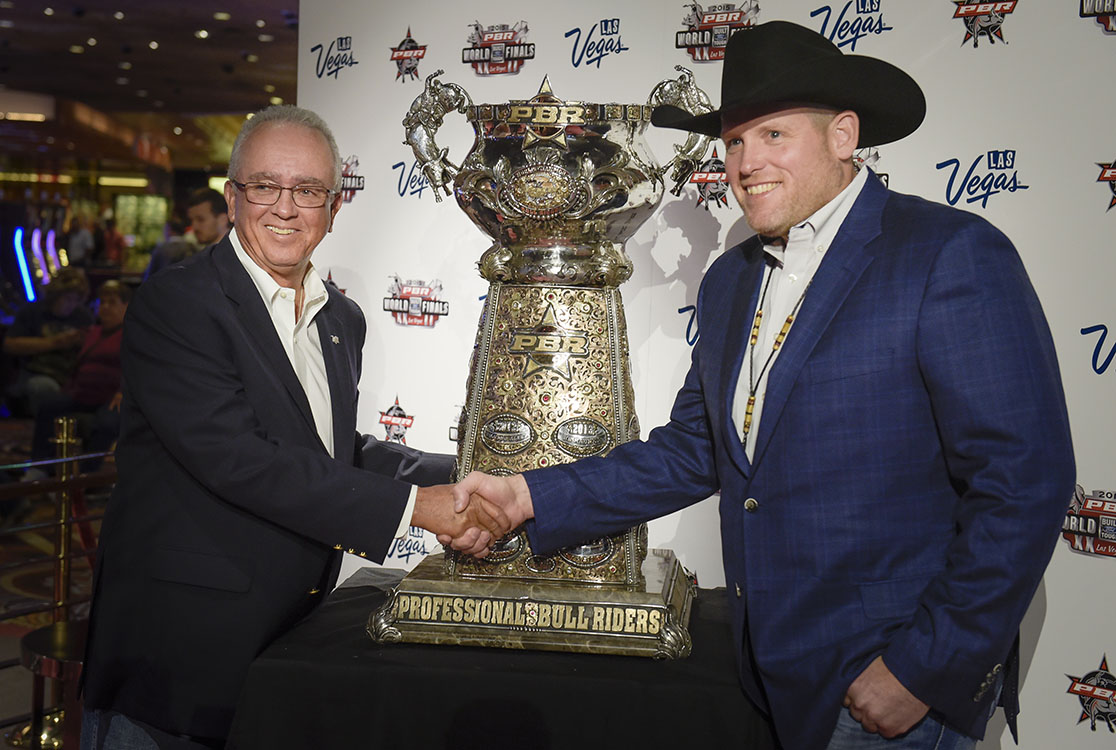 Las Vegas announced today that it will continue to be the longest standing partner on the world's premier bull riding circuit, the PBR (Professional Bull Riders) Built Ford Tough Series (BFTS).
Initially partnering with the PBR in 1995, Las Vegas has extended its agreement with the PBR through 2018.  It will continue as a partner of the BFTS and the host of two events each year, including the $2.3 million PBR Built Ford Tough World Finals.
"We are pleased to continue our participation with PBR for three more years and have Las Vegas serve as the host destination for the Built Ford Tough World Finals and Last Cowboy Standings events," said Cathy Tull, senior vice president of marketing for the Las Vegas Convention and Visitors Authority. "The partnership with PBR is a natural fit for both brands and we look forward to welcoming back these world class events to the bright lights of Las Vegas."
Las Vegas has been the home of the PBR's season finale event since the sport's first season in 1993-94 when Brazil's Adriano Moraes won the first of three PBR World Championships.  It is the longest-running event on the PBR schedule.
"Las Vegas is known for its world-class entertainment, so as a global sport, the PBR feels right at home among its line-up of renowned celebrities and events," said PBR CEO Sean Gleason. "Las Vegas has been a very hospitable host city that has helped showcase our athletes for more than two decades, and the LVCVA a loyal partner and valuable resource.  Its support has helped the PBR grow from a dream of 20 cowboys into the fastest growing sport in the country.  We're very pleased to continue this partnership and look forward to another two decades together."