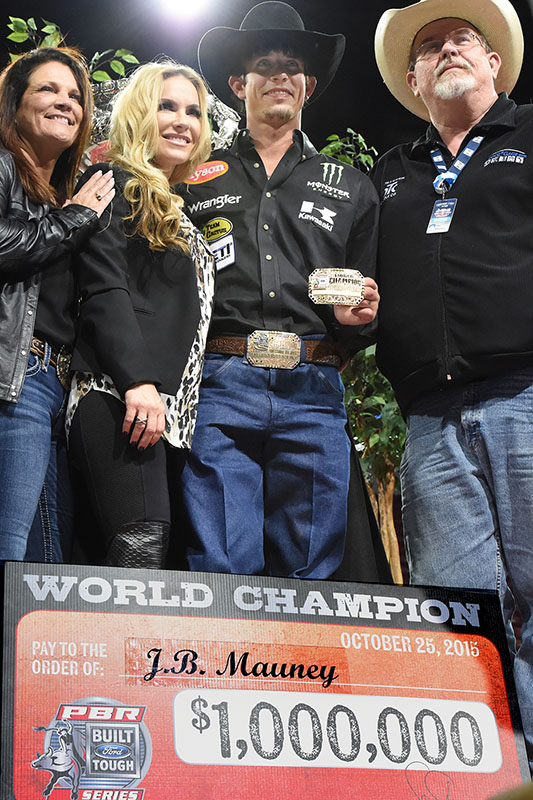 LAS VEGAS — J.B. Mauney became the richest Western sports athlete in history with total career earnings of $6,708,492 upon winning the 2015 PBR World Championship on Saturday and finishing in second place in the 2015 PBR Built Ford Tough World Finals.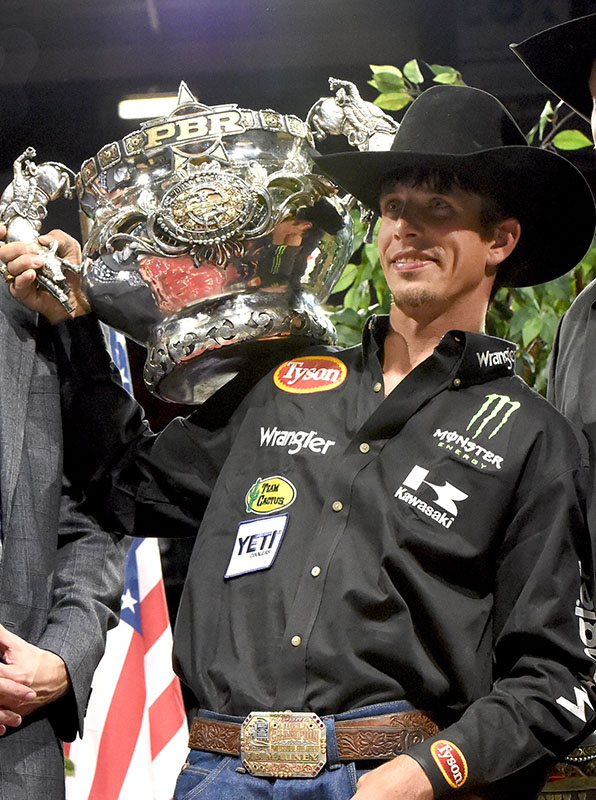 Mauney (Mooresville, North Carolina) earned a $1 million World Championship bonus, plus Round 1 and Round 4 wins, and second-place finish in the five-day World Finals, which netted him a check for $1,197,500, giving him total earnings of $1,540,942 in 2015.
Rookie of the Year runner-up Cooper Davis (Jasper, Texas) became the 2015 PBR (Professional Bull Riders) World Finals event winner on Sunday afternoon at the Thomas & Mack Center during Round 5 of the PBR Built Ford Tough World Finals.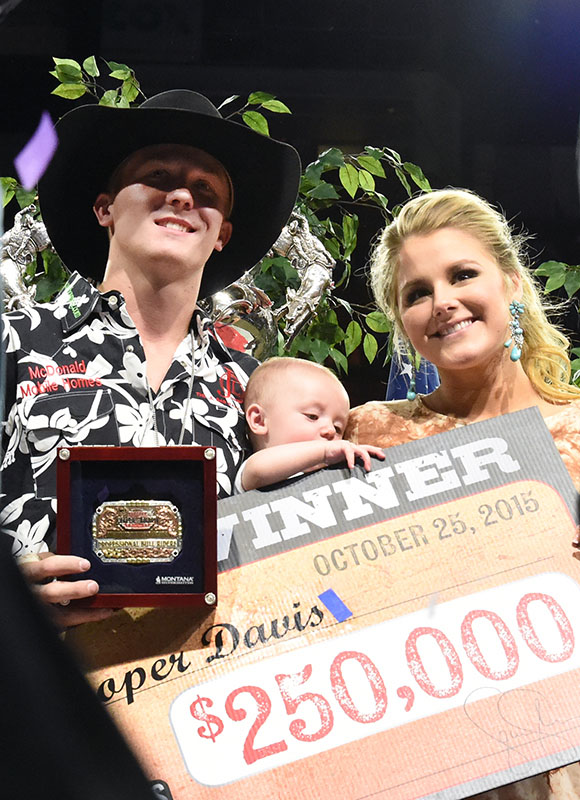 Mauney started strong opening night with 91 points on Wicked Stick to clinch the lead in Round 1 before a packed house of more than 10,000 fans packed the Thomas & Mack Center on the first night of the series, Oct. 21-25.
Las Vegas announced last week that it will continue to be the longest standing partner on the world's premier bull riding circuit, the PBR Built Ford Tough Series. Initially partnering with the PBR in 1995, Las Vegas has extended its agreement with the PBR through 2018.  It will continue as a partner of the BFTS and the host of two events each year, including the $2.3 million PBR Built Ford Tough World Finals.
Photography by Sam Morris and Glenn Pinkerton/Las Vegas News Bureau